List
Top Ten Attractions in Branson
Your Vacation is craving live entertainment, adrenaline-pumping adventures and inspiring outdoor activities. And guess what? You can find it all in Branson with these top ten attractions.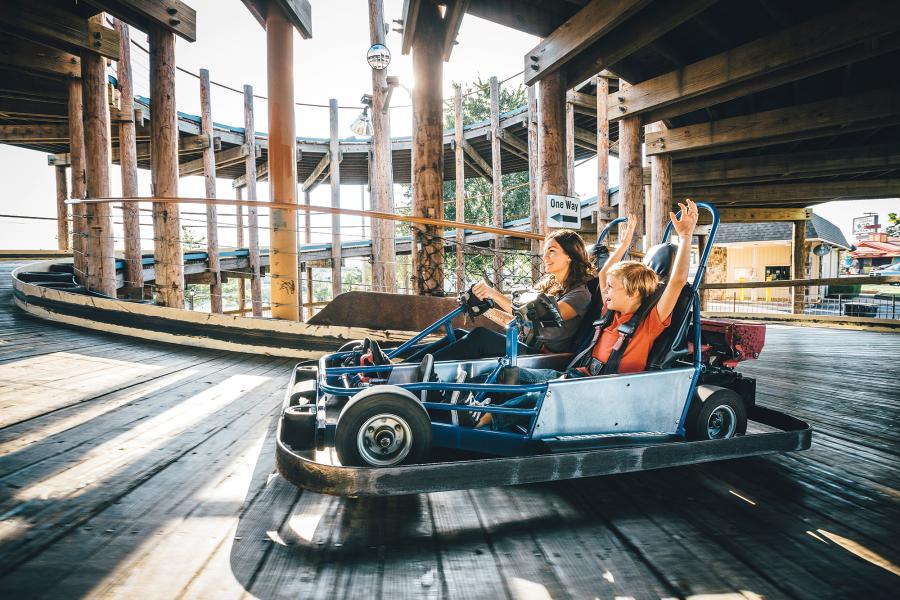 Branson offers world-class entertainment for all ages, thrilling attractions around every corner and genuine Ozarks hospitality that makes you feel right at home. Create special memories that your family and friends will cherish for a lifetime at our top ten Branson attractions. 
1. Silver Dollar City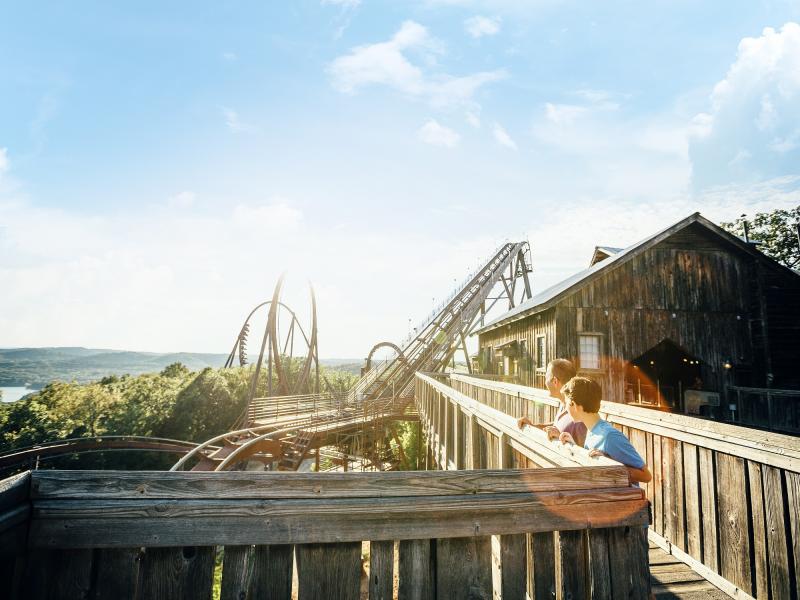 Silver Dollar City, one of America's great theme parks, is an 1880's themed experience that puts the words "family" and "fun" at the heart of everything they do. Experience Time Traveler, the only rollercoaster of its kind, that goes speeds up to 50 mph while you make a 10-story, 90-degree vertical drop, or be amazed by the craftsmen and artisan demonstrations before your eyes. Fill your belly with good Ozark Mountain cookin' from one of many tasty restaurants and booths, or become a volunteer for the day at Fireman's Landing. Once you leave, you'll be counting down the days until your next visit!
2. Aquarium at the Boardwalk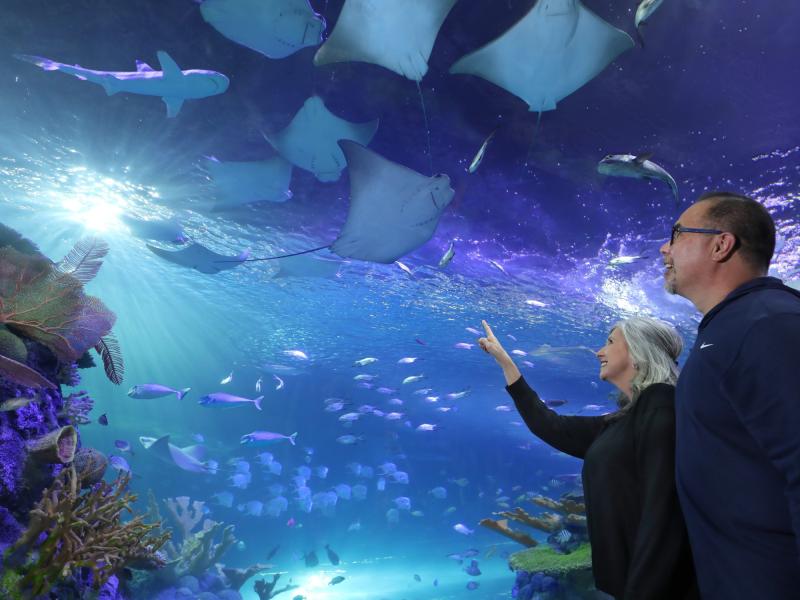 Aquarium at the Boardwalk is one of the newest things to do in Branson, Missouri and is unlike any other aquarium you've visited. Some features that visitors can expect to enjoy are more than 250 different animal species, an original 5D submarine adventure to the bottom of the seasharks, a 24-foot high Kelp Forest climbing structure for kids, a gorgeous 16-foot view of a coral reef, two mirrored art installations that give the apperance of infinite ocean life, lionfish, and more than 7,200 individual sea animals! Guests will also meet the Aquarium's characters Aquarius, the wise and helpful Giant Pacific Octopus and Finn, the adventurous Golden Puffer. 
3. The Track Family Fun Parks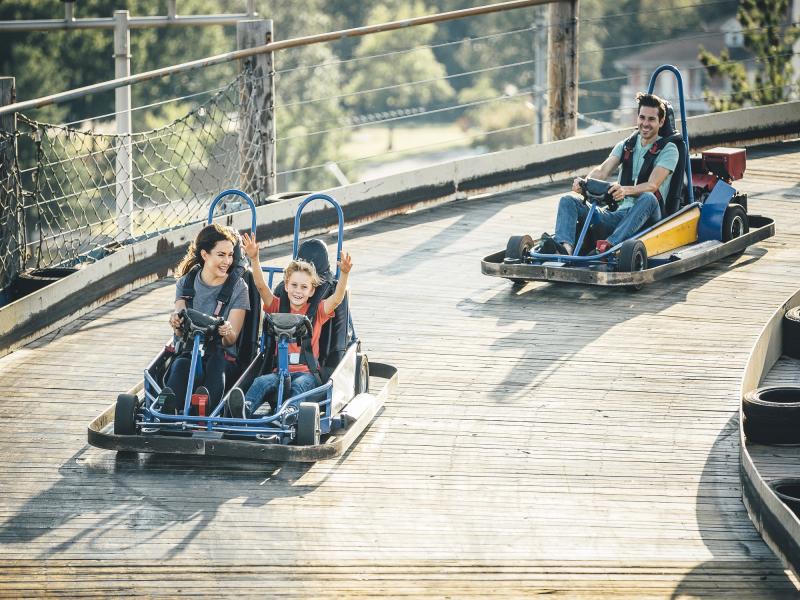 Turn, putt, soar, and play at the Track Family Fun Parks in Branson. The Tracks offer three different high-rise tracks including the Wild Woody, The Lumberjack and Heavy Metal High Rise, bumper boats, mini golf, laser tag, the Sky Coaster, the iconic Navy Pier Ferris Wheel, the Branson Skyscraper and so much more. Let loose, take a spin and let the good times roll at the Track Family Fun Parks. 
4. Shepherd of the Hills Adventure Park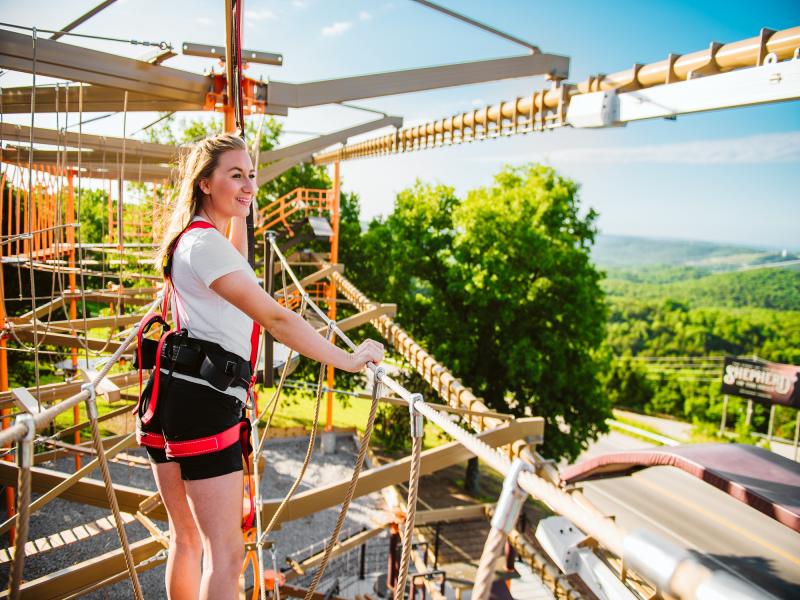 Shepherd of the Hills is not only an historically significant stop in the Ozarks, it is also a fun-stocked attraction. Shepherd of the Hills was recently voted USA Today's Best Aerial Adventure Park in America. The outdoor ropes course, ziplines, live shows, restaurant, petting zoo and more make this family fun park almost unbeatable! 
5. WonderWorks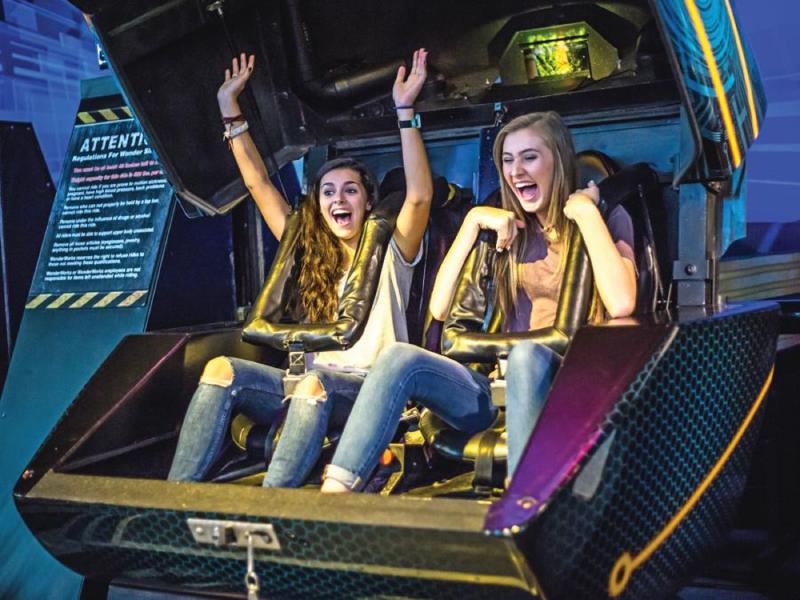 Branson's newest attraction, WonderWorks, has quickly become a crowd favorite. Found in the heart of Branson's Entertainment District, you can't miss the iconic exterior of WonderWorks, a huge upside-down house. Once inside, you can discover four stories of interactive and intriguing activities, experiments and mysteries sure to entertain, educate and inspire the whole family.  
6. Beyond the Lens!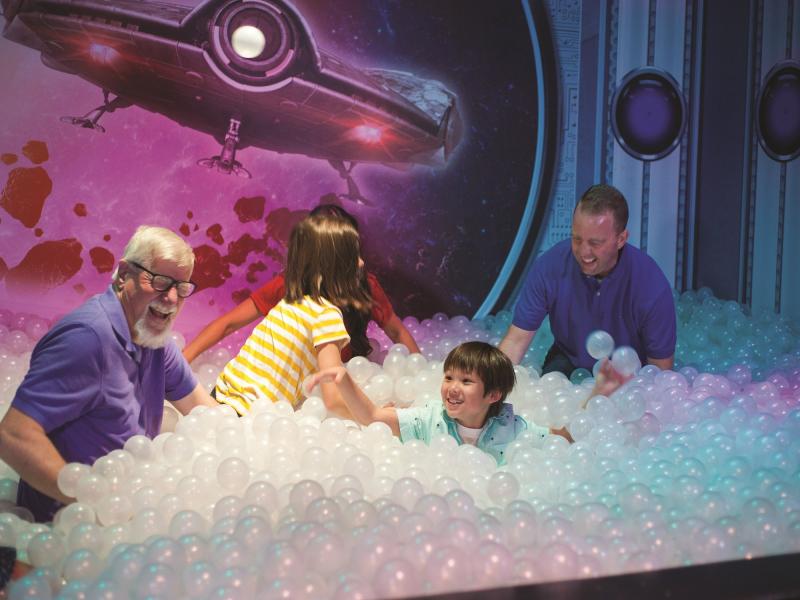 Take an exciting trip behind the scenes of pop culture at one of Branson's newest and most unique attractions, Beyond the Lens. Here, you'll find a mix of historical conspiracy theories and interactive, top-of-the-line gaming systems. Ever wonder what you'd look like as the President? What about walking down the red carpet? Did you ever think you'd take a picture with bigfoot? Well, there are photo ops positioned in every exhibit so you can see yourself in multiple fun scenarios that you and your family get to take home. But before you leave, try the new Flyride, a soaring virtual experience unlike anything else in town! 
7. Dolly Parton's Stampede Dinner Attraction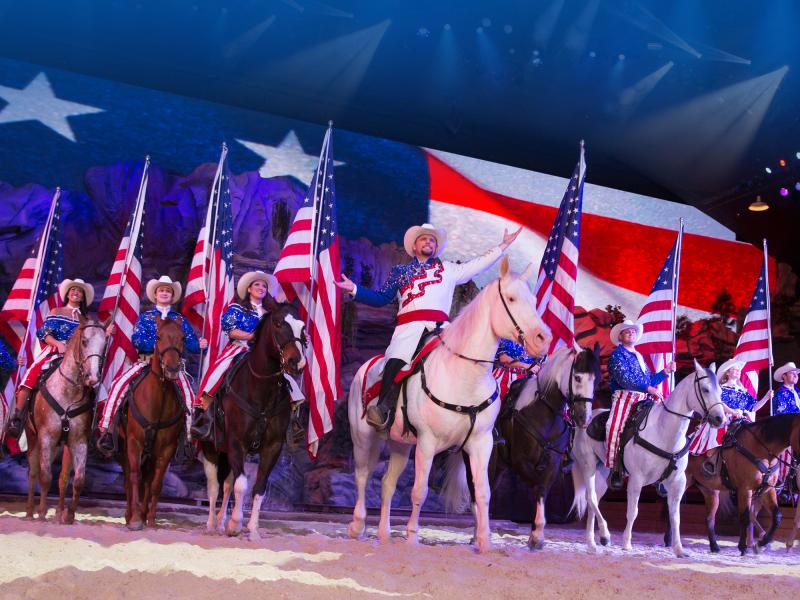 Grab your cowboy hat and prepare for a fun family dinner show at Dolly Parton's Stampede. Be amazed by 32 horses, a large cast of talented trick riders and incredible country-style food. You even get to be a part of some friendly competition as each side of the arena cheers for their competitors to steal the show. Before and after the show, you can visit the outdoor Horse Walk and meet the four-legged stars. 
8. Bigfoot Fun Park
Bigfoot Fun Park has an adventure in store for all. For indoor fun, check out their extensive arcade and 8D interactive gaming experience. Head outdoors to enjoy the 200ft. free fall of the Gravity Bomb, the 200 ft. Super Sling ride, a themed mini golf course and an extensive maze. You will never run out of fun!
9. Titanic Museum Attraction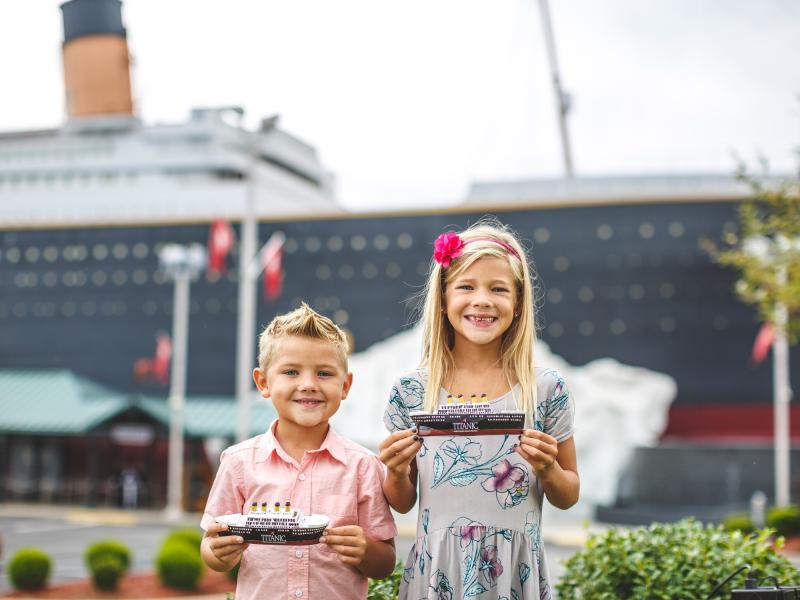 The Titanic Museum Attraction is more than a museum—it's an unforgettable experience. Once you step inside the ship you will climb the grand staircase, meet the crew and become a passenger of the Titanic. Prepare to interact with artifacts and displays, hear stories and sounds from additional passengers and experience incredible history. Before you leave, step outside the ship's walls to take your picture with a real iceberg and feel the 28 degree water. 
10. Fritz's Adventure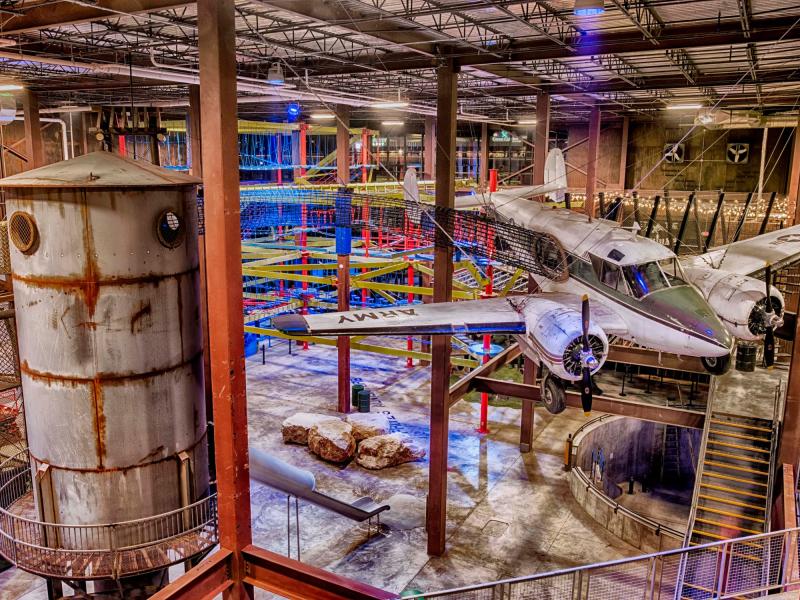 This multi-dimensional family attraction brings all the thrills and challenges of outdoor adventure indoors. Fritz's Adventure's three stories of challenges and adventure are waiting to be explored. Fritz's restaurant offers both healthy and hearty menu options so you can spend the whole day exploring!
No trip to Branson is complete without visiting our incredible live shows! Check them out here.  
Places Mentioned
Find Your Next Branson Adventure