Branson Frozen Treat Trail
Branson is home to many delicious dining spots, but when it comes to dessert, we've got the market cornered! 
Get the Scoop in Branson, Missouri! Travel along the Branson Frozen Treat Trail and visit our favorite frozen treat locations while receiving fun prizes for participating. You heard us right: eat amazing ice cream, get free rewards. It's that simple! Everything you need to know about the trail is right here. Don't wait, prizes are available while supplies last!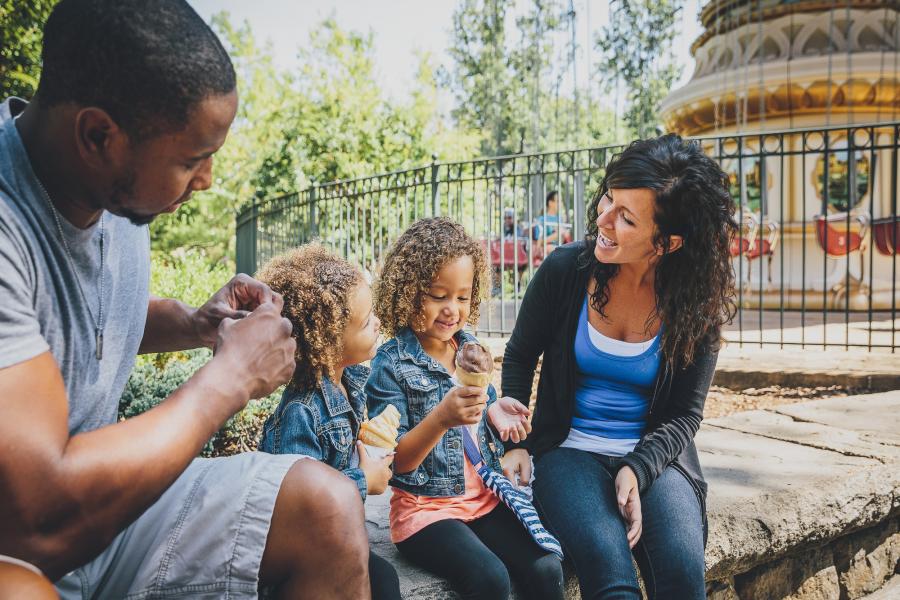 Frozen Treat Trail
Eat Ice Cream, Win Prizes!
If you love ice cream, you're already one step ahead! Stop by Branson's Top 10 Ice Cream Spots to collect points and redeem them for prizes! As if this couldn't be any sweeter of a deal, you'll find some ice cream shops offer discounted prices for those participating! So if the cold doesn't bother you, get the free mobile exclusive passport and start down the Frozen Treat Trail today! 
Get Your Sweet Fix
Branson's Frozen Treats
What are you craving? A cone with sprinkles? A banana split? A white chocolate popsicle topped with caramel bits dusted in graham crackers? Well, you can satisfy your sweet tooth at one of Branson's hot spots for cold treats! 
Take Me There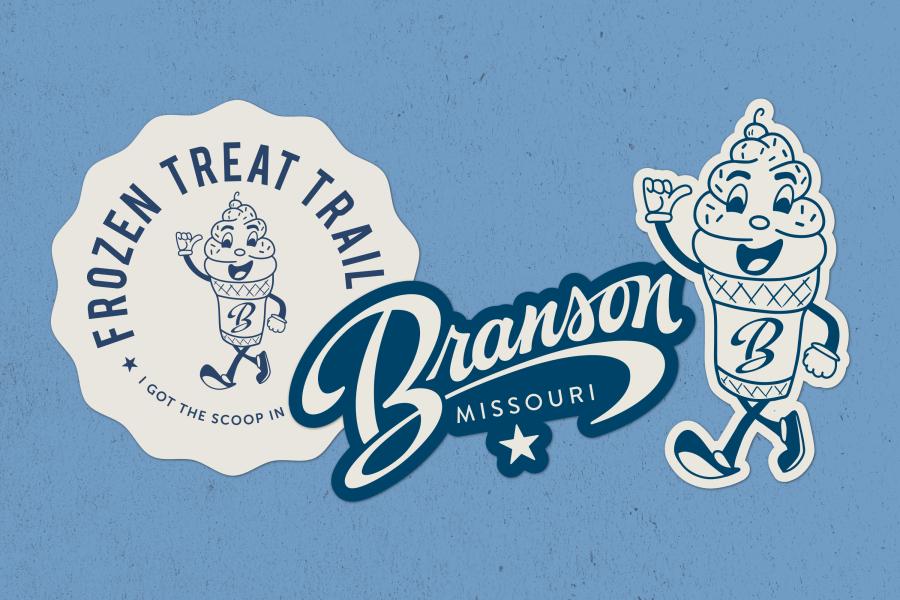 Prize Option #1
Branson Sticker Pack
When you stop at two spots on the Frozen Treat Trail, you'll earn 200 points! That's enough to redeem an adorable Branson Frozen Treat Trail Sticker Pack!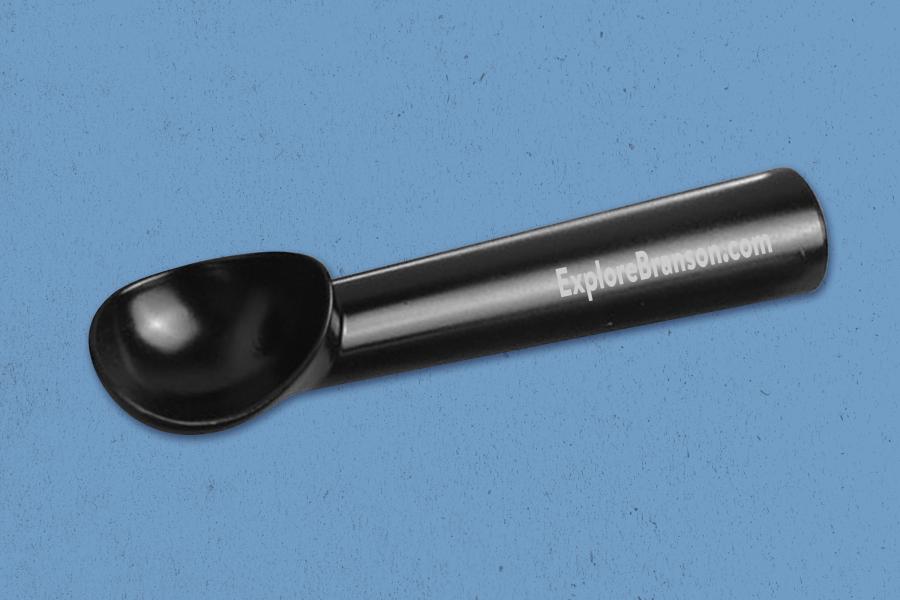 Prize Option #2
Metal Branson Ice Cream Scoop
Collect 500 points and you can redeem a one-of-a-kind Branson Ice Cream Scoop! To redeem this prize, stop at 5 locations on the Frozen Treat Trail.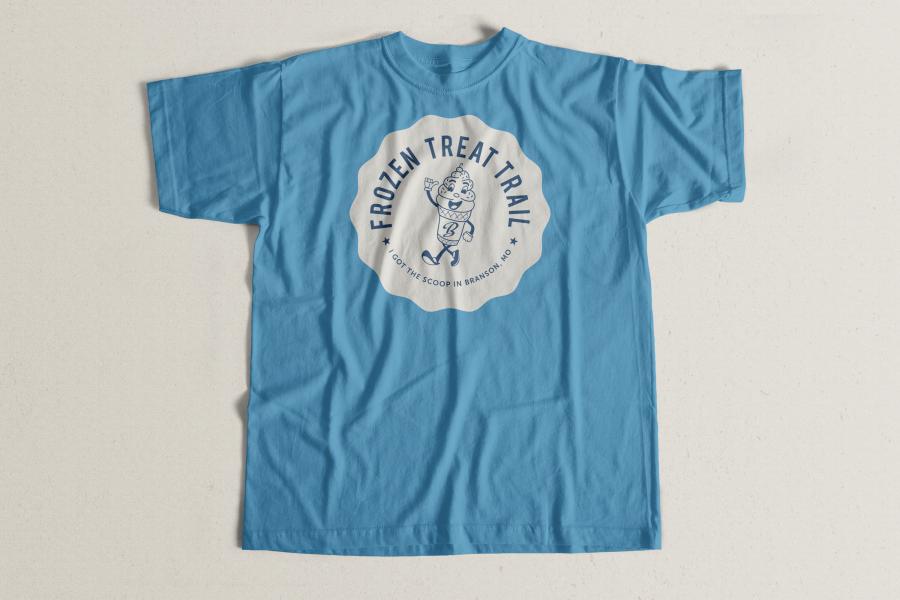 Prize Option #3
Frozen Treat Trail T-Shirt
Get your very own Frozen Treat Trail T-shirt when you earn 800 points! You'll need to make eight stops along the trail to collect enough points for this prize.