List
Branson's Frozen Treats
When the weather warms up, there's nothing more satisfying than a cold cone. Get a taste of our top favorite ice cream spots in Branson.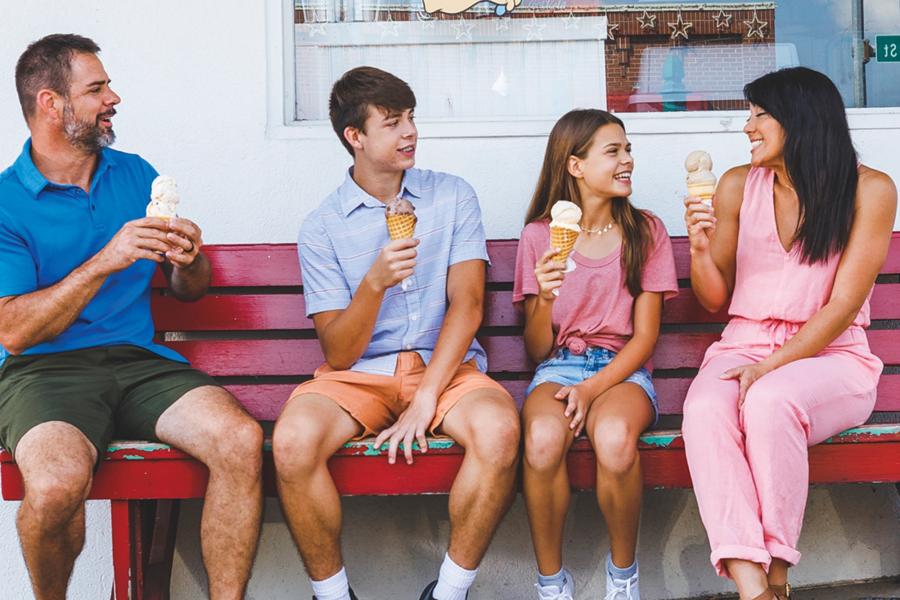 What are you craving? A cone with sprinkles? A banana split? A white chocolate popsicle topped with caramel bits dusted in graham crackers? Well you can satisfy your sweet tooth at one of Branson's hot spots for cold treats! 
1. Boba Joes
111 S Commercial St.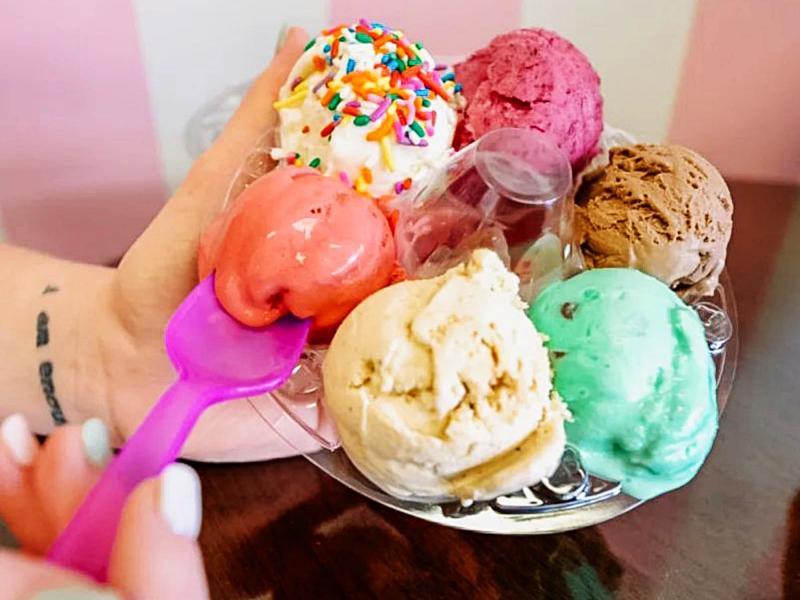 Boba Joes is a locally owned Bliss Artisan ice cream and bubble tea shop. This super cute business will perk up your mood before you even step through the doors! They sell baked goods and snacks alongside their ice cream and boba menu, and if you have adventurous taste buds and ice cream flight containing six different ice cream scoops should do just the trick! 
2. The Keeter Center at College of the Ozarks
1 Opportunity Ave, Hollister, MO 65672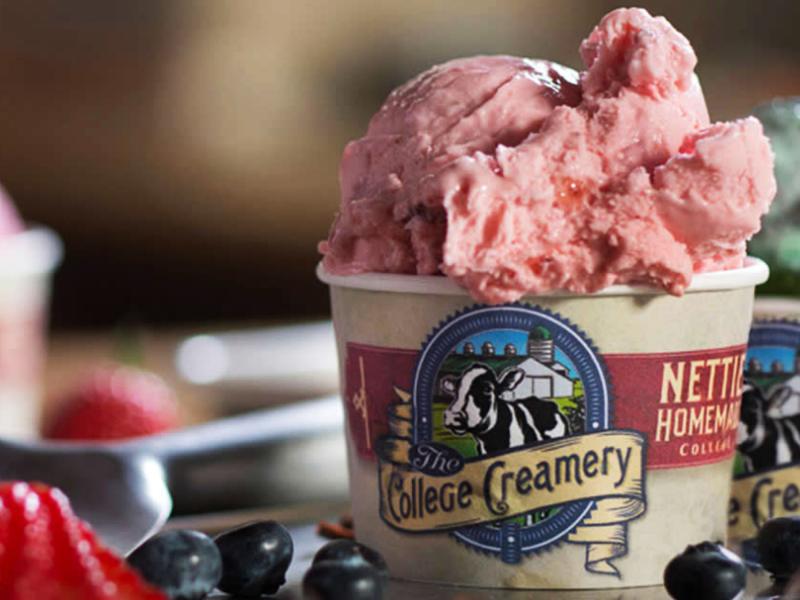 The Keeter Center's College Creamery is a one of a kind here in Branson. Freshly collected milk from the Campus Dairy is transformed into Nettie Marie's Homemade Ice Cream, all at the hands of hard-working college students. With flavors like Raspberry Mascarpone to Coconut Almond Fudge, there's  no doubt you'll be enjoying premium ice cream!
3. YOLO Rolled Ice Cream
2005 W 76 Country Blvd.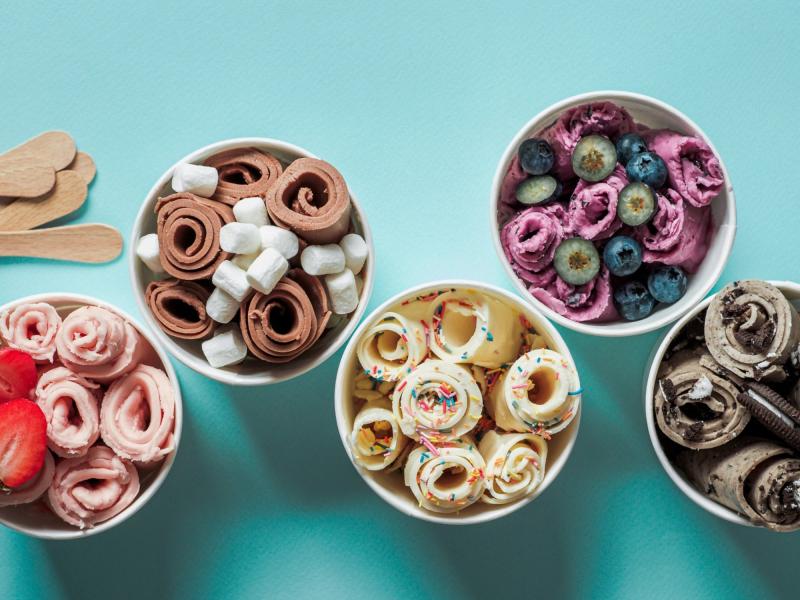 Now this might be something new to you - rolled ice cream in a cup! Made fresh on the spot, watch as the "mad scientists" at YOLO Rolled Ice Cream transform the shape of your desert before your very eyes! Choose which topping you want rolled into your ice cream and feast your eyes on this delicious spectacle! You only live once, eat more ice cream!
4. Mr. B's Ice Cream Parlor
102 S Business 65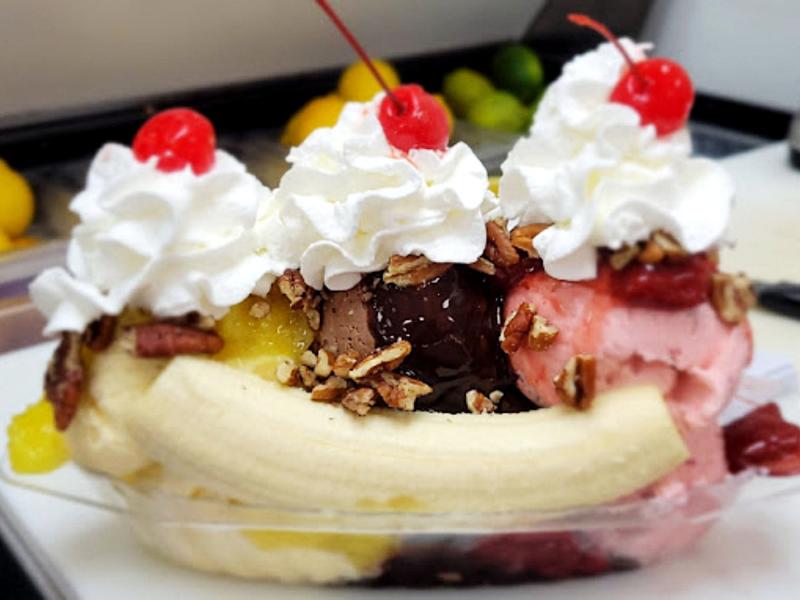 Serving ice cream since 1958, Mr. B's Ice Cream Parlor is Branson's oldest ice cream shop. They serve old-school ice cream, malts, shakes and cones, plus hot dogs, sandwiches and cobbler! You can find their classic ice cream treats in the center of Historic Downtown Branson near Dick's 5 & 10!
5. Magnolia Italian Ice
109 Branson Landing Blvd.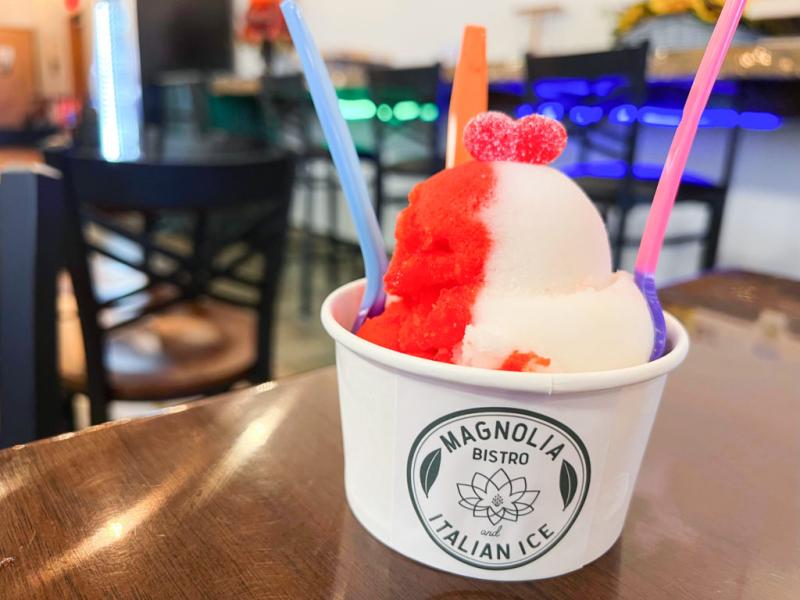 You can find Homemade Italian Ice, gourmet food and more at Magnolia Italian Ice! They use old school flavors and techniques to makes their sweet treats. Smooth and creamy and nothing quite like it is how they describe their Italian Ice, be sure to stop by next time you're at the landing!
6. Hannah's Ice Cream Shoppe at Silver Dollar City
399 Silver Dollar City Parkway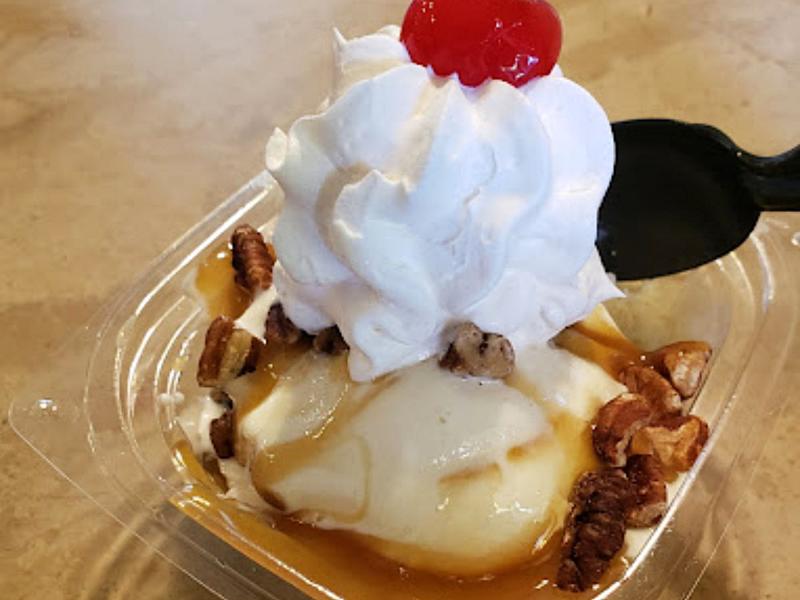 Hannah's Ice Cream Factory at Silver Dollar City is a home-churned paradise. Choose from handcrafted flavors like vanilla, chocolate and strawberry, or try something new with Silver Dollar City's roller coaster themed flavors. You can also order a malt, shake, banana split, float or sundae. 
7. Sweet Susie's Frozen Treats
3000 Green Mountain Dr Suite 101
Sweet Susie's Frozen Treats is delicious on its own, but it's absolutely amazing when you've customized it the way you like! That's why they offer over 45+ toppings! Seasonal fruits are cut fresh daily and they offer a variety of chocolates, candies, nuts, syrups, and even special surprises that are only available for a limited time. Frozen yogurt, sorbets, Italian ice, gelato, Sweet Susie's offers it all!
8. Sammy Lane's at Shepherd of the Hills
5583 W 76 Country Blvd.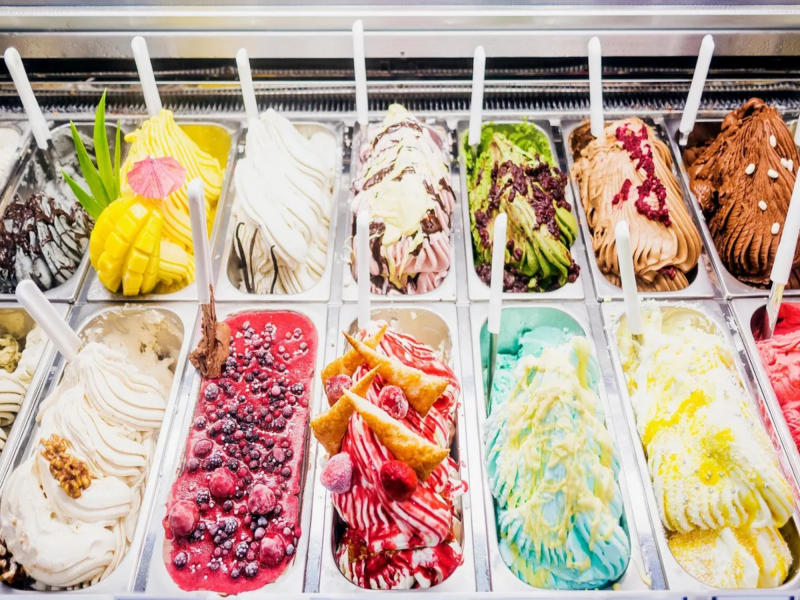 From handmade ice cream to hand crafted fudge and specialty coffees, Sammy Lane has something for everyone's sweet tooth! Don't ask them how they make their ice cream, because they aren't gonna tell ya! You'll find them located on the historic Shepherd of the Hills Homestead, so top by and see what they're all about!
9. Main Street Pops
110 E Main St.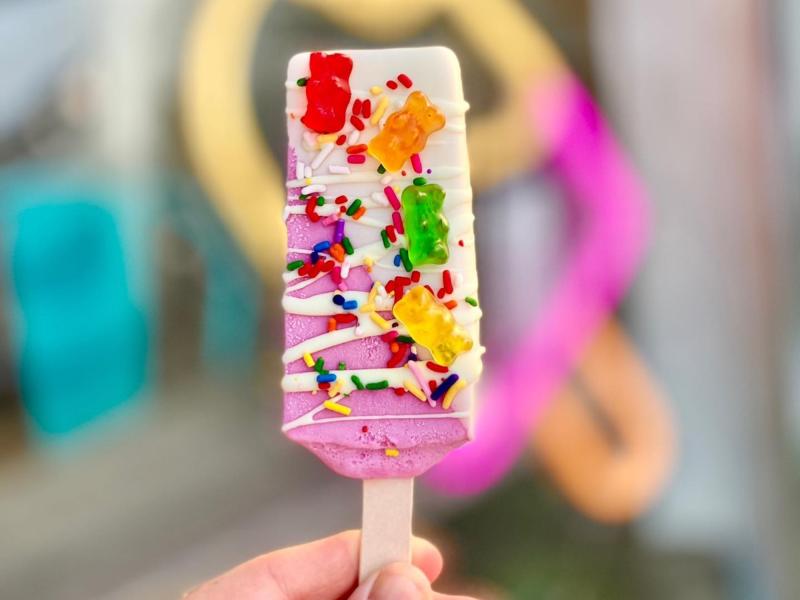 Located in the heart of Historic Downtown Branson, Main Street Pops takes pride in using only fresh, local ingredients in their gourmet popsicles. It's as simple as choosing your flavor of pop and adding any topping your heart desires. Check out this one-of-a-kind artisanal popsicle shop and experience what new flavors you can create in your mouth!
Still hungry? How about a latte? Stop by one of Branson's Coffee Shops, Bakeries & Sweet Treats!
Places Mentioned
Find Your Next Branson Adventure