Itinerary
Road Trip Itinerary: Little Rock to Branson
Take the scenic route on your road trip from Little Rock to Branson. We've got the perfect itinerary to help you make memories one mile at a time while you're on your journey through the Natural State, including unique stops, beautiful views and sweet treats. Let's check it out!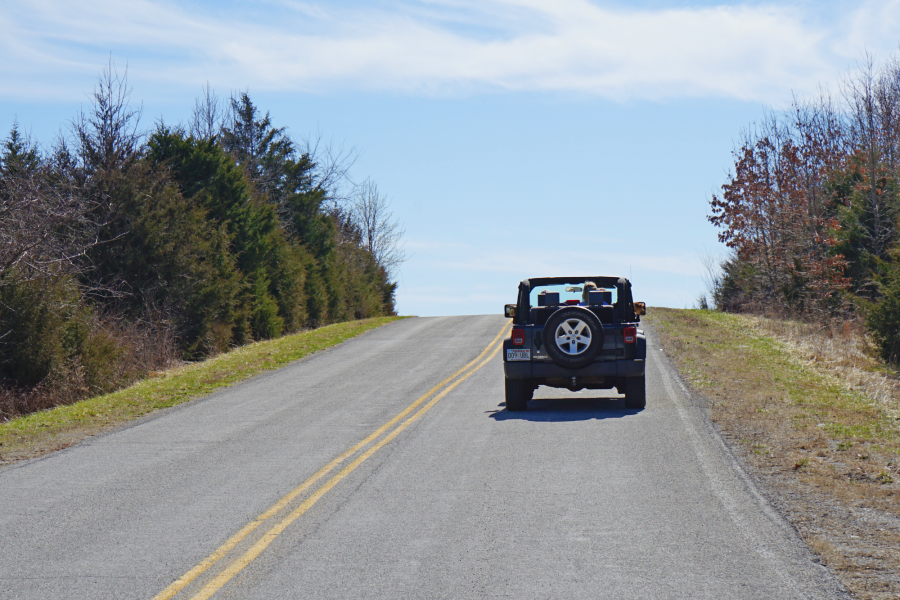 1. Mylo Coffee Co., 2715 Kavanaugh Blvd, Little Rock, AR 72205
8:30 AM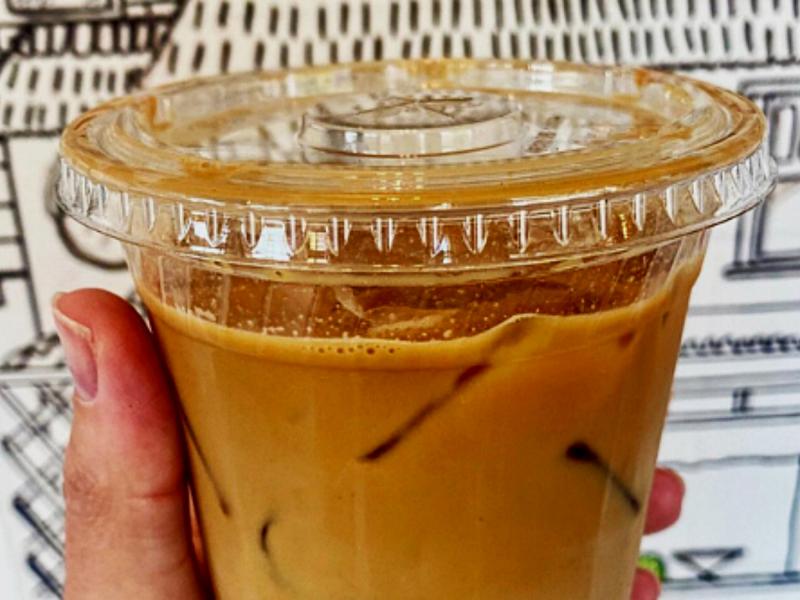 Nothing says "good morning" like a great cup of coffee. At Mylo Coffee Co., you'll get that and a little bit more. From their warm, inviting atmosphere, to their commitment to local food sourcing and sustainability, to their delicious breakfast to-go options, this is the perfect way to launch your road trip to Branson. 
2. Lake Dardanelle State Park, 2428 Marina Rd, Russellville, AR 72802
10:00 AM
After a couple of hours on the road, a good stretch and stroll makes for the best road trip stop. Lake Dardanelle State Park offers beautiful views, a fishing pier, boardwalk, trail and visitor's center with five aquariums and the Lakeview Room meeting facility. Soak up some sunshine and snap some photos surrounded by the beauty of Lake Dardanelle before hitting the road again! 
3. Cliff House Inn, 6 Miles South of Jasper on Hwy 7, Jasper, AR 72641
12:00 PM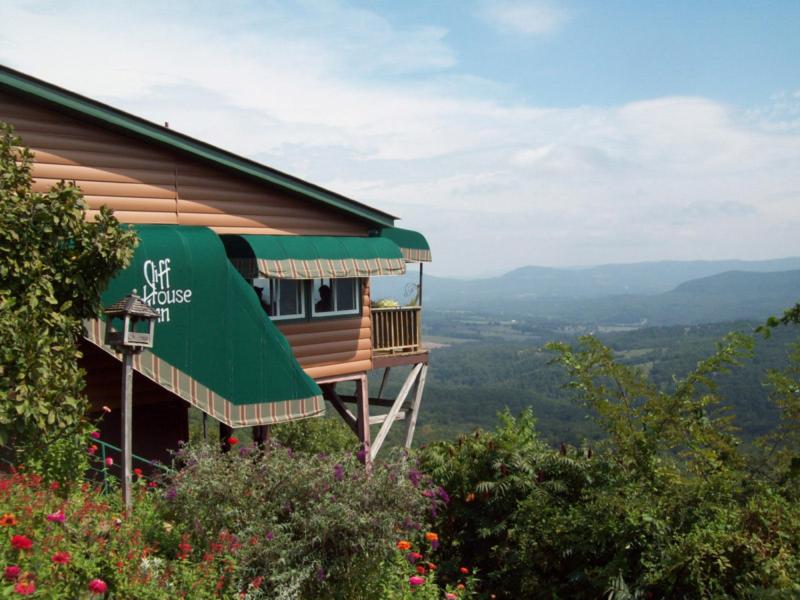 At Cliff House Inn Restaurant, they take "lunch with a view" to new heights. Enjoy from-scratch cooking on a suspended, back-deck dining area overlooking the "Arkansas Grand Canyon." This is one stop you won't want to miss and you won't be leaving hungry! They're famous for their "Company's Comin' Pie", the state pie of Arkansas. Sit down, snap a pic of the panoramic mountain views and enjoy a slice for yourself!
4. Mystic Caverns, 341 Caverns Dr. Harrison, AR 72601  
1:30 PM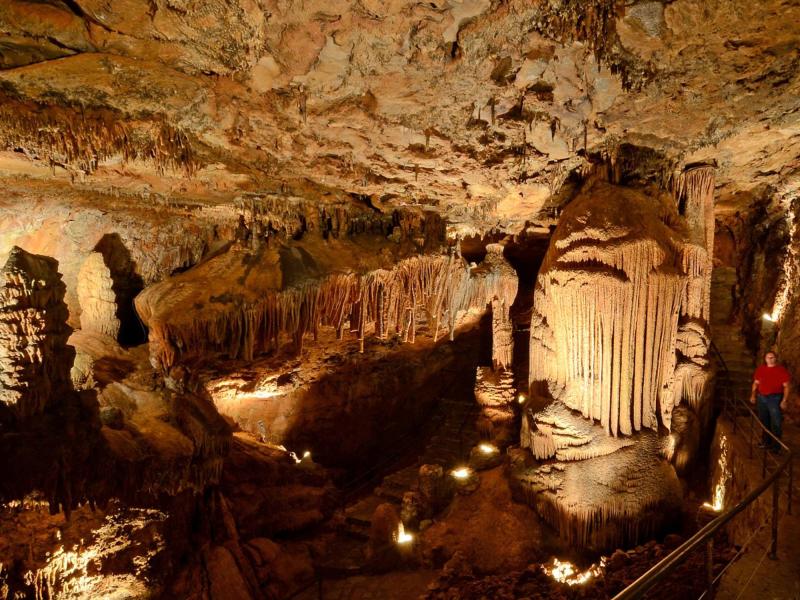 Explore the wonders of the Natural state on your way through the Ozarks with one of the area's oldest and most unique caves at Mystic Caverns. Choose from either the original Mystic Cavern featuring the 30 ft. tall "Pipe Organ" formation or the Crystal Dome, which is home to a nearly 70 ft. tall dome room. This is one unforgettable road trip detour right along the path on the way to Branson.
5. Check in at Big Cedar Lodge, 190 Top of the Rock Road, Ridgedale, MO 65739
4:00 PM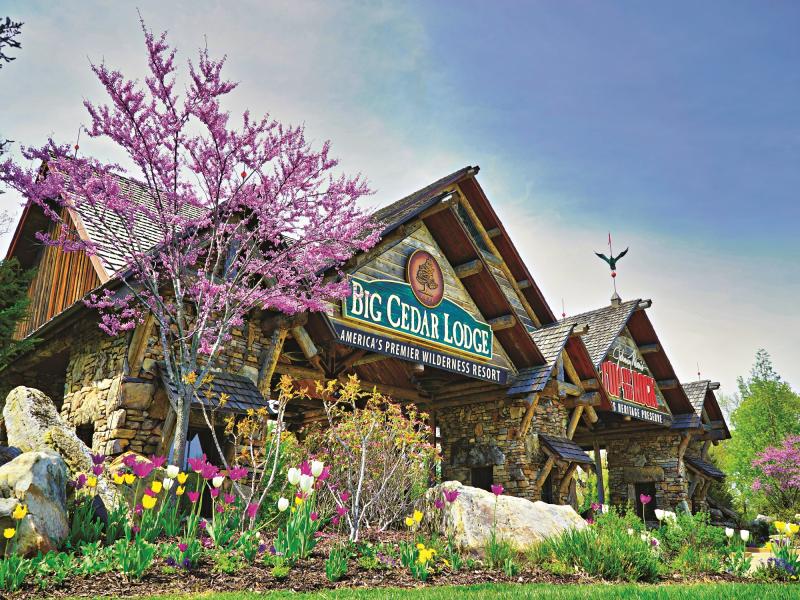 Dubbed "America's Premier Wilderness Resort", Big Cedar Lodge is a sprawling resort nestled in the beauty of the Ozark Mountains overlooking Table Rock Lake. With more resort amenities than imaginable, award-winning golf courses, spectacular restaurants, and of course, cozy rooms, you'll feel right at home at Big Cedar. 
6. Paula Deen's Family Restaurant, 545, Branson, MO 65616
6:00 PM
Try out some of Paula Deen's famous southern cooking at this family-style restaurant at the Branson Landing. Start off with a sweet tea and some garlic butter biscuits, then dig in with scratch-made sides, fried chicken, pork chops and more! Don't forget about dessert- her famous chocolate ooey gooey butter cake is the perfect way to end the meal.
7. Parakeet Pete's, 1113 Branson Landing Blvd, Branson, MO 65616
8:30 PM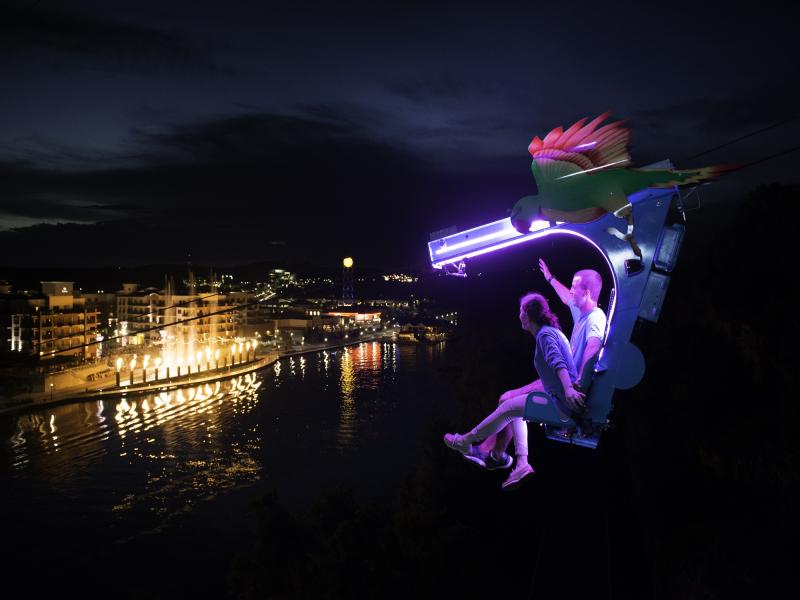 After a full meal at Paula Deen's, you'll want to enjoy a nice walk along the happening Branson Landing. With tons of specialty stores, name brand shops and unique retailers, as well as a beautiful, waterfront location, the Branson Landing is the perfect spot for an evening unwind. Don't miss out on some of the unique attractions as well, such as the Parakeet Pete Waterfront zipline which takes you across Lake Taneycomo. At the top of each hour, the award-winning Fountain and Fire show takes place in town square! 
Looking for some more fun? Don't miss out on one of Branson's iconic live shows! 
Places Mentioned
Find Your Next Branson Adventure