Itinerary
Road Trip Itinerary: Tulsa to Branson
Take your sweet Tulsa Time on an easy road trip to Branson. We've collected some of the best stops to ensure you get the most out of your journey, including amazing photo ops, places to eat and exciting attractions to enjoy along the route.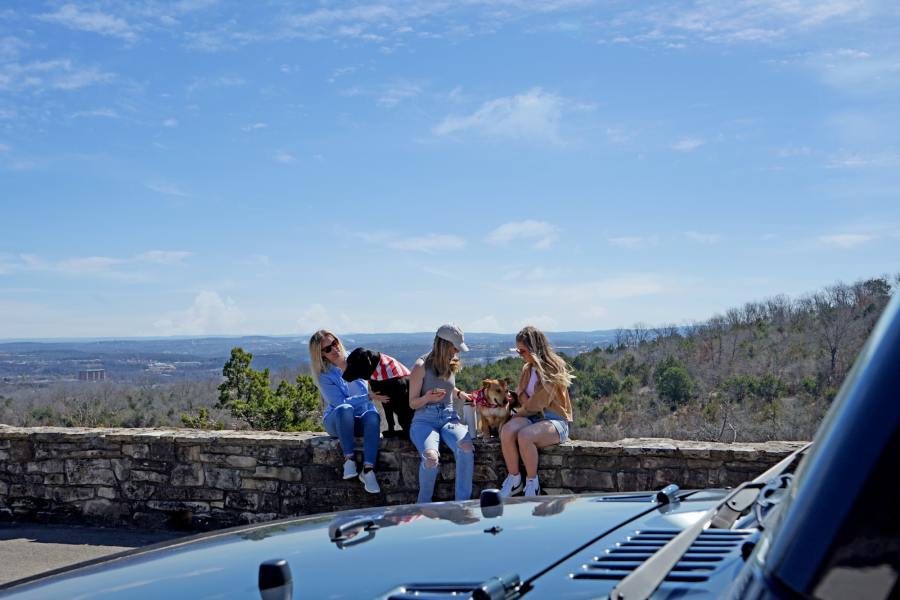 1. fROOT Bowls Smoothies, 6 W 4th St., Tulsa, OK 74103
9:30 AM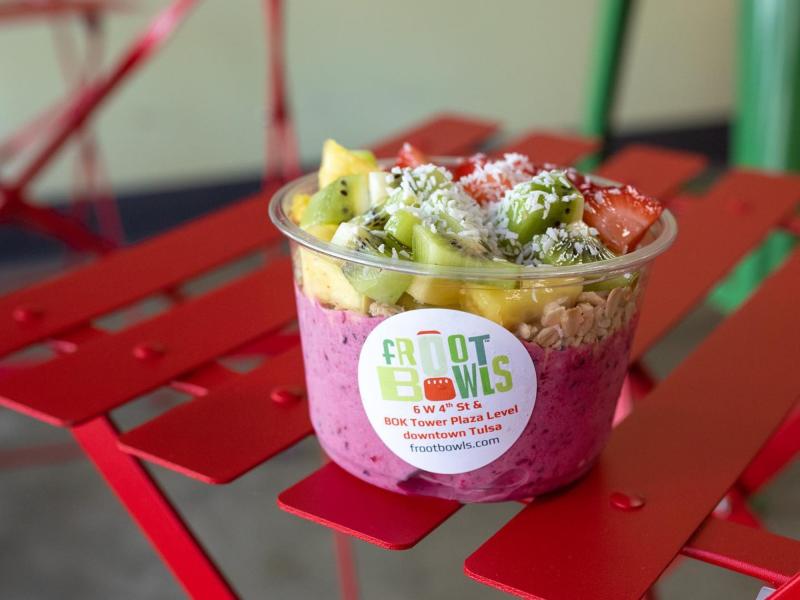 Starting off your drive on the sunny side has never been easier than with a gourmet smoothie bowl from fROOT Bowls in Downtown Tulsa. It might be a little off-the-beaten-path for a road trip, but the morning views of the Tulsa skyline and the Insta-Worthy shots you'll capture of your delicious, healthy smoothie bowl will get you in the mood for adventure. 
2. Blue Whale of Catoosa, 2680 N Hwy 66, Catoosa, OK 74015
10:30 AM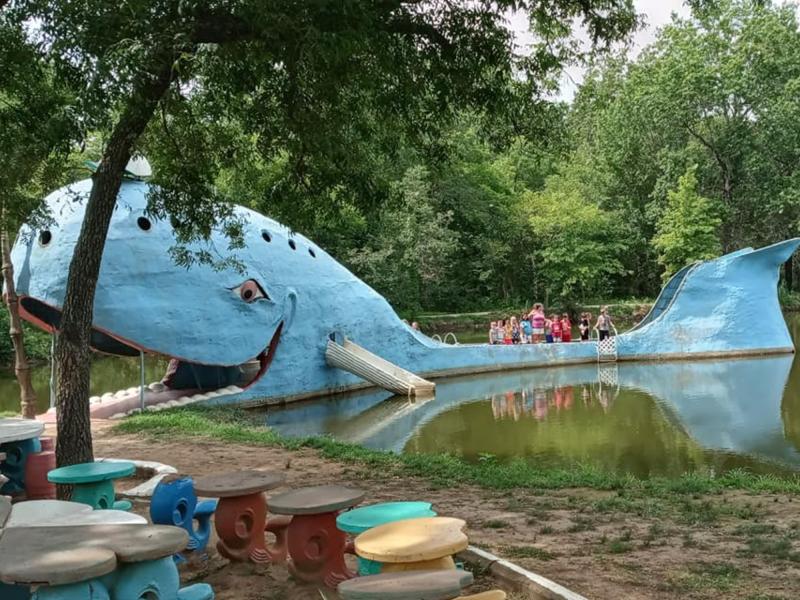 Historic Route 66 has long been known for it's funky and iconic photo ops, diners and attractions along the inter-state roads. One of the most iconic stops along the route? The Blue Whale of Catoosa.  This unique attraction and photo op was actually a gift from a loving zoologist, Hugh S. Davis to his wife, who loved blue whales. It was constructed in 1972 and has been turning heads ever since. Take a leisurely stroll around the park and stretch your legs while you take in this odd road trip find with your family or furry friends! 
3. Clanton's Cafe, 319 E Illinois Ave, Vinita, OK 74301
12:00 PM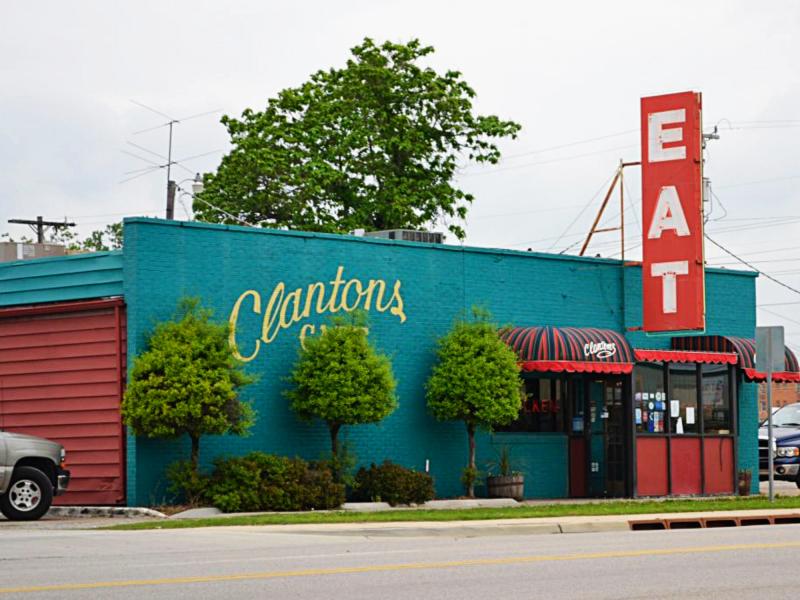 A beloved staple in the small town of Vinita, OK, Clanton's Cafe has been serving up home-cooked family food since 1927. Speaking of family, part of what makes this place so special is the rich history of the Clanton Family who've owned and operated this quaint eatery for almost 100 years! Starting with "Sweet Tator" Grant Clanton in the late 1920's all the way to today's owners, Melissa Clanton-Patrick and her husband Dennis Patrick, this historic Route 66 stop has wowed visitors throughout the decades with their home-cooked goodness. It's even been featured on Food Network's Diners, Drive- Ins and Dives, and one taste will tell you why! 
4. Cars on the Route Service Station, 119 North Main St., Galena, KS 66739
2:00 PM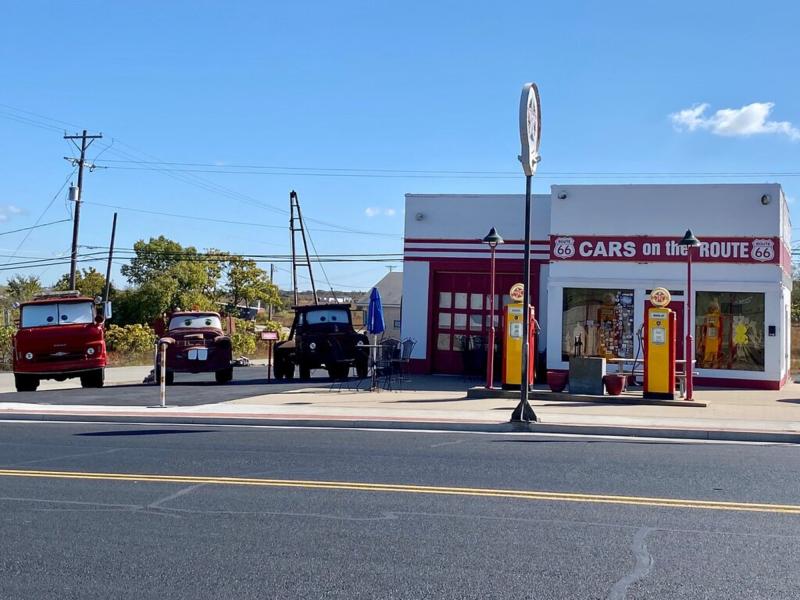 Chances are, when you hear "road trip" a few things instantly come to mind: open roads, sunshine, good music, old cars, and 1950's style service stations, just to name a few. On this road trip, you don't have to imagine it! A short dip across the Kansas state line will have you transported into a scene from Disney's Cars at the Cars on the Route Service Station! Complete with character replicas, sandwiches, snacks, antiques, Route 66 and Cars items, including several made by local craftspeople and artists, this a must-stop to complete your road trip experience. 
5. Bass Pro Shops, 1935 S Campbell Ave, Springfield, MO 65807
4:00 PM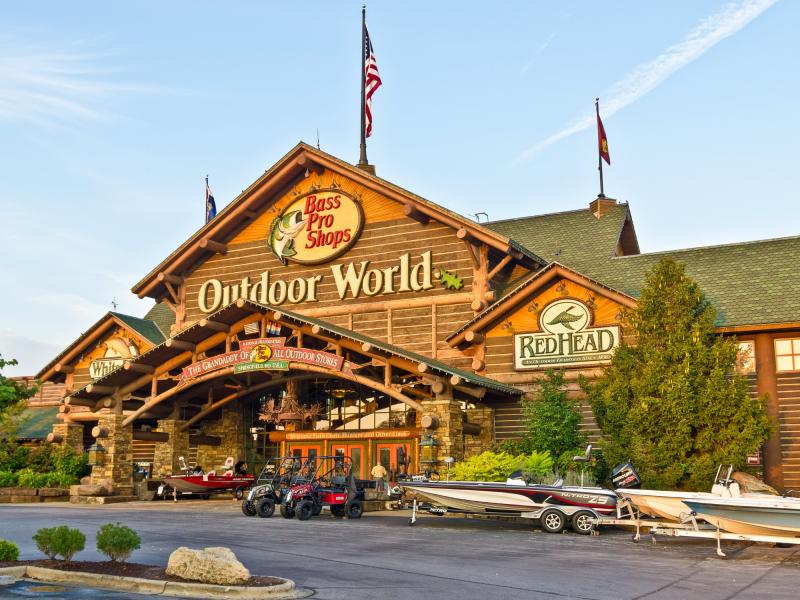 Dubbed "The Grandaddy of All Outdoors Stores", Bass Pro Shops in Springfield, MO is a wonderland for outdoor enthusiasts. This original store in the heart of Springfield attracts more than 4 million visitors per year. With nearly 500,000 sq. ft. of immersive shopping fun, Bass Pro Shops offers one of the largest assortments of outdoor apparel, gear and gifts under one roof. You'll enjoy photo ops in front of one of the seven aquariums inside, too! 
6. Lambert's Cafe, 1800 W State Hwy J, Ozark, MO 65721
5:30 PM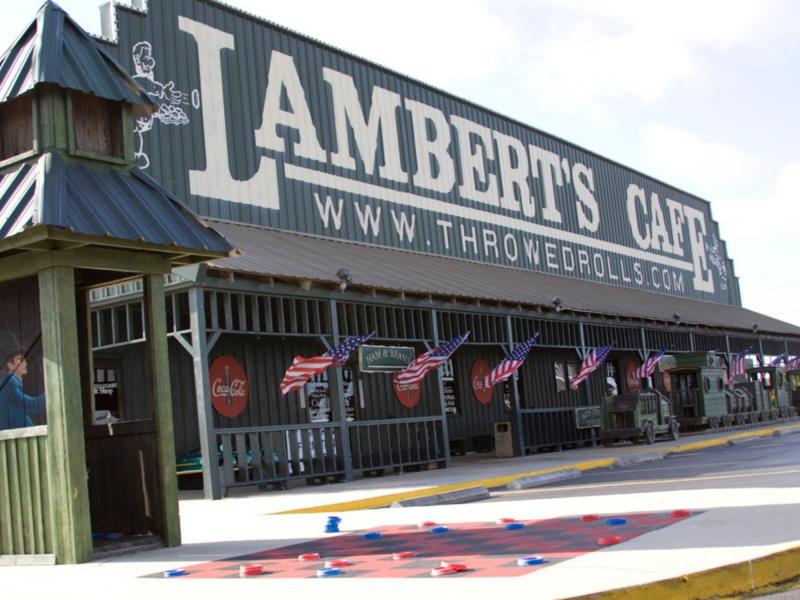 This iconic "home of the throwed rolls" is a favorite among locals and visitors alike. From their over-the-top portions, to the delicious "pass-around" endless sides, to the incredible from-scratch cooking, there's something for everyone to enjoy at Lambert's Cafe in Ozark. Be sure to get there early and bring your appetite- you won't be leaving hungry! 
7. Live Shows, Branson, MO 
8:00 PM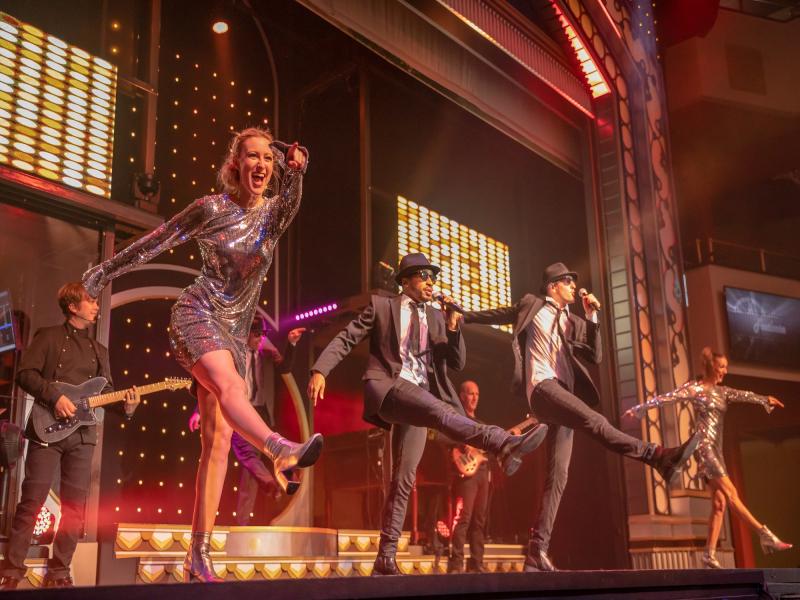 Nothing says fun in Branson like an incredible live show. From comedy, to music, to acrobatics and even some pyrotechnics, the live entertainment selection in Branson is bursting with options that are sure bring a smile to every face in your group. Check out all the best show options and get your tickets- it's showtime!
8. Andy's Frozen Custard, 3415 76 Country Blvd., Branson, MO 65616
10:30 PM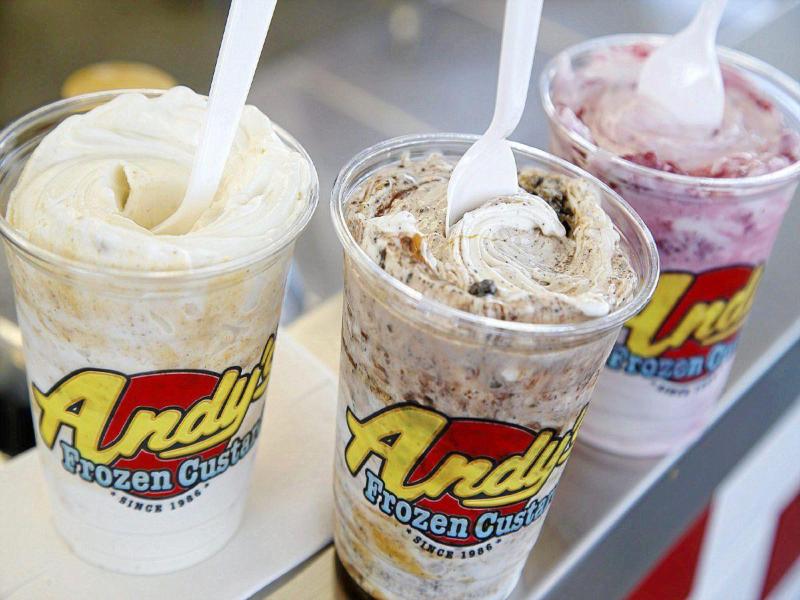 For the sweetest end to your first day of fun, look no further than Andy's Frozen Custard. The smoothest, creamiest, most delicious frozen custard awaits with a plethora of topping and mix-in options. With their convenient location right next to The Track Family Fun Parks, Andy's is the best way to share some laughs and a treat at the end of the day right in the heart of the Entertainment District of Branson. 
Looking for more fun ways to enjoy the rest of your time in Branson? Check out our complete list of things to do!
Planning a Road Trip from a different starting point? We've got all kinds of trip ideas an inspiration to make the most of your road trip.