From local flavors to traffic shortcuts, Branson has many hidden gems waiting for discovery. Take the time to step off the beaten path so no Branson experience is missed. Here's a guide to some of Branson's best-kept secrets:
BEST HIDDEN RESTAURANTS
Just off Gretna Road in the Branson Mill Marketplace, Vasken's is a local favorite serving a tasty assortment of hot and cold sandwiches, salads and more. Mediterranean fare is their specialty and you can't go wrong with any of Vasken's delicious gyros (especially the Firehouse Gyro—a spicy, savory combination of lamb and beef), chicken shawarma, Greek salad or sample platter with falafel. For dessert, be sure to try their homemade baklava, a gooey, flakey pastry with layers of chopped nuts and honey.
Tucked away in an unassuming strip mall off Highway 76, India Clay Oven takes you on an Indian culinary journey. Many visitors rave about how the Indian food and experience is like nonother. And if you've never tried Indian food, this is the restaurant that may just make you a fan—especially the warm, garlicky naan bread. Their extensive menu of traditional Indian cuisine includes delicious tikka masala, pakora and a selection of refreshing Indian beer. Order off the menu or go for their fresh, piping hot lunch buffet.
LOCAL FAVORITES FOR DELICIOUS DESSERTS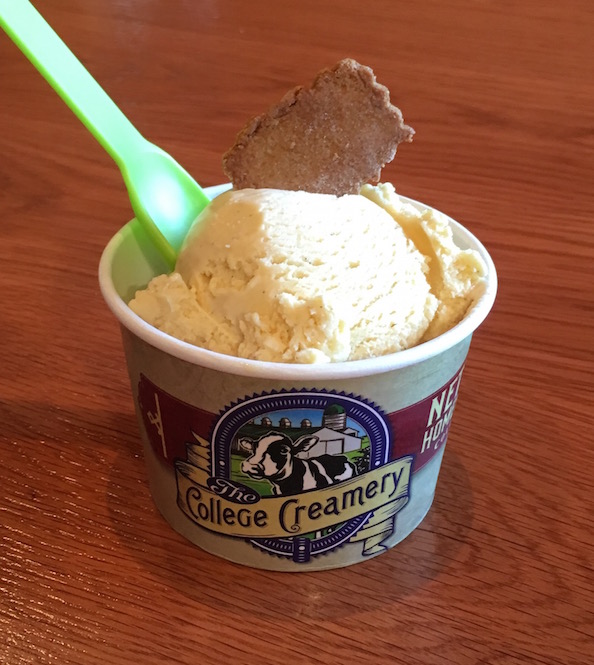 The ice cream at Nettie Marie's is so fresh you can see the cows it came from outside in the pasture. Part of College of the Ozarks "Hard Work U" student work program, the ice cream is made from farm-fresh cream from the campus dairy. Students then pasteurize, bottle and deliver it to the Keeter Center where, with the help of natural ingredients, they turn it into delicious ice cream in a variety of flavors including vanilla custard cream, chocolate and the very popular salted caramel.
A local favorite, the Sugar Leaf Bakery is tucked away in the Grand Village Shops and serves a delicious assortment of baked goods fresh from the oven. Their cobblers come in a variety of flavors and are the ideal comfort food. They also make exquisite pie, cake, sandwiches and salads. This cozy bakery is the perfect place to rest your feet after a long morning or afternoon of shopping.
HOW TO AVIOD BRANSON TRAFFIC LIKE A LOCAL
The traffic on Branson's famed Entertainment District Highway 76 can get packed. It's the main thoroughfare running from East to West providing access to Branson's main attractions but there are a series of shortcuts that can help you shave time off your travel. The city of Branson has put together a color-coded map to utilize back roads for avoiding traffic. Each route is designated a different color and most run parallel to Highway 76, meaning you can cut back quickly to your destination.
MOST UNUSUAL ATTRACTIONS
World's Largest Rooster
Branson is home to several must-see roadside attractions. One being the 43-foot tall rooster, Mr. Peck, at the Great American Steak & Chicken House on Hwy 76. Stop by to snap a photo and while you are there go in to try their sizzlin' steaks and farm fresh chicken.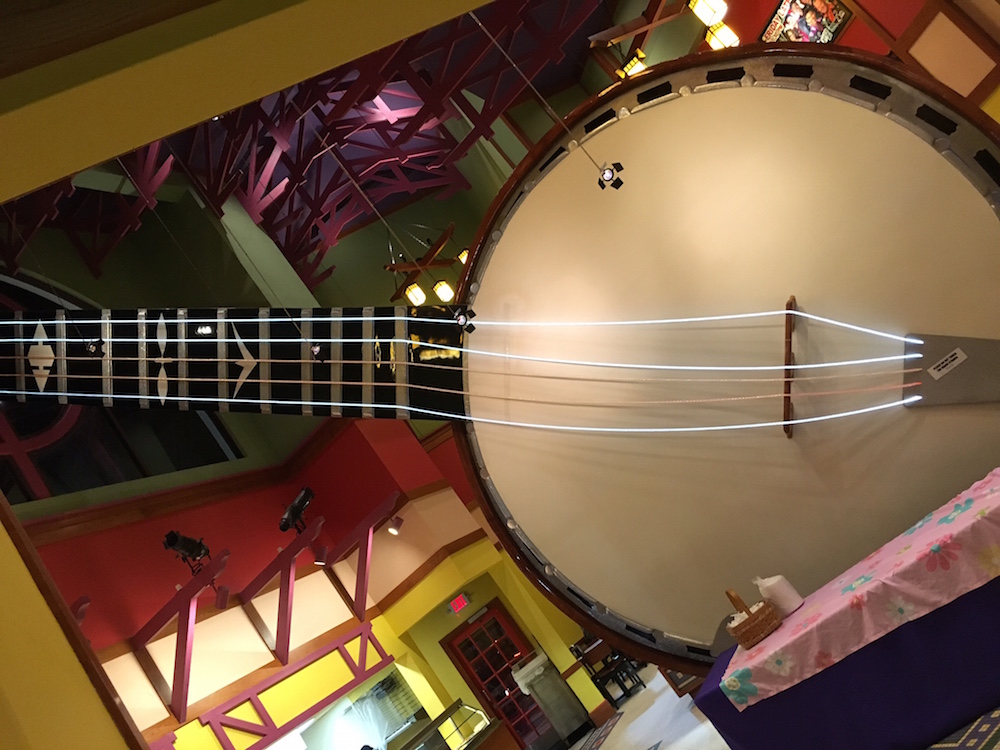 World's Largest Ball of Twine
Ripley's Believe It Or Not, also located on Hwy 76, is full of unusual items your kids will love, including the world's largest ball of twine. While you are there, check out over 450 exhibits and artifacts in a 12,000 square foot museum!
World's Largest Banjo
As many people know, music is instrumental to Branson's character, which is why the world's largest banjo is located inside the arcade at the Grand Country Inn. This banjo is 47 feet and is a working replica of a Gibson-style banjo. It's a great quirky stop for a unique vacation photo.
World's Largest Fork and Meatball
Don't miss out on the world's largest fork and meatball at Pasghettis Italian restaurant. This landmark cannot be missed when you drive down Hwy 76. After taking a picture outside with the fork and meatball, you can go inside to see the different Italian themed dining rooms throughout the restaurant.
BEST LOCALLY MADE WINE AND SPIRITS
Just on the outskirts of Branson, Copper Run is a small batch distillery located in a charming house in the countryside. Not only do owner David and distiller Alysa give an informative tour but it also comes with samples of some of their most delicious spirits including their "overproof" moonshine, whiskey and the popular gold rum made from blackstrap molasses. When the weather is nice, enjoy sipping a craft drink or two on the large porch with distillery dog Kaya and black cat Molasses.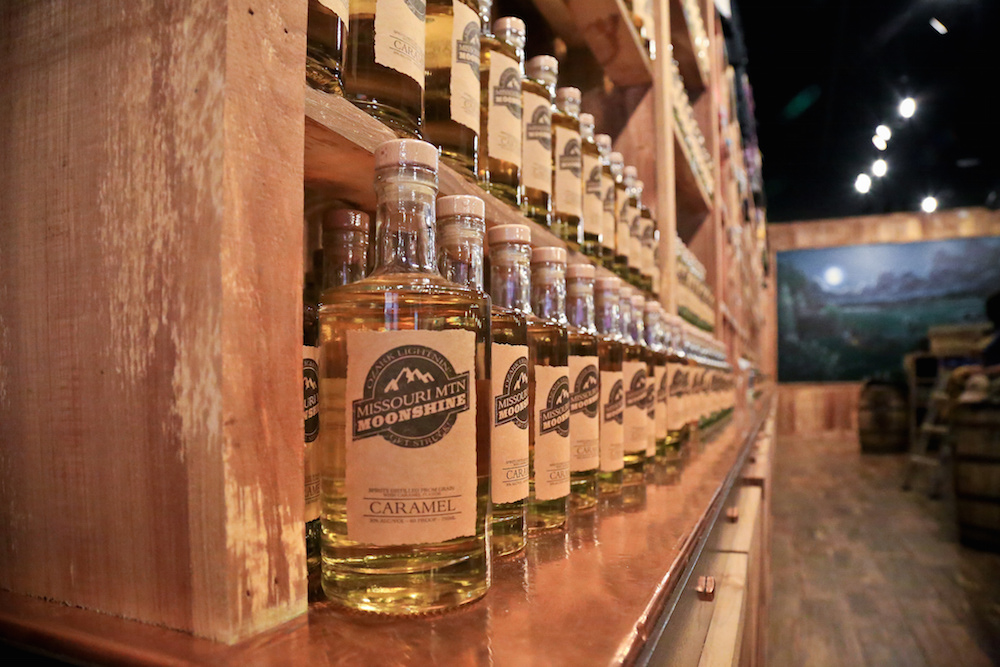 Located in an unassuming storefront in the Branson Landing, Smith Creek Moonshine not only offers tasty concoctions made with their special recipe moonshine, they also feature mouthwatering 
barbecue and great entertainment in the evenings. Try their caramel moonshine along with their melt-in-your-mouth Pig Stickers—pork shanks that have been dry rubbed, smoked, steamed and then flash friend to perfection. Be sure to save s
ome room for their yummy Moonshine Bread Pudding.
It's no secret Curling Vine Winery offers a popular tour with free samples of their red and white wines but many visitors are surprised to learn that they also make a delicious cream sherry. The sherry is aged on the premises in barrels for three to five years, giving it a rich, complex and nutty flavor. You may just walk away with a bottle or five after you taste it.
BEST BRANSON LATE NIGHT VENUES
Open nightly until 1 am Monday through Saturday, The Paddlewheel is a great late night stop for drinks and fun entertainment. On Wednesday nights, you can take the mic into your own hands during the Rock the Dock with Open Mic Night. Weekends at The Paddlewheel feature local artists and bands that want to showcase their talents.
This quaint, cozy cafe in historic Downtown Hollister serves the best handcrafted espresso beverages in the area. Vintage Paris also features a large selection of fine wines, craft beer, cigars and scrumptious pastries. Experience a warm summer evening on their string-lit patio or stay cozy inside and enjoy one of the numerous evening performers.
ONE OF THE COUNTRY'S TOP GOLF DESTINATIONS
Branson may be best known for its shows, but is fast becoming one of the country's top golf destinations. With courses like Top of the Rock, Buffalo Ridge, Branson Hills Golf Club, the new The Ridge Course in development and The PGA TOUR Champions Bass Pro Shops Legends of Golf at Big Cedar Lodge.
BRANSON'S BEST HIDDEN THEATRE
The Little Opry Theatre
Although technically not hidden, the Little Opry Theatre is not where you would typically find a Branson Theatre. Located in the Branson IMAX Entertainment complex, the Little Opry Theatre is a pleasant surprise to visitors. Like its name, it's cozy but that also means there isn't a bad seat in the house. Enjoy a variety of shows including tributes to George Strait and John Denver, the comedy of Sons of Britches, foot stomping bluegrass with the Petersen Family and Glen Campbell.
While visiting Branson, don't miss out on the Must-See Branson Attractions!