Article
Savor Exceptional Winery Experiences in Branson
From winery tours and tastings to simply relaxing with friends, there's a memorable experience waiting for you at one of Branson's wineries.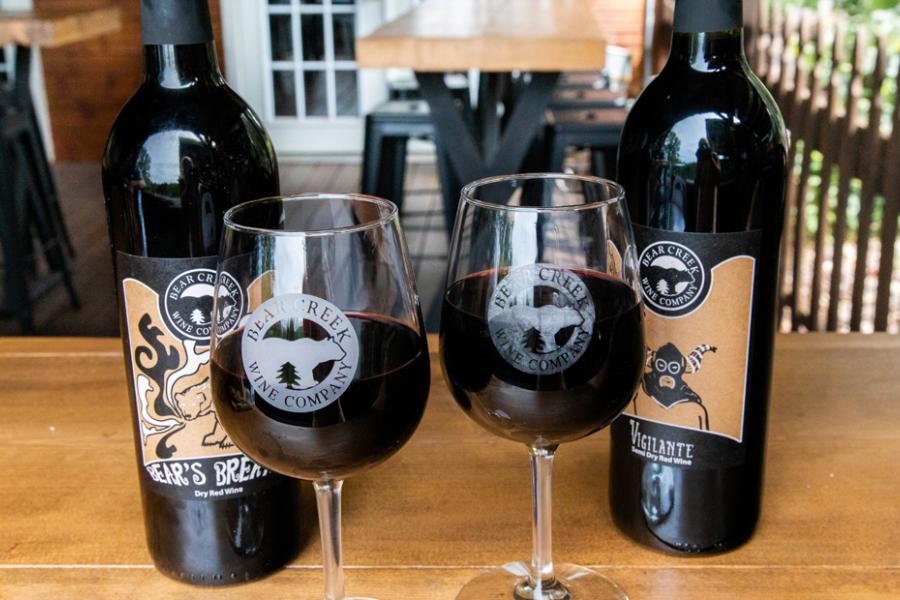 Discover some of Missouri's finest wines during your next trip to Branson! These destination wineries offer Branson visitors a chance to experience quality spirits produced right here in the Ozarks: 
Lindwedel Wine Garden
As you head northwest of Downtown Branson, you'll find Lindwedel Wine Garden, which offers a peaceful countryside setting for sampling exquisite wines. Lindwedel has an array of Missouri-crafted wines, along with regional flavors such as Table Rock Red and Table Rock White, which pay tribute to the beautiful nearby Table Rock Lake.
St. James Winery
Home to award-winning wines, juices, specialty foods and gifts, St. James Winery provides an exceptional winery (and restaurant!) experience. Attend a tasting, and dine in for lunch or dinner daily. The signature brick-oven pizzas are almost as famous as the wine! 
Mount Pleasant Winery
Another unique Branson winery is Mount Pleasant Winery, whose company history dates back to 1859. Guests are offered special hands-on opportunities, including a "Wine 101" class, where you can learn how to taste wine like a professional taster, and a bottling option, which allows you to bottle your own wine from a massive French Oak barrel. Popular selections include the Cabernet Sauvignon and Pink Catawba, noted for the sweet and fruity flavors that are said to pair well with a variety of desserts.
Bear Creek Wine Company and Small Batch Brewery
Visitors who are fans of a rustic atmosphere will appreciate Bear Creek Wine Company, located just ten miles north of Branson. Tastings are held in the Hideaway Wine Cellar, where you can sample Ozarks-inspired beverages such as the "Back-Forty," "Fiddler's Swig," "Hillbilly Persuasion" and more. Bear Creek is also home to an on-site bed and breakfast and is a popular destination for groups and weddings. 
Other Branson locations to visit on your quest for great wines include: 
Find more information on Branson wineries and distilleries here. 
Places Mentioned
Find Your Next Branson Adventure