Article
Disc Golf in Branson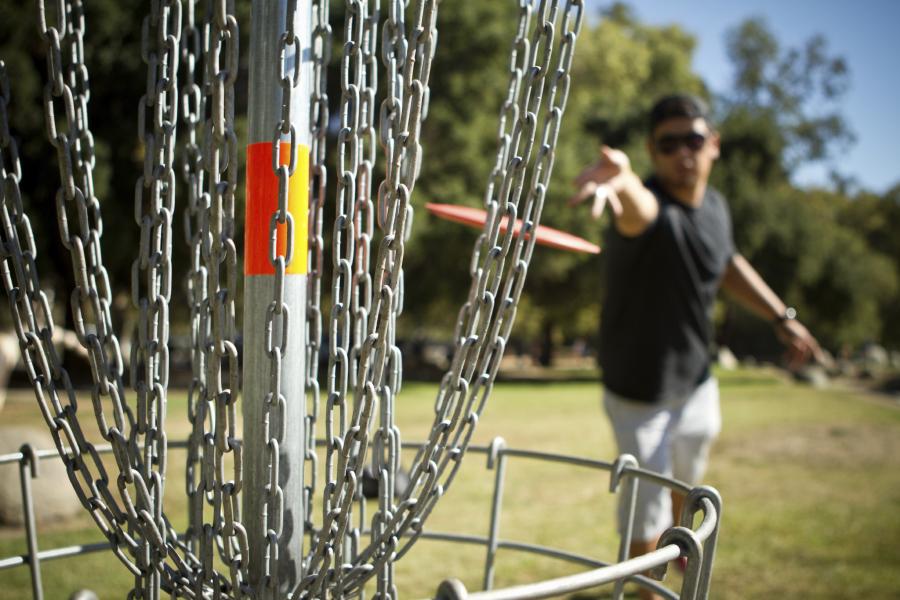 Disc golf, also popularly known as Frisbee golf, is an excellent opportunity for competitors of all ages to enjoy an outdoor activity without the investment or skill required of traditional golf. The concept, however, is remarkably similar: traverse a course from beginning to end by utilizing the fewest number of throws and ultimately landing the disc in a designated basket. While the game's popularity has skyrocketed in the past decade, it actually originated nearly 100 years ago. Today, families, friends and all sorts of disc-golf enthusiasts can participate in the sport at a variety of Branson courses.
Sunset Park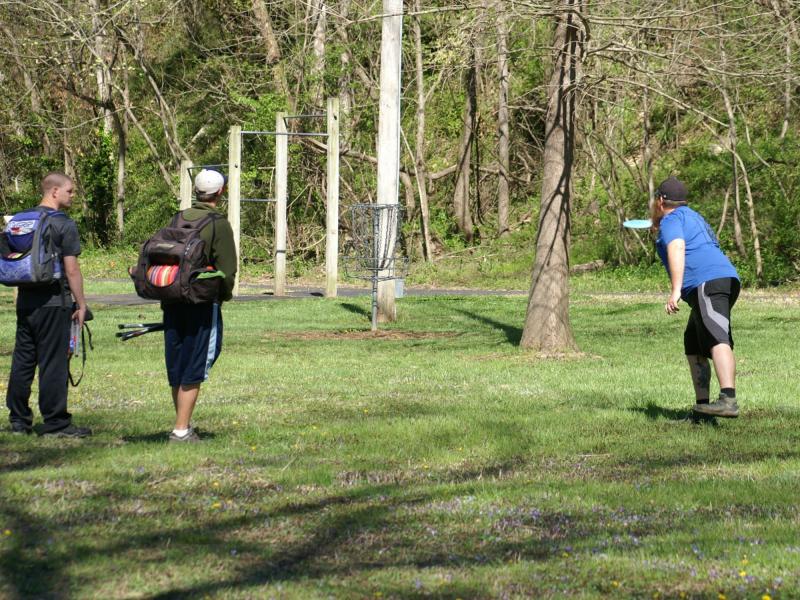 The park located between Lake Taneycomo and a wooded bluff features a .6-mile walking trail along its perimeter with a disc golf course in the center. Established in 2004, the Sunset Park par-54 disc golf course consists of nine overlaid baskets nestled among a moderately wooded – yet mostly flat – terrain. Fun for families with children, more experienced disc-golf players will still be challenged by the many trees with low-window shots.
Branson Cedars Resort Treehouz Disc Golf Course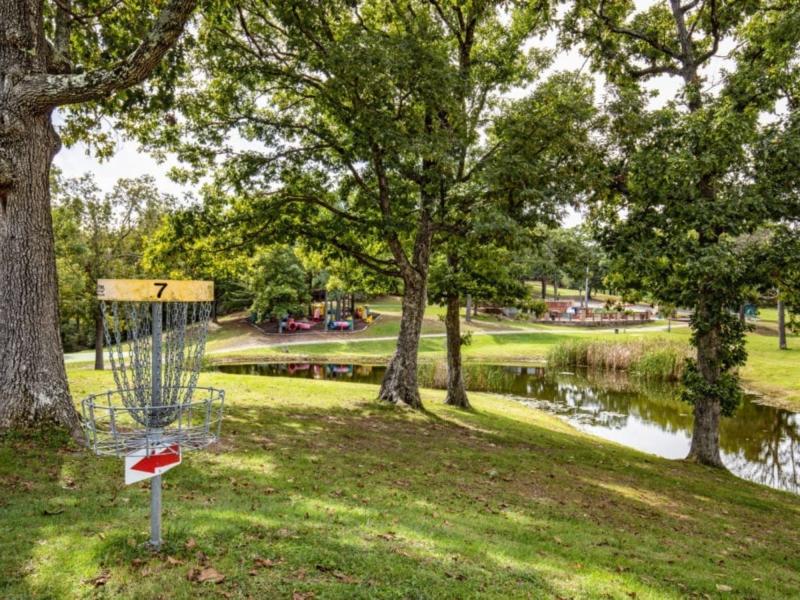 This 19-hole disc golf course is located on Branson Cedars Resort's grounds and is considered one of the best courses in the Midwest. More than 7,400 feet in length, the Treehouz course offers a variety of challenges with features such as the big bomb, water obstacles, tunnels and heavy woods. Disc-golf enthusiasts will appreciate the DISCatcher Pro 28 chain baskets, concrete tee pads and multiple tees and basket placements. While the front nine is moderately wooded with plenty of elevation changes, the back 10 combines a variety of lengths and wooded areas. The championship-level par-59 course is even seated on land that was once a nine-hole golf course. While the Treehouz course requires a $10 purchase to play all day, frequent disc golfers can purchase a $40 yearly membership.
While Sunset Park and Cedar's Treehouz are the only disc golf courses in Branson open to the public, local enthusiasts and frequent visitors can also partake in the sport at a few other area courses. The adjoining community of Hollister, for example, boasts the Tiger Springs nine-hole disc-golf course at the local high school, while guests of the Marriott Willow Ridge Lodge can play a nine-hole course designed for families --- all holes are less than 200 feet. Further, a private nine-hole course in Branson is open only to Coast to Coast campers and Treasure Lake Resort guests.