Article
Branson Grand Prix of Missouri - Powerboat Nationals Race
Powerboat Nationals is an entertaining Championship Event filled with a minimum of 10 of the world's newest, fastest, sleekest inshore powerboats.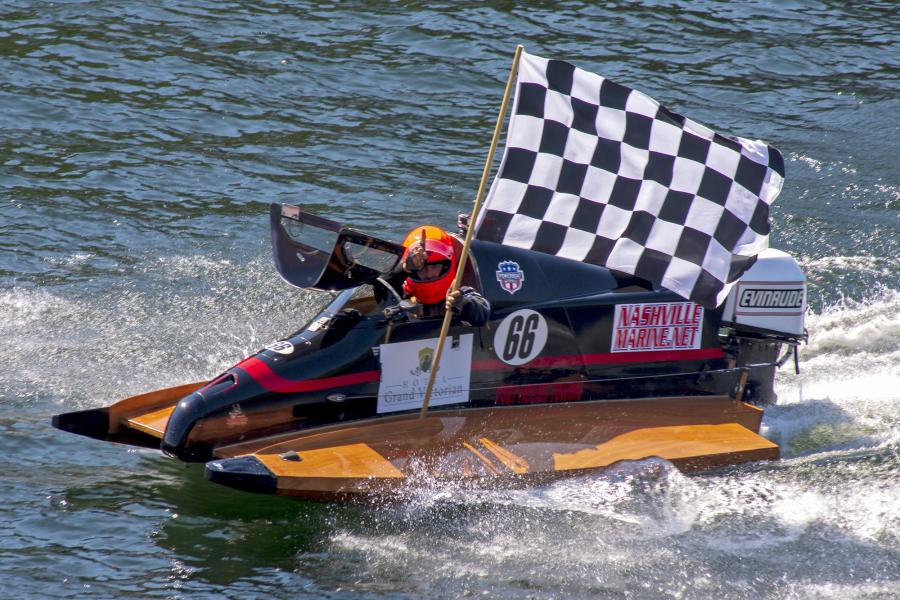 The Grand Prix of Missouri Powerboat Nationals Race will make its annual appearance in Branson in 2023. These watercrafts look like fighter jets on water. Imagine Top Gun but on lake-level. These pilots race on a high-speed oval course and maintain top speeds as they enter into and maneuver around turns without letting up, fighting each other for the win. Watch Lake Taneycomo be transformed into a thrilling track for some of the world's fastest and most well-known powerboat racers! For tour dates, click here.  
With 4 events this summer, the Grand Prix of Missouri Powerboat Nationals Race makes for the perfect two-day thrill for the whole family! Watch for free from the fountains at the heart of the Branson Landing for the ideal vantage point of the races. 
The viewing area extends from the south side of the Branson Jet Boat dock to the north end of Bass Pro's White River Fish House and the race course is designed to stay close to the shoreline, making for a spectacular spectator's sport.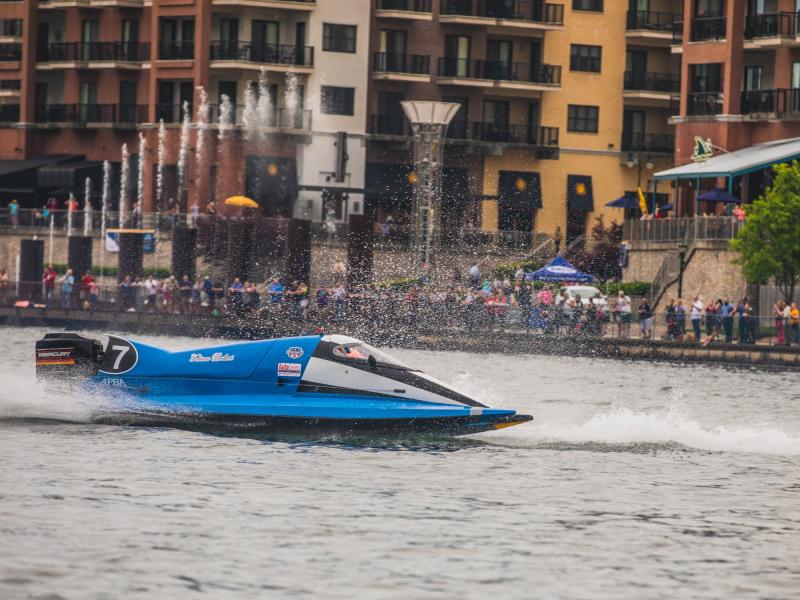 This year, Branson is set to host five of the seven stages of the 2023 Powerboat Nationals World Championships Series. The ProTunnel Two, ProSport Series and ProSki Series will be featured in this legendary event.
In 2021, the Hydro-Cross event became the latest edition to the Powerboat Nationals line up, as an impressive Jet Ski series ready to race in Branson. Additionally, the Formula 4 event features Formula Lite tunnel boats and races at speeds of up to 80 miles per hour.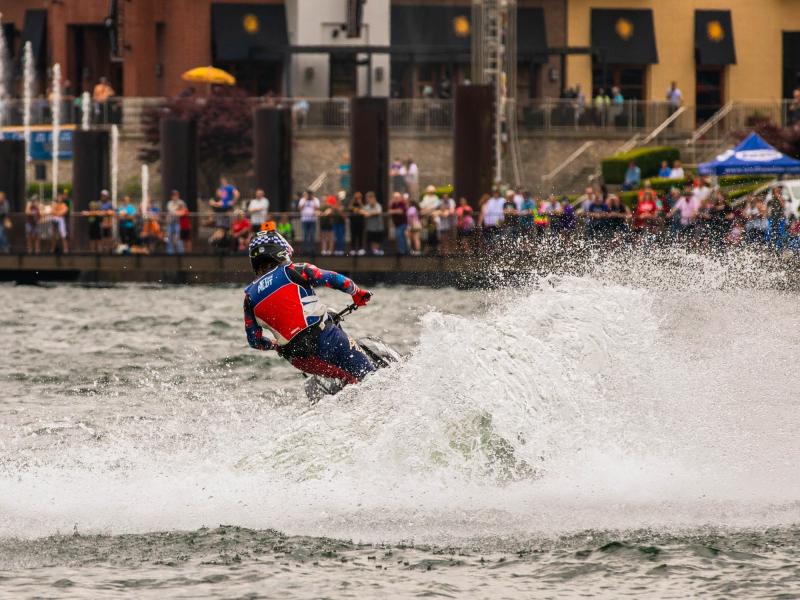 Enhance your Powerboat Nationals experience by viewing the races from one of the Landing's many dining venues. Ask for a patio seat at White River Fish House, Cantina Laredo, Landshark, Guy Fieri's Branson Kitchen + Bar or Saltgrass Steakhouse for the most tasty and exciting dining experience. For a bird's eye view of the racing events, fly over Lake Taneycomo aboard Parakeet Pete's Waterfront Zipline.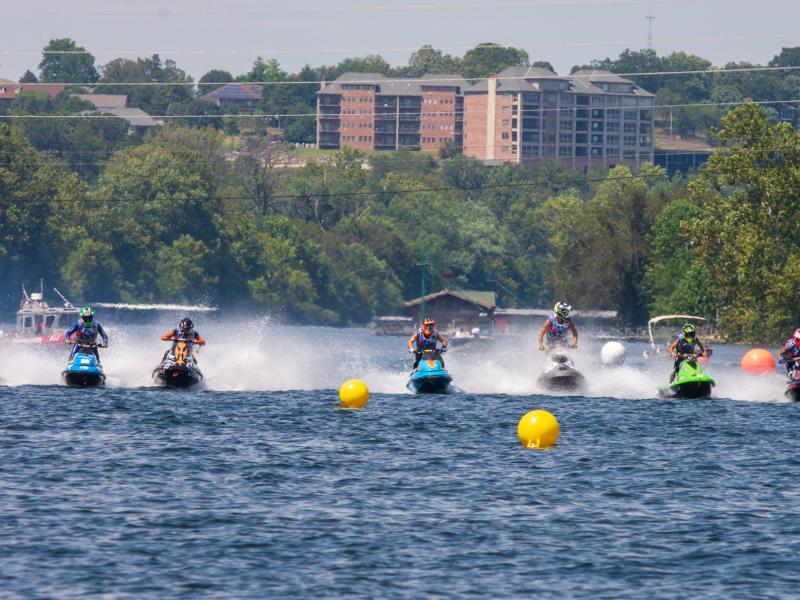 During the Powerboat Nationals event, you can see the Branson Landing's Fountain Show in a brand new way! At the top of every hour, pair your fire and fountain experience with the powerboat races happening directly behind the famous fountain show for an unforgettable scene. 
For even more sports activities, check here. 
Places Mentioned
Find Your Next Branson Adventure