Article
Plan a Romantic Getaway in Branson
It doesn't matter if the calendar says September or February, couples-only getaways are always in season in Branson. Whether you're celebrating an anniversary, honeymoon or just the fun of being together, Branson has great couples-friendly activities that will make your trip extra special.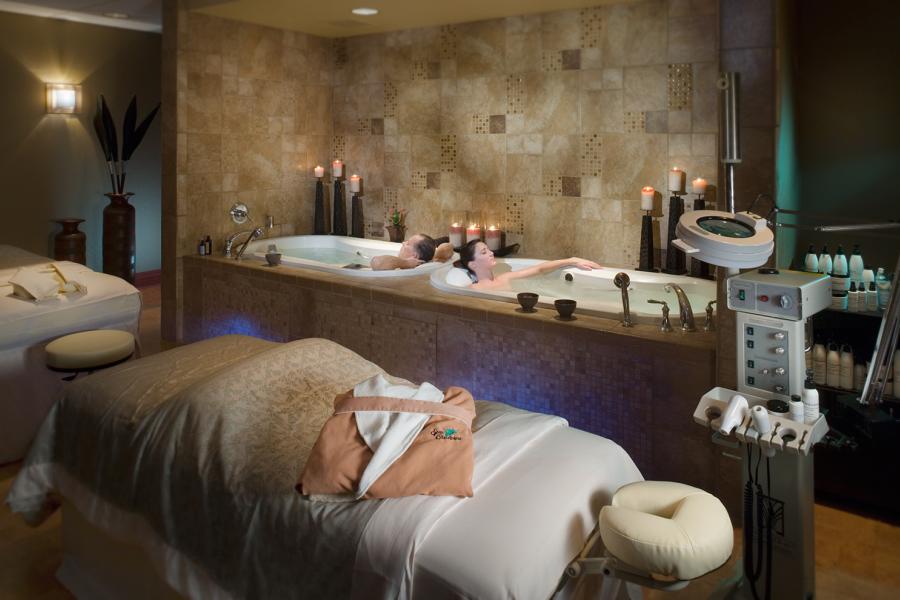 With exciting options that allow you and your significant other to get out and join the crowd to spots where you can steal away for quiet time, Branson makes perfect sense when it's time for just the two of you.
Choosing exactly what to see and do, of course, depends on your style, but there are several Branson attractions and experiences that should be high on your priority list.
Patio Dining at Branson Landing
Several of the Landing's restaurants offer fabulous views of Lake Taneycomo!
Cantina Laredo
Do you crave exciting and fresh tastes? Cantina Laredo serves up delicious meals and perfectly mixed drinks—all with great views of the Landing's fountain show.
Landshark Bar & Grill
Located in perfect sight of the Landing's fountain show, the Margaritaville extension, LandShark Bar & Grill, is a great place to enjoy your dinner with a view!
Couples Spa and Massage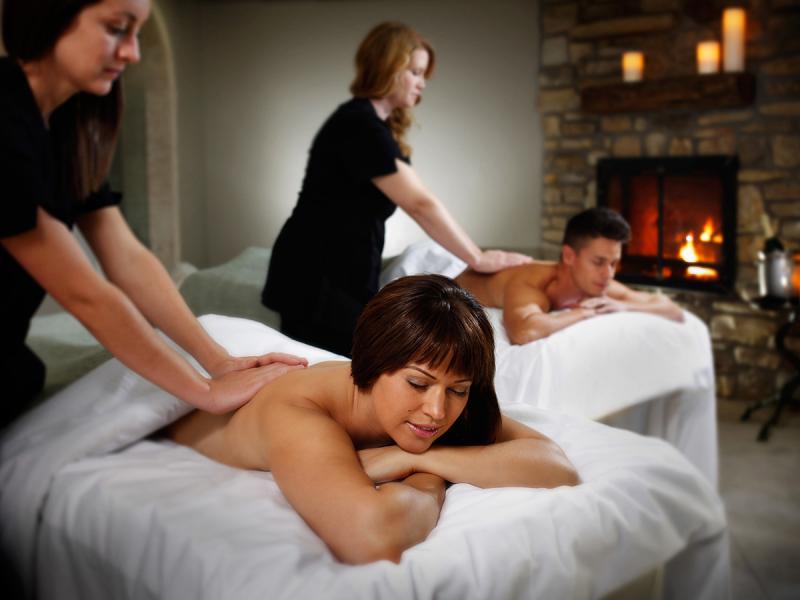 Spa Chateau
Stay at Chateau on the Lake or stop by for some pampering at Spa Chateau, where a candlelit suite is available for couples who enjoy shared massage time. Before or after your massage, take time to appreciate the stunning views of Table Rock Lake.
Cedar Creek Spa at Big Cedar Lodge
For a luxurious day of relaxation together, make reservations at Cedar Creek Spa, located at beautiful Big Cedar Lodge. After your massage and pampering treatments are over, spend some time in the underground grotto pool!
Wine Tasting
Do you prefer to fill your glass with a red or a white? Do some tasting or take a tour at wineries around Branson!
Bars and Nightlife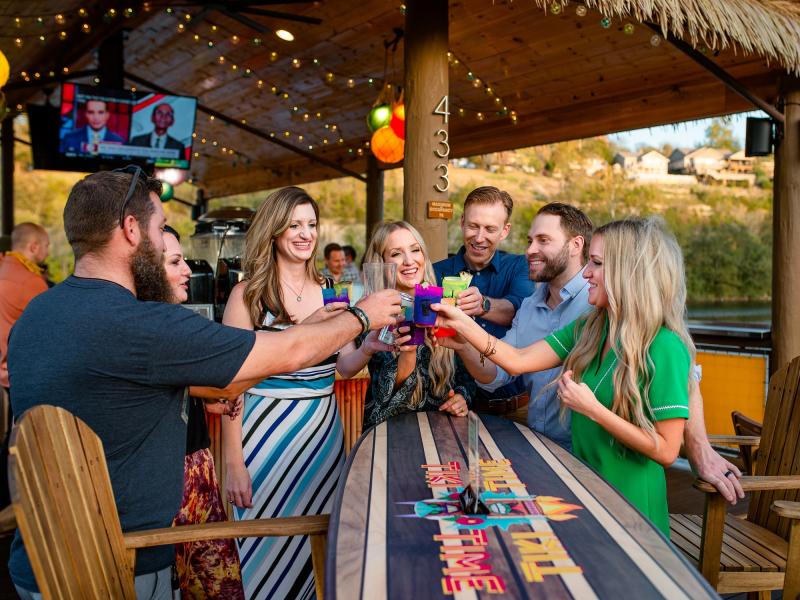 Bat Bar
One of the highlights of the Lost Canyon Cave and Nature Trail tour at Top of the Rock is a stop in the namesake cave, where the Bat Bar serves up drinks for tour-goers. Toast your significant other and then hop back in your golf cart to take in the stunning views that round out the tour.
Captain's Quarters
Head to Branson's only rooftop bar with stunning views of Table Rock Lake, Captain's Quarters at Nantucket! Many nights, you can enjoy live music or join in on karaoke, but if you're wanting a quieter and more relaxing scene, head to the outdoor patio space for the fresh lake air and jaw-dropping views.
Capone's Speakeasy
Slow things down at Capone's Speakeasy, located on the west side of the Branson Hotel in the downtown district! This unique bar and dinner lounge is modeled after prohibition-era speakeasys and features an environment like no other in the area. Close to downtown and the Branson Landing, you can be a part of the fun from the classically-styled bar indoors or from the serene outdoor patio seating.
Tiki Bar
For a fun and tropical experience, Tiki Bar at the Branson Landing is the place to be!
Relax at in Bed
The Branson area is home to several delightful lodging opportunities. Two-person tubs, flat-screen TVs, pools, spas, and a full breakfast waiting for you each morning. Find your perfect place to stay here.
Watch a Branson Show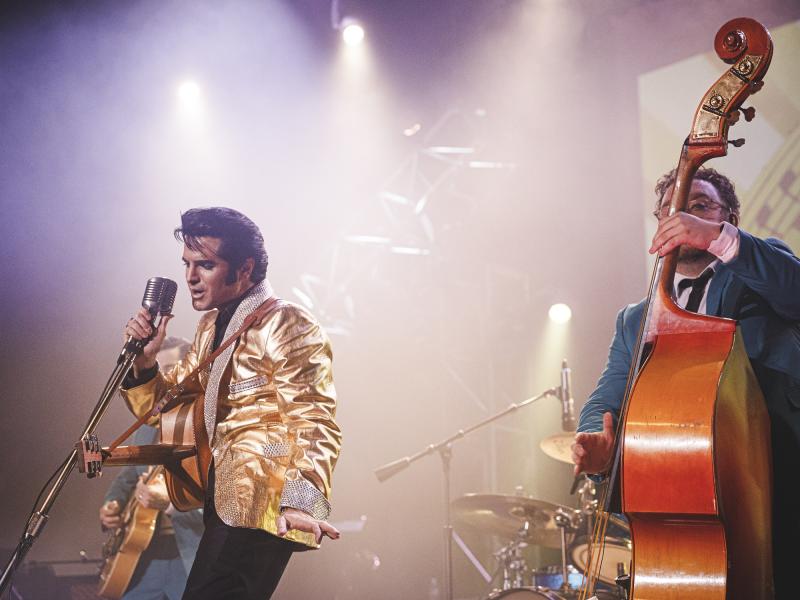 Close the night by taking in your favorite tunes at any one of our shows! In Branson, you will always find a variety of shows that fall in all genres: country, rock 'n' roll, tribute shows, gospel, and more. No trip to Branson would be complete without a live music show to lift your moods and smile together.
How you fill your couple's getaway in Branson is up to you, and with activities like these, you'll have an undoubtedly memorable time with your favorite travel companion. Remember to follow us on Facebook, Twitter and Instagram for the latest updates on all things Branson!
Places Mentioned
Find Your Next Branson Adventure
Trip Ideas
You May Also Like