Article
Explore Dogwood Canyon
Not every nature park offers a close-up of live elk, stunning trails, waterfalls, horseback riding, fishing, and a wedding venue, all in one beautiful outdoor setting!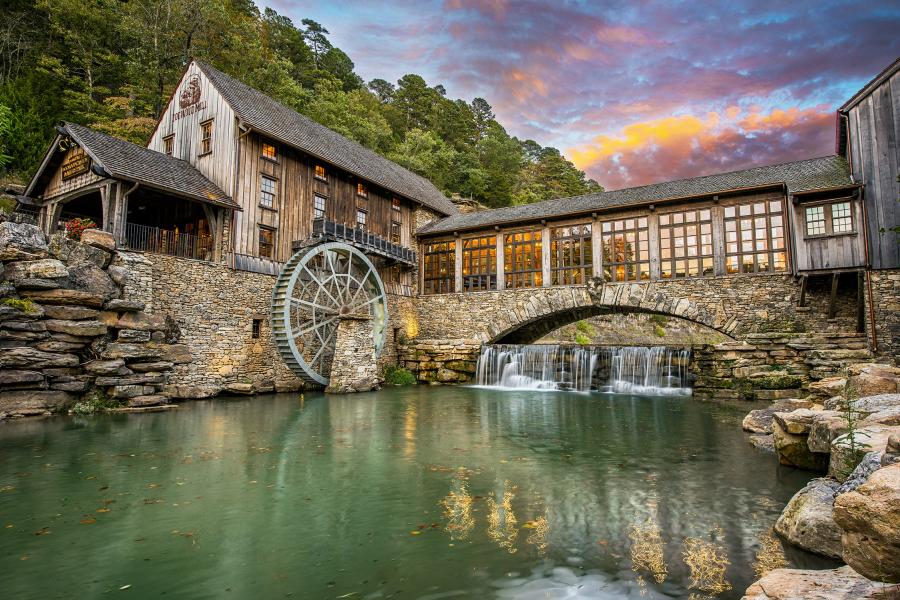 Welcome to Dogwood Canyon Nature Park
From wildlife encounters to serene walking trails, Dogwood Canyon Nature Park has an Ozarks adventure for everyone. Located about 30 miles southwest of downtown Branson on Highway 86 near Lampe, Missouri, Dogwood Canyon is a spectacular destination for outdoor lovers.
Hiking + Biking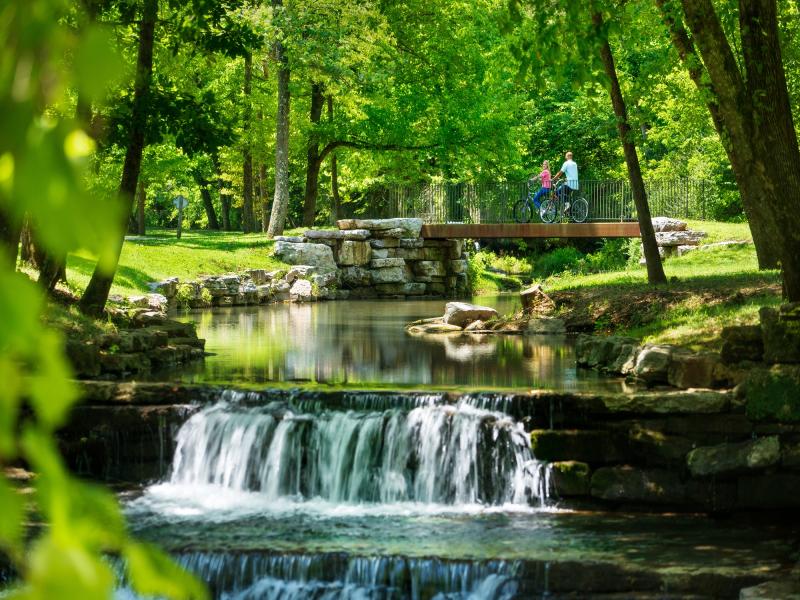 Dedicated to preserving its natural landscape and plant life, Dogwood Canyon has several trail-navigating options available to visitors for exploring the park's beauty first-hand. 
Biking is a popular option for visitors to Dogwood Canyon. Bring your own bike or rent a single-speed, coaster-brake bike in a variety of sizes (including kiddie carts) and explore miles of paved, gently sloping paths for a day of exercise. Bikes are available to rent in all sizes and for all ages, starting as low as $15. You'll maneuver your way to the well-known Glory Hole, a large turquoise pool teeming with fish you can feed. 
Prefer to get your exercise on foot? Several miles of paved trails are spread throughout the park for walkers.  
Ozarks Wildlife Encounters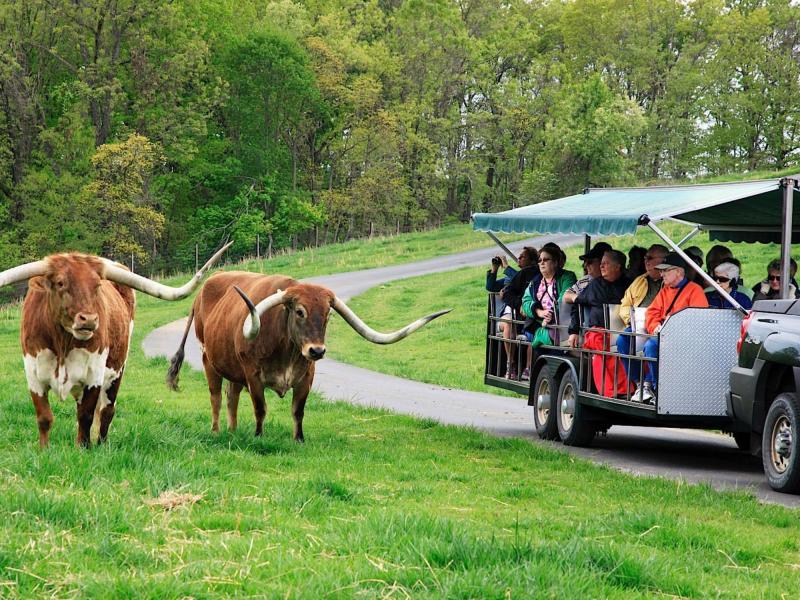 Several species can be spotted at Dogwood Canyon, including American bison, elk, whitetail deer and Texas longhorn. Daily open-air tram tours run through the park, which cross into Arkansas and Bison-Elk Country. Reservations are recommended, so be sure to book in advance online or upon arrival at the park for same-day tours. 
A Canyon Insider's Look 
For an insider's look at Dogwood Canyon, check out private Jeep tours offered for individuals or small groups up to three people. You'll ride with a knowledgeable guide, learn about the area's natural geography and make at least 25 creek crossings. This tour enters right through the heart of the canyon. Availability is limited, so it's ideal to make a reservation well in advance.
Horseback Riding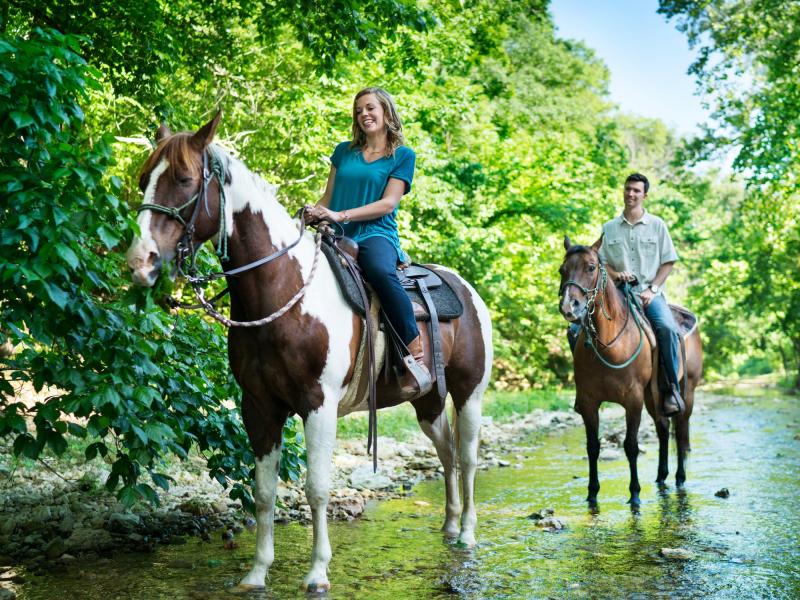 Get ready to experience the beauty of Dogwood Canyon on a unique horseback journey! You'll tag along on horseback as experienced wranglers guide you on a leisurely ride, exploring ridges, hollows, old logging roads and other scenic views. They offer a one-hour ride and a longer lunch ride.
Trout Fishing
With the streams stocked with ample rainbow trout, fishing is a popular activity at Dogwood Canyon. No need to bring a pole - tackle and rental rods are available. It's likely you'll go home with a fish story! Visitors are allowed to fish on park grounds, catch and release or catch and keep fishing. Enjoy a day of fishing with one of their professional guides or venture off on your own. This activity can only be reserved in person in the General Store at Dogwood Canyon.
Wedding Venue With a View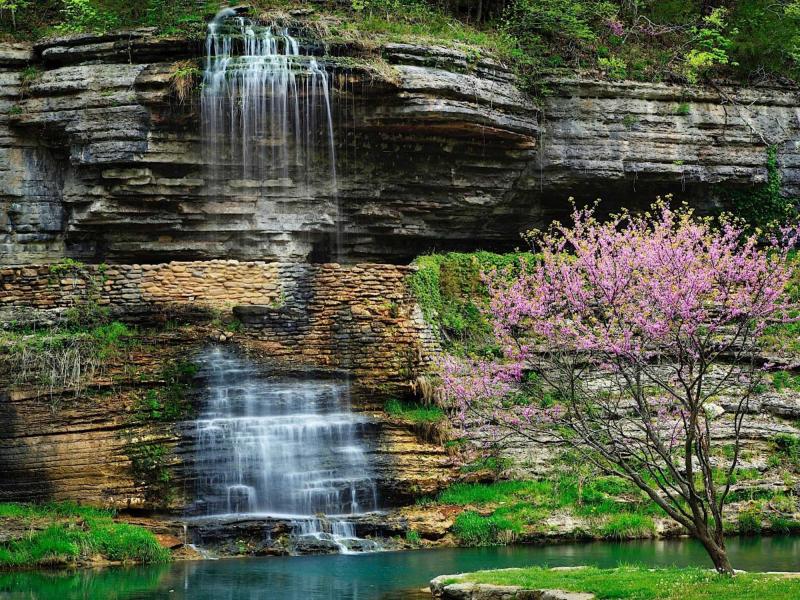 Cascading waterfalls make the perfect backdrop for weddings and other events at Dogwood Canyon's Hope Wilderness Chapel. The chapel was designed to replicate churches of the 1800s. A full-time wedding coordinator is available to help plan ceremonies and receptions, from chuckwagon-themed celebrations to upscale banquets. 
Other venue areas on-site for weddings, corporate events and holiday parties include the Hope Wilderness Chapel patio and the Canyon Grill Restaurant. 
Canyon Dining 
Grab a bite to eat at the park's Canyon Grill Restaurant, a rustic and refined setting built by Indian Creek. Signature burgers, sandwiches, salads and barbeque are all on the menu. The Smoked Trout Cake BLT is a park specialty, and the Dogwood Triple Chocolate Cake is a required dessert.
To start planning your next Branson outdoors adventure, visit here.