Article
Road Trip Itinerary: St. Louis to Branson
Just a few hours down the road following parts of the iconic Route 66, St. Louis dwellers have been long-time fans of Branson road trips, and with good reason! We've pulled together a list of the best stops along the way to ensure you make the most of your trek including great food, historic attractions and more. Let's check it out!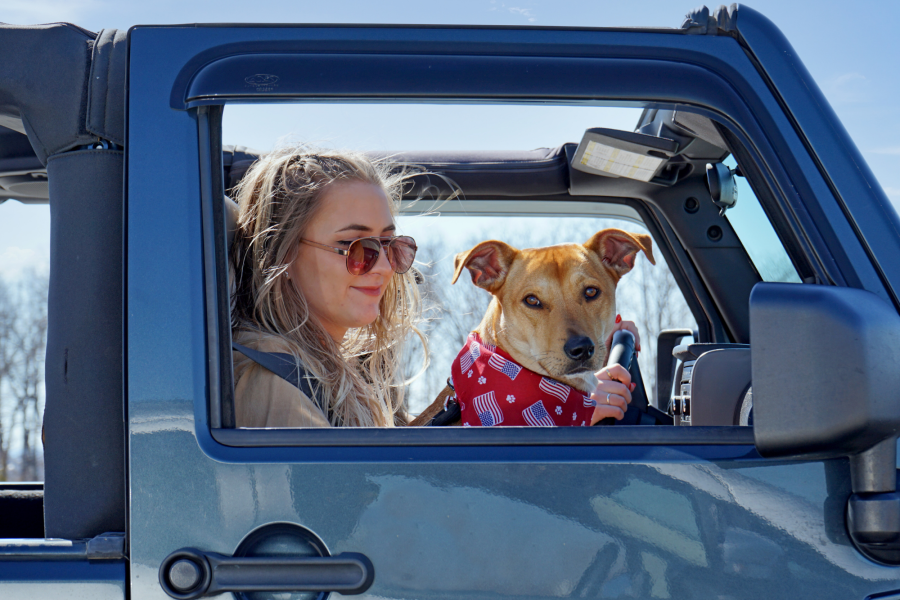 1. St. Louis Kolaches, 5936 Southwest Ave, St. Louis, MO 63139
9:30 AM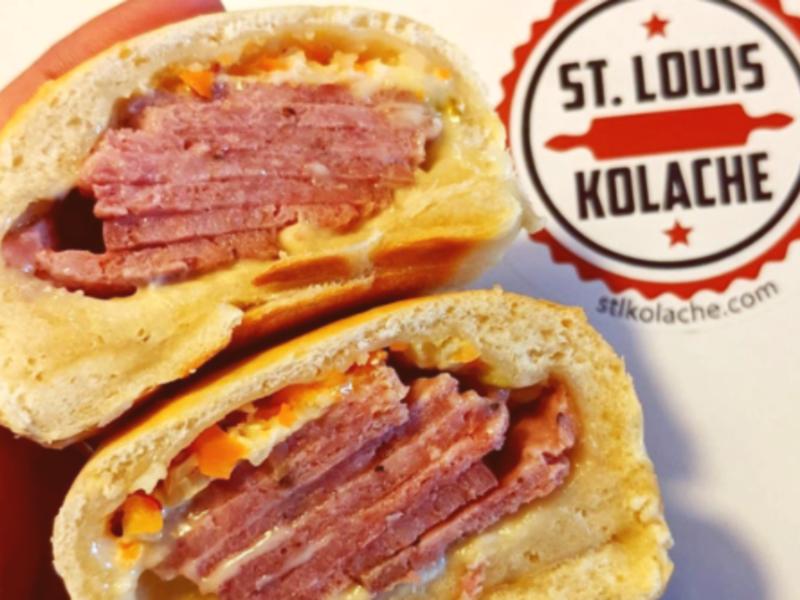 For the perfect grab n' go breakfast, look no further than St. Louis Kolache. With four locations in the St. Louis area, you'll have plenty of places to stop and select from one of nine savory breakfast flavors or any of the delicious sweet options. Pick and choose your favorites or grab a dozen for the road! 
What is a Kolache? Originally "kolach", these yeast dough pastries are hollowed out and filled with various ingredients. They started out having only sweet fillings, mainly fruits, but Texans took them to another level by adding savory options with meats and cheeses. Now, kolaches are a fan favorite and St. Louis Kolaches doesn't disappoint with their flavor options!
2. St. James Winery, 540 State Rte B, St James, MO 65559
11:00 AM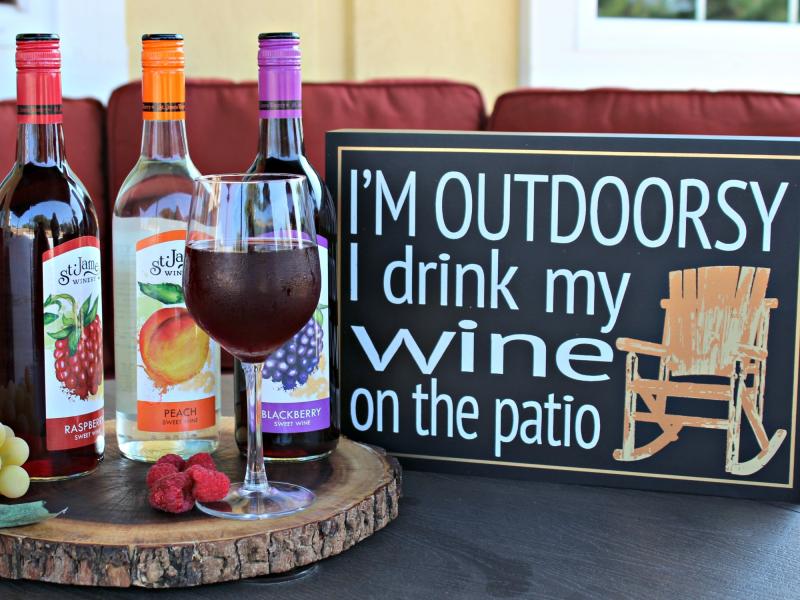 This family-owned winery is the largest one in Missouri and has won numerous awards for it's sweet to dry options made from grapes grown in the Ozark Highlands wine country. With ample seating, beautiful gardens, fire pits and a unique gift shop, St. James Winery is one fun road trip stop you don't want to miss. Though a sampling isn't suitable while en route, you can grab a sample of their sparking juices and pick up a bottle of your favorite wine to enjoy later.
3. Dowd's Catfish & BBQ, 1760 W Elm St, Lebanon, MO 65536
12:30 PM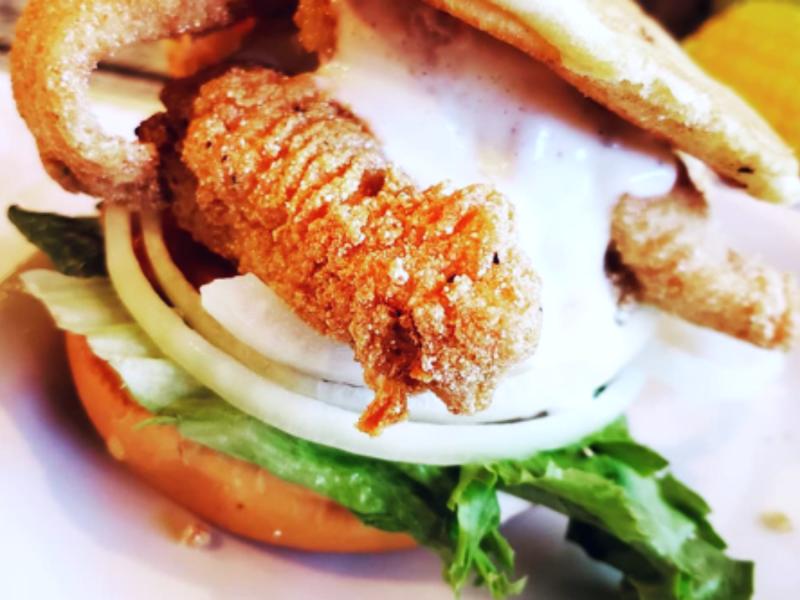 Home of some of the most mouth-watering, award-winning catfish, Dowd's Catfish & BBQ in Lebanon, MO is the perfect stop for a truly delicious lunch. Just off of historic Route 66, Dowd's is a southern bayou themed restaurant serving up southern fried catfish, BBQ, burgers and more. Be sure to fill up here as your dinner plans will be a little late. Don't worry - it's worth the wait! 
4. Bennett Spring State Park, 26250 Highway 64A, Lebanon, MO 65536
1:30 PM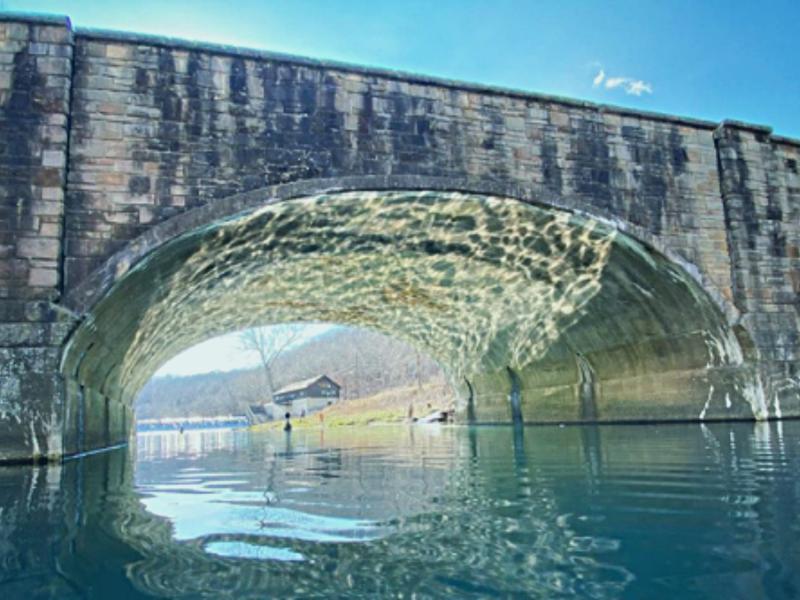 Once you're full from lunch, you might want to take a short stroll before hitting the road again. One of the most scenic spots along the route, Bennett Spring State Park is one of Missouri's oldest state parks boasting more than 100 million gallons of clear, cool water gushing from the spring each day! The spring is stocked with rainbow trout daily and draws anglers from all over to fish it's peaceful and pristine waters. It also makes a great backdrop for some road trip selfies- #OneMileAtATime!
5. Smallin Civil War Cave, 3575 N Smallin Rd, Ozark, MO 65721
3:00 PM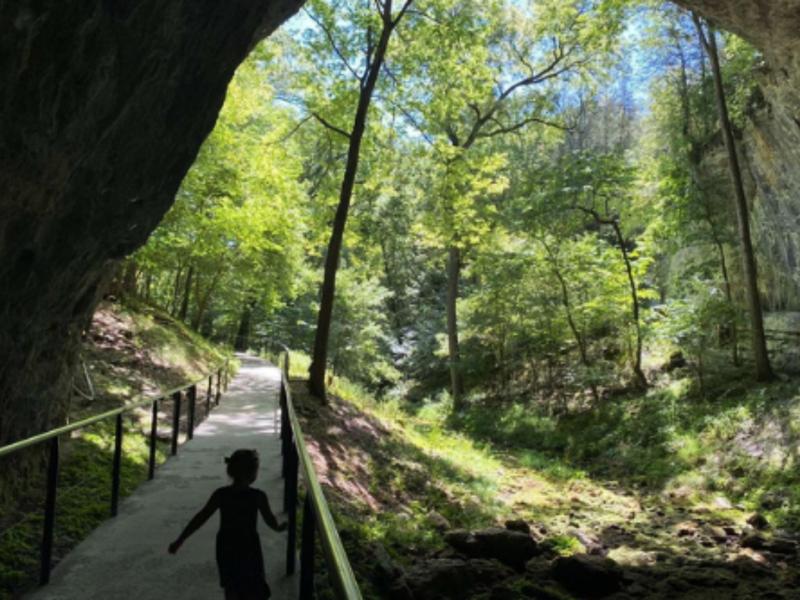 One of the area's oldest points of interest is Smallin Civil War Cave. Dating back to 1861, this natural cave was used to shelter soldiers during the Civil War. Rich in history as well as rustic, Missouri beauty, Smallin Civil War Cave guided 1-hour walking tour is a great way to experience the culture and history of the area while on your way to Branson. 
6. Check- In to Your Vacation Rental, Branson, MO
5:00 PM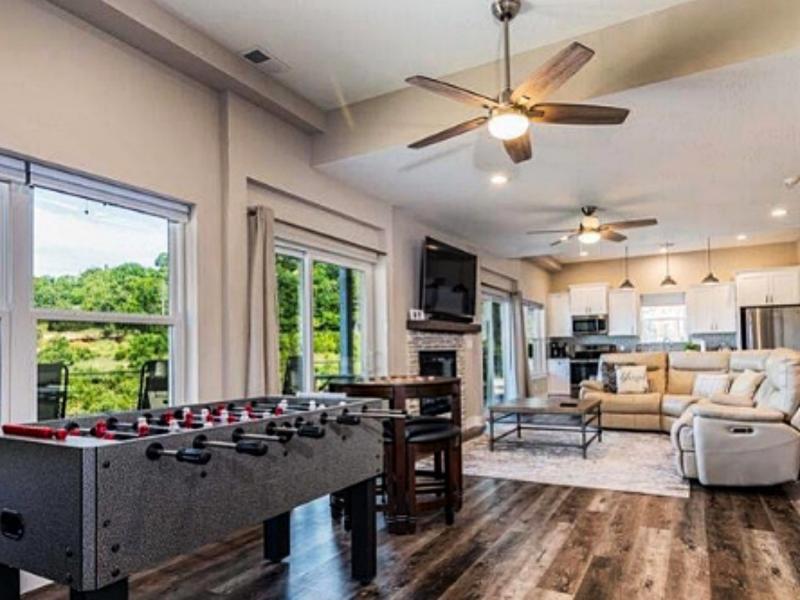 With beautiful vacation rental properties like those at Amazing Branson Rentals, you can feel at ease. Choose from 2-6 bedroom rentals all complete with amenities meant to bring you the comforts of home in a vacation setting. Beautiful views and backdrops, balconies, activities, and close proximities to the entertainment district of Branson. You can find accommodations that best fit your needs here.
7. Dolly Parton's Dinner Show Attraction, 1525 W 76 Country Blvd, Branson, MO 65616
7:30 Arrival, 8:00 PM Showtime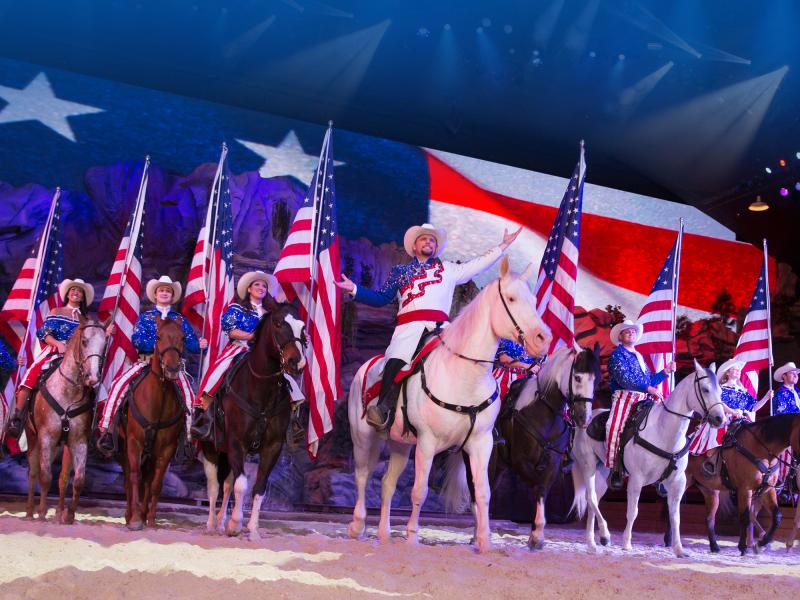 Dubbed as "Branson's Most Fun Place to Eat," Dolly Parton's Stampede is one dinner show you don't want to miss. From the moment you arrive, you'll be transported into a southern, whimsical, 1860's estate, complete with horses, southern belles and cowboys! As you enter the sweeping arena to be seated, you'll be greeted by the incredibly hospitable waitstaff. The show is packed with stunning horsemanship, trick riding, singing, dancing and a little friendly competition! Be sure to come hungry - this southern feast has been named some of the best food in Branson and they won't short you on portions! 
8. Branson Ferris Wheel, 3345 W 76 Country Blvd, Branson, MO 65616
10:30 PM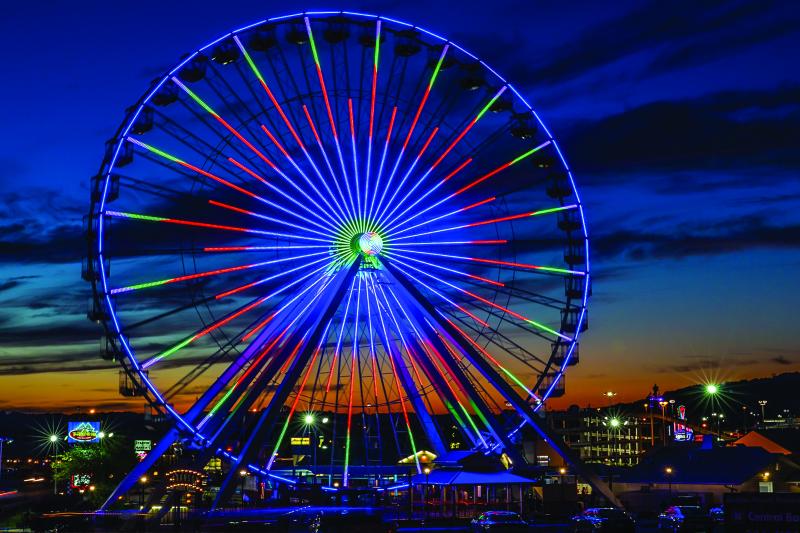 After you've oohed and awed and filled your bellies at the Stampede, it's time to end the night on a high note- literally! The Branson skyline is beautiful at night and it's crown jewel is the iconic Branson Ferris Wheel. Take to the skies for a breathtaking, bird's-eye-view of Branson at night. Located directly in the heart of the Entertainment District, The Branson Ferris Wheel is situated at Track 4, directly next door to Andy's Frozen Custard. This offers you go-karts, custard and the amazing Electrify light show on the Ferris Wheel to end your first day in Branson in style. 
Looking for more things to do on your trip to Branson? See all Branson has to explore!
Places Mentioned
Find Your Next Branson Adventure