Article
Taking the Grandkids to Branson
When you're ready to graduate from "normal" grandparents to "cool" grandparents, it's time to take the grandkids to Branson!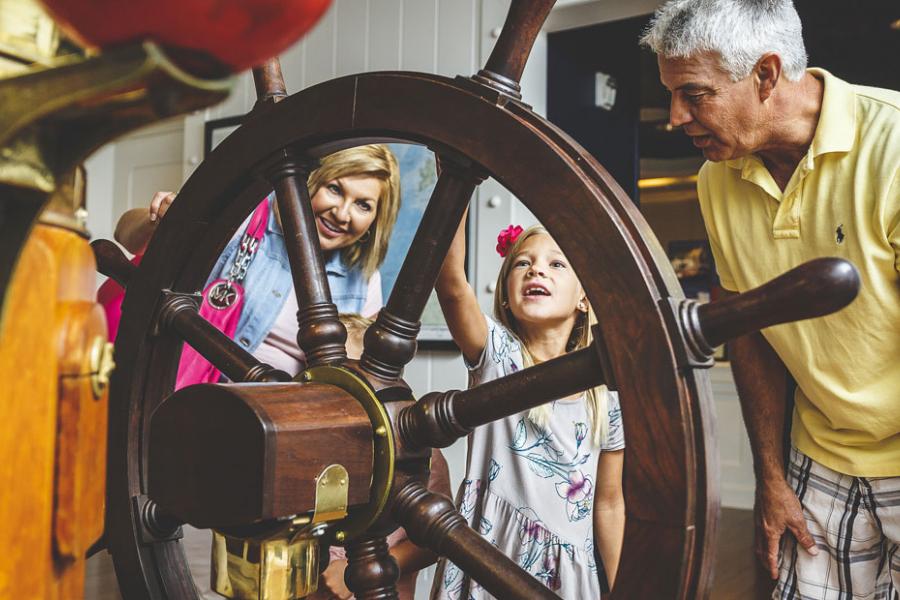 Bringing the grandkids to Branson is the perfect way to create lasting memories you will each treasure forever. No matter their age, all will find things they love to do in Branson. 
Where to Stay in Branson with Grandkids
When it comes to where to stay in Branson with your grandkids, our wide array of resorts is hard to top. Each resort has convenient access to the best parts of the city and offers almost endless on-site amenities to guests.
Stay in the heart of Branson's Entertainment District at Grand Country Resort, where you can easily stay and play or go and do. For a scenic outdoor enthusiast environment, head to Big Cedar Lodge, where both indoor and outdoor on-property fun abound. Silver Dollar City and Table Rock Lake, two of Branson's most famous excursions, are just steps away from many of our top-rated lakefront resorts.  
Where to Eat in Branson with Grandkids
As a family-friendly and family-focused destination, it's easy to find a great place to eat with your grandkids in Branson. When choosing somewhere to eat, it is just as essential to consider the dessert options as it is the main dishes! We've compiled a list of the top Branson restaurants for kids for your reference. 
Looking for second dessert? Based on the season, grab some tasty fudge, a delicious ice cream treat or some toasty hot chocolate to top off the perfect day. 
What to Do in Branson with Grandkids 
The question is not "what is there to do in Branson with grandkids," but rather "what do we have time to do?" The opportunities for timeless fun are endless in Branson, no matter how long you are here or how many times you have visited. 
Branson was originally put on the map for our abundance of quality, wholesome live shows, and that famous industry is still thriving today. From over 150 live shows in the city, we've provided the top live shows for kids. 
Family fun attractions are another huge draw for Branson. Visitors love our interactive museums like Titanic Museum Attraction and WonderWorks. You can also be sure that Silver Dollar City, Branson's 1880s style theme park with thrilling rides, seasonal festivals, tasty treats and master craftsmen, is just as incredible as everyone says. Many of our family-fun parks like Shepherd of the Hills Adventure Park, The Track Family Fun Parks and Bigfoot Fun Park, provide a safe place for the grandkids to play at their own pace while the grandparents snap pictures from a distance. 
Outdoor adventures can also be a top memory maker in the Ozark Mountains. Take the grandkids on a walk, hike or bike ride. Or rent a boat and enjoy a day on one of Branson's three pristine lakes. 
Don't forget about shopping! Find your favorite memorabilia and novelty items in Historic Downtown Branson or at The Grand Village Shops. For steals of deals on name-brand items, head to Tanger Outlets or Branson Landing. 
Bringing your grandkids to Branson during our two month long (Nov-Dec) Christmas season? Check out our bucket list for Christmas in Branson with kids. 
Places Mentioned
Find Your Next Branson Adventure