Whether it's outdoor fun like zipline rides or attractions like the Hollywood Wax Museum, kids of all ages have reasons to smile during a Branson vacation.

The same goes for Branson's amazing lineup of live shows. From huge stage productions and astonishing acrobats to talented singers and amazing animals, shows in Branson are so much fun! Here are a few shows to consider when bringing the kids to Branson: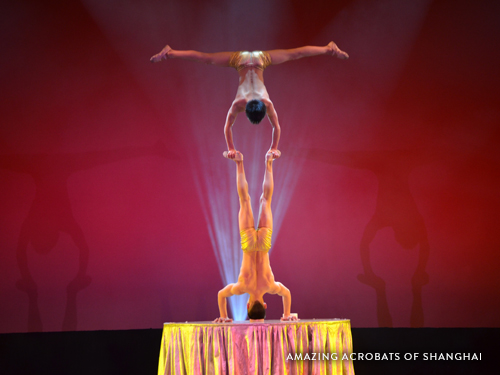 From gravity-defying balancing acts to foot juggling, the mystifying aerial acrobatics performed on this stage showcases astonishing feats of human strength that will leave audiences of all ages wowed! This enchanting journey through the unbelievable art of acrobatics is enjoyed at the Grand Shanghai Theatre.

Found at one of Branson's most popular family destinations, Grand Country, the Amazing Pets show features four-legged stars, including dogs and trained house cats, with smile-worthy stage skills. This 10 a.m. morning show is a great way to start any day in Branson.
This live show is an event to behold. Horses, special effects, and stirring music served alongside a four-course feast using only your – hands, no utensils – is any kid's dream come true. Before and after the show, enjoy a tour of the stables and don't miss the juggling skills on display during the opening act in the Carriage Room.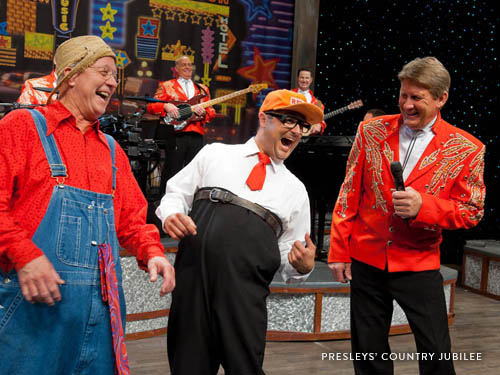 What better way to entertain kids than with Branson's First Family of Entertainment! Four generations of entertainment come together at the Presleys' Country Jubilee Theatre with a one-of-a-kind mix of country, gospel, bluegrass and hilarious comedy!
This is just a sampling of the family-friendly shows kids love when they visit Branson. View all Branson shows here.