Article
Kayaking in Branson
If your calendar is clear for the first time in weeks, the sun is shining and you're ready to get outdoors, it's time to go kayaking in Branson.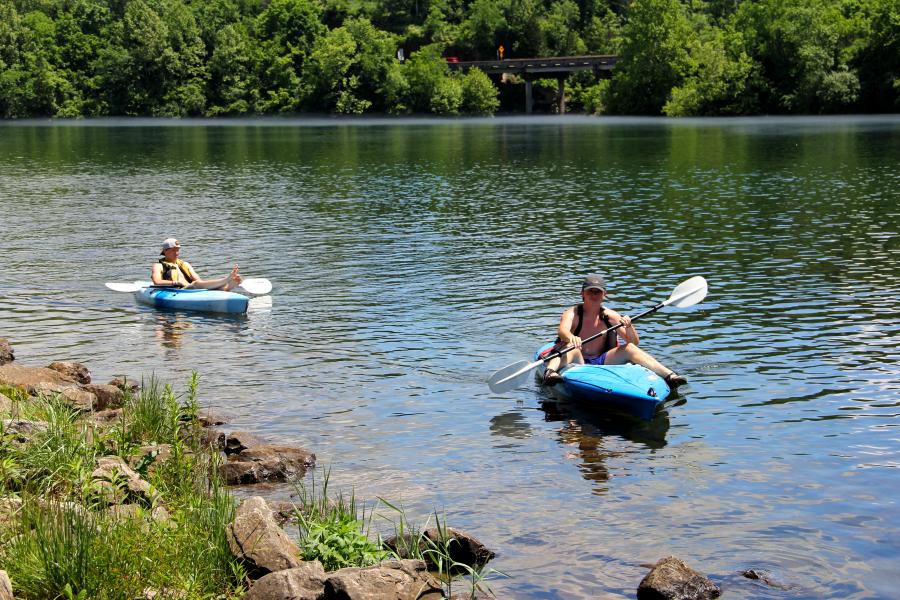 Kayaking is one of the best options for getting up-close-and-personal with the Ozarks that surround Branson. 
Kayak Branson
If you don't have a kayak of your own but are interested in giving it a try while in Branson, rentals are available at Kayak Branson. They offer multiple trips on Lake Taneycomo and Table Rock Lake. With its gentle flowing waters, Branson's Lake Taneycomo gives kayakers an opportunity to relax and let the current take care of some of the work. On Table Rock Lake, the calm, smooth waters also make for easy paddling. Without the current, it's easier to maintain a steady position while fishing, taking pictures or simply enjoying the beautiful surroundings.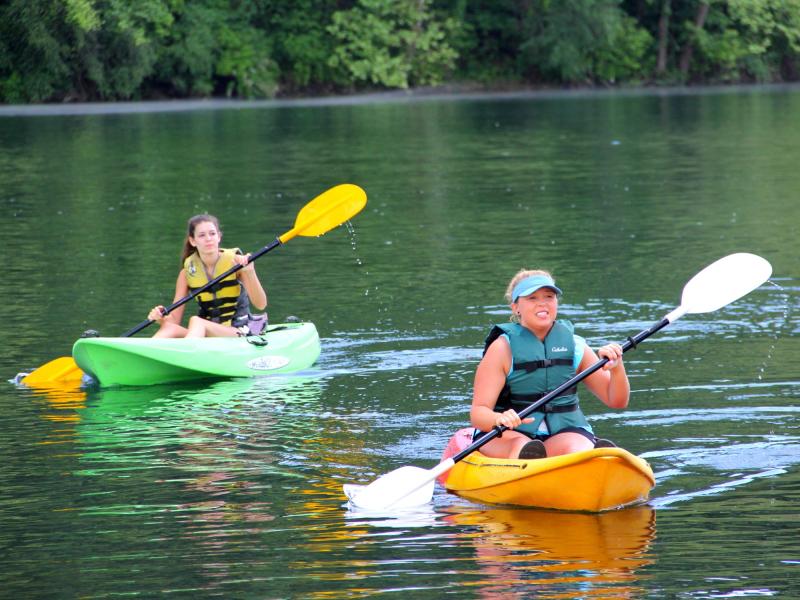 White River Kayaking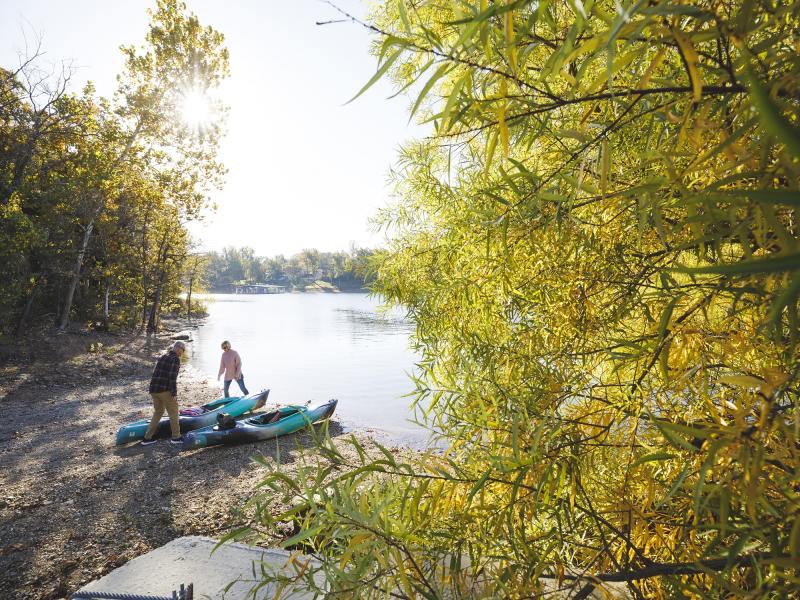 White River Kayaking serves Taneycomo and Table Rock, plus Bull Shoals Lake, and offers standard, tandem and fishing kayaks. White River has different routes on all three lakes and provides shuttle services for renters or visitors who travel with their own canoes. At White River, you also may choose to simply kayak around the Branson Landing area and its nearby creeks.
A Message from a Traveler...
Jim M. lives in the St. Louis area but is a frequent visitor to Branson's waterways. He says kayaking and kayak fishing are key reasons why he travels to the area several times a year.
"Kayak fishing is kind of 'outdoor cool' right now," says Jim, who points out he was into kayak fishing before it was in vogue (he laughs at the notion that he, like Barbara Mandrell, was country when country wasn't cool). 
Jim was asked why he makes the four-hour drive to kayak and fish when his home in St. Louis is closer to several popular waterways. His response was full of praise for Branson's water options:
"I fish a number of Missouri's waterways," he says, "but the quality of fishing in Branson, with Taneycomo and Table Rock, are hard to beat."
Jim says fishing from a kayak has a couple of advantages over canoes and row boats.
"Kayaks traditionally have less surface area above the waterline than a canoe or row boat, so they are easier to manage (if there's) wind," he says. "Another reason a majority of people use kayaks is they tend to be quieter through the  water than a row boat, canoe and definitely something with a gas-powered engine."
Whether you're interested in fishing, a quiet outing that allows you to enjoy the area's beautiful natural surroundings, or trying something new, kayaking in Branson is for you. 
Find more fun activities in the outdoors section of the site.