List
6 Spots to Watch a Chiefs Game in Branson
It's game day! You and your group are looking for a fun, lively, accommodating place to relax and watch the Chiefs play while accompanied by good food and even better drinks. Search no longer, because here are 6 game day hot-spots around Branson to add to your playbook.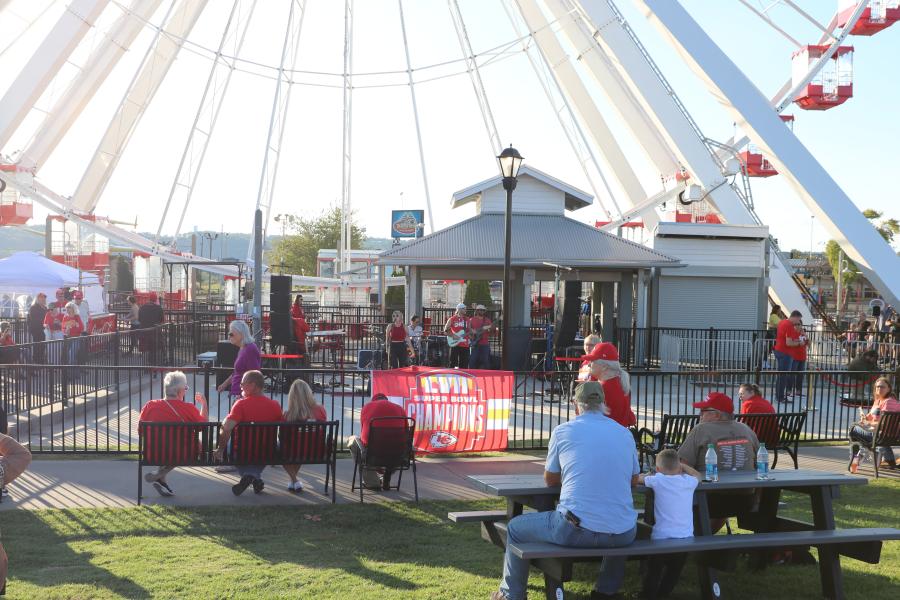 While Branson is home to a variety of pubs, bars, and distilleries, we've created a quick list with some of our favorites to help you choose the best viewing spot for game day!
1. Thirsty's Cocktail Bar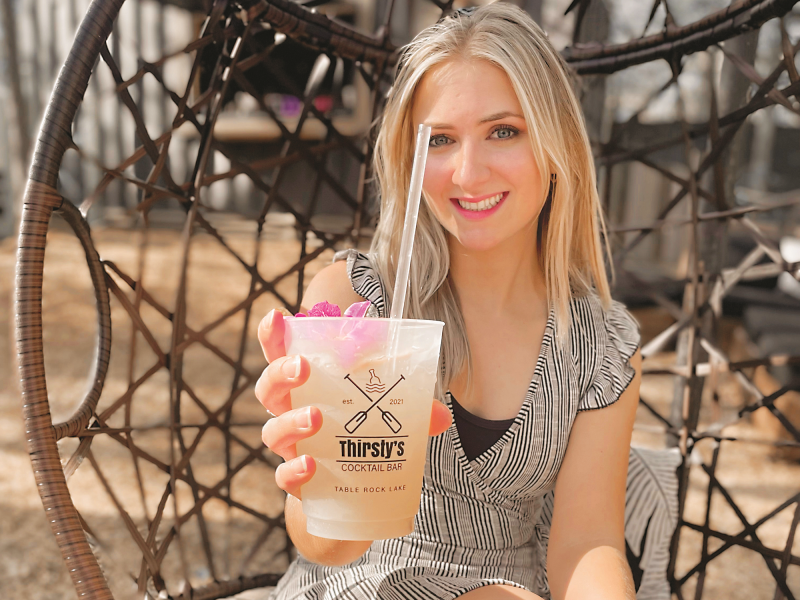 Thirsty's Cocktail Bar is a full-service bar that specializes in delicious, handcrafted cocktails with a blended assortment of tasty table bites. Lounge in their outdoor seating area where you can enjoy the game while sipping on one of their amazing drink specials or taking a bite from their Gameday Menu! Want to hear the best part? Everyone gets their choice of free chips & salsa, breadsticks, or cinnamon bread, and those 21+ gets a free shot for every Chiefs touchdown!
2. Saint City's Sports Bar & Grill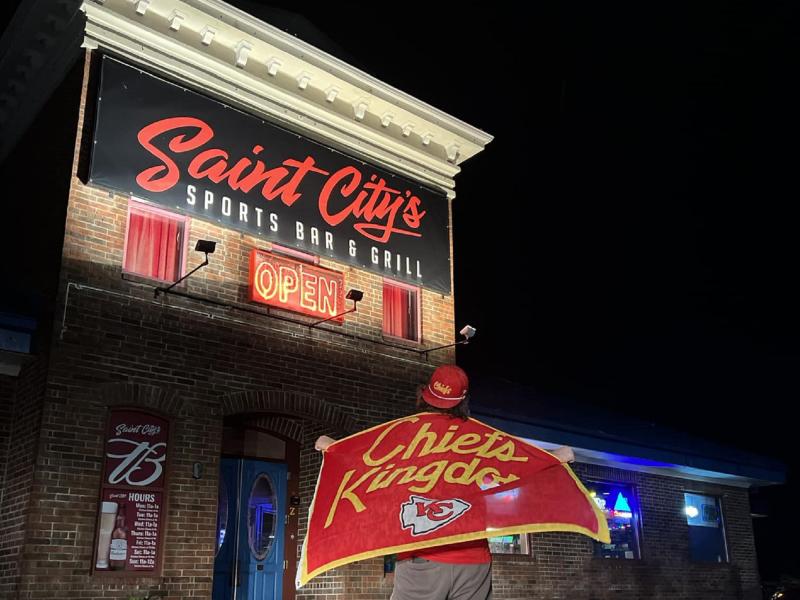 For a casual night of cheering on the Chiefs, go to Saint City's Sports Bar & Grill, a place known for it's welcoming atmosphere and courteous staff. Enjoy a game of pool, darts, or skee ball with your friends and family while you ask your bartender for another. 
3. Andy B's Bowl Social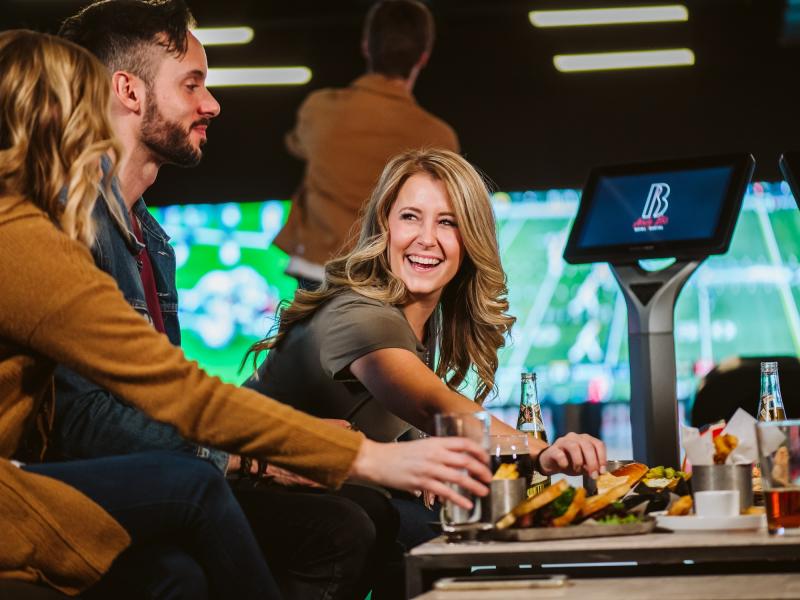 Andy B's Bowl Social has several activities for you and your group to do while watching the big game. When you're not picking at some delicious American fare or viewing the full-bar menu, try a round of bowling, play some arcade games, or make your own win at a table top game. When the Chiefs make that winning touchdown, celebrate by beating an escape room or stepping into the world of virtual reality.
4. Bricktown Brewery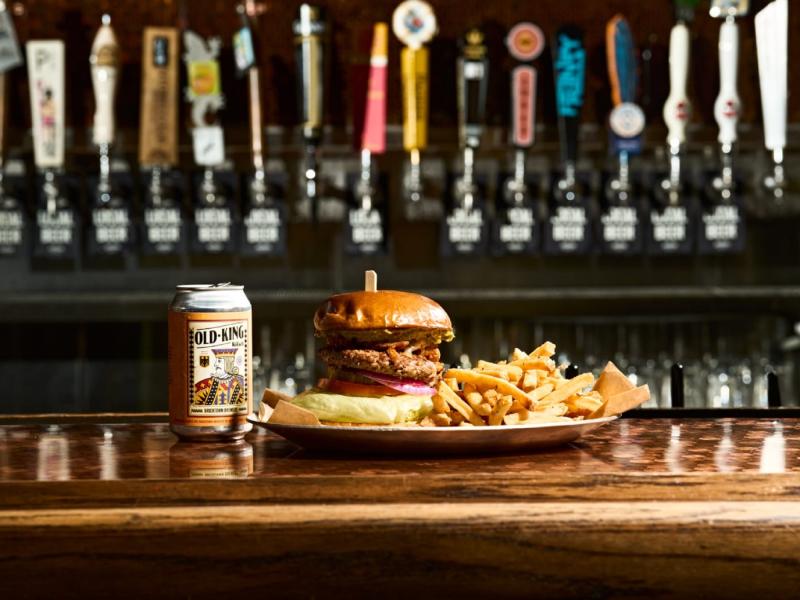 Located on the Branson Landing, Bricktown Brewery makes it easy to shop until the game starts or to do a little victory shopping afterwards. Save some cash by ordering a shareable plate for your group, or try one of their mouth-watering burgers, hand-crafted sandwiches, specialty pizzas, or seafood plates and prepare to be amazed!
5. Waxy O'Shea's Irish Pub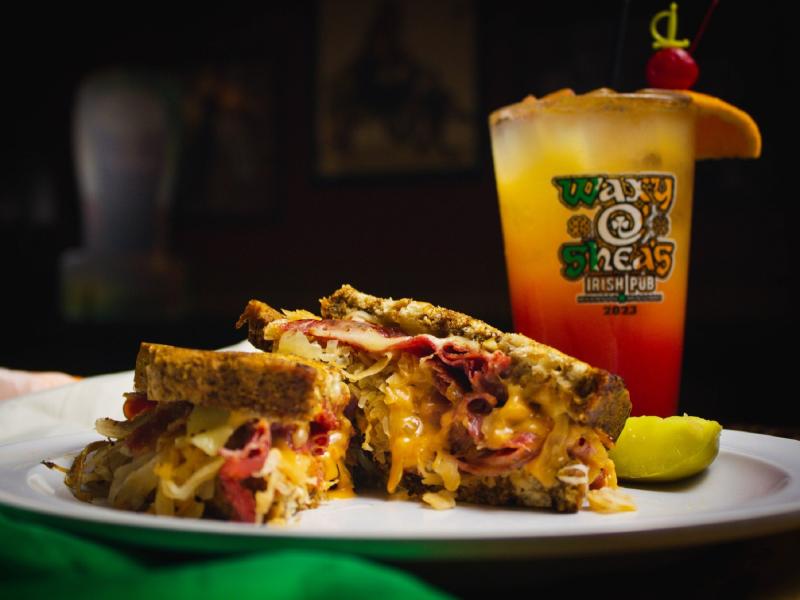 You can't deny the liveliness of an authentic Irish pub, but when located at the Branson Landing, you know you're in for a fun-filled time. Watch the game at Waxy O'Shea's Irish Pub, a staple in the community, as they serve up traditional Irish cuisine with a modern twist. Enjoy a pub-classic, such as Shepherd's Pie or Scotch Eggs, and explore the rest of their cultural food & beverages at this must-stop Branson destination.
6. Tall Tales & Grill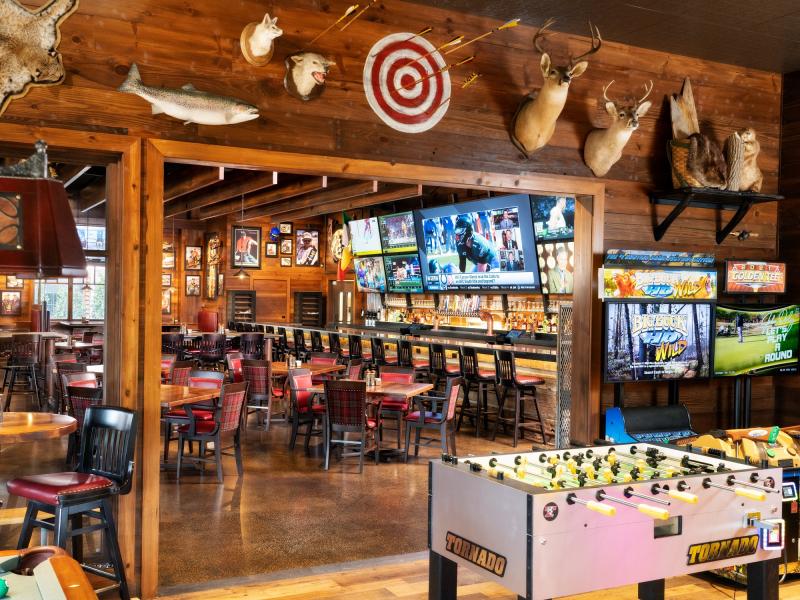 Johnny Morris' Tall Tales Bar & Grill located just outside of Branson is a full-service restaurant that offers games, a delicious menu, a golf simulator, and multiple large-screen TV's to make your game day special!