List
7 Adrenaline-Pumping Attractions in Branson
Branson is home to the best live shows and outdoor activities in the Midwest, but did you know it's also a favorite spot among thrill-seekers and daredevils?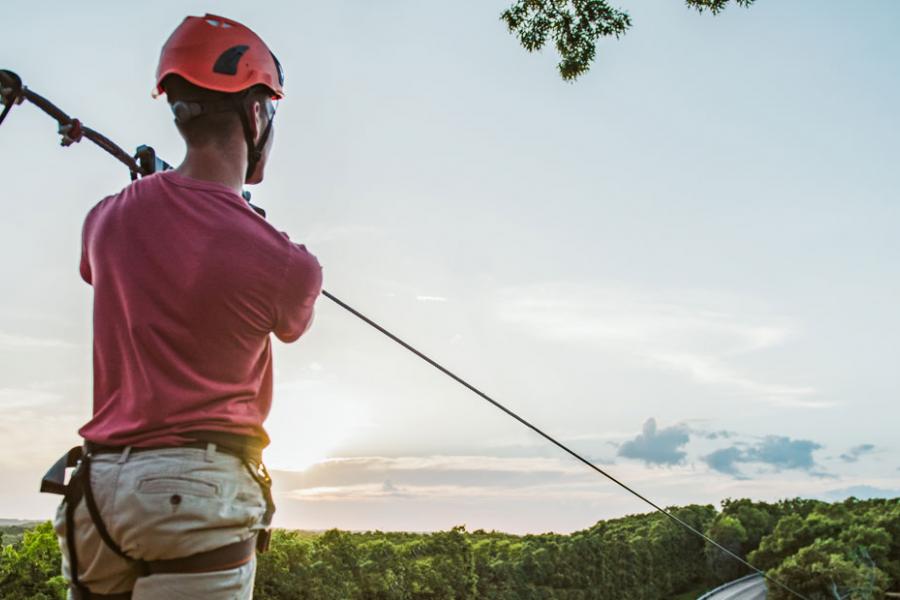 From exhilarating free falls to award-winning rollercoasters, real adventure begins at an attraction in Branson. This guide will take you from zero to 60!
Silver Dollar City's Time Traveler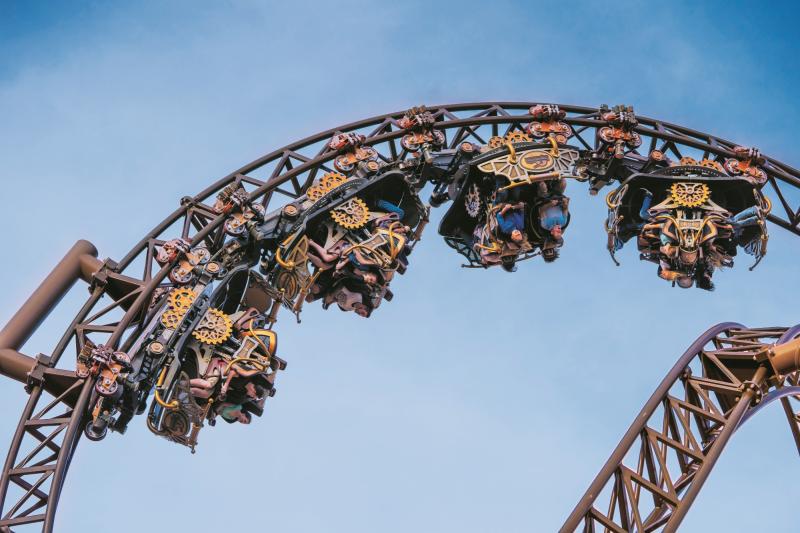 Time Traveler, Silver Dollar City's largest coaster, begins with a ten-story, 90-degree drop launch and jumps from zero to 47 miles per hour in just three seconds. While traveling through the dive loop, vertical loop and zero-gravity roll, riders spin right-side up and upside down. This thrilling coaster will be a favorite for any adrenaline seeker!
Branson Skycoaster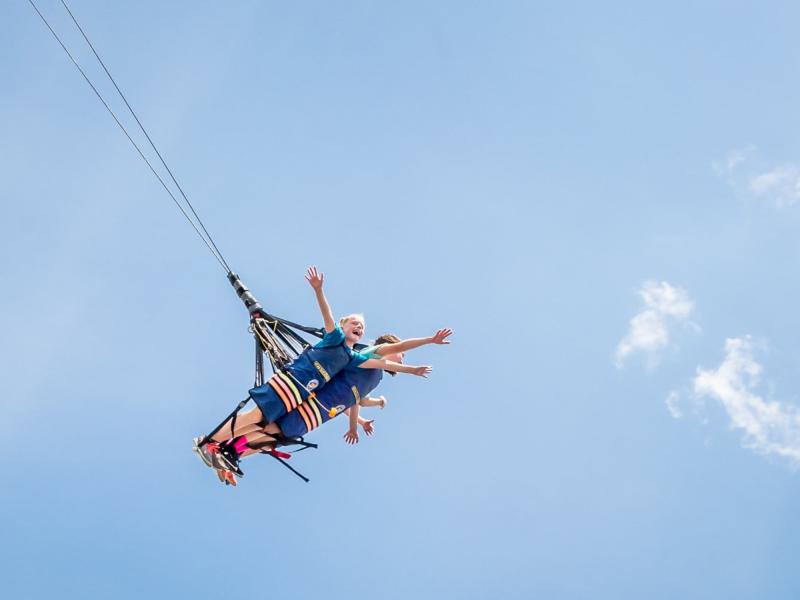 Located on W 76 Country Blvd. is a 100 ft. tall super swing that you and up to two other people can do together! Described as a cross between skydiving and hang-gliding, the Skycoaster will send you will soaring through the air at 70mph once you let go of the cord attached to your harness. What a rush! 
The Branson Skycraper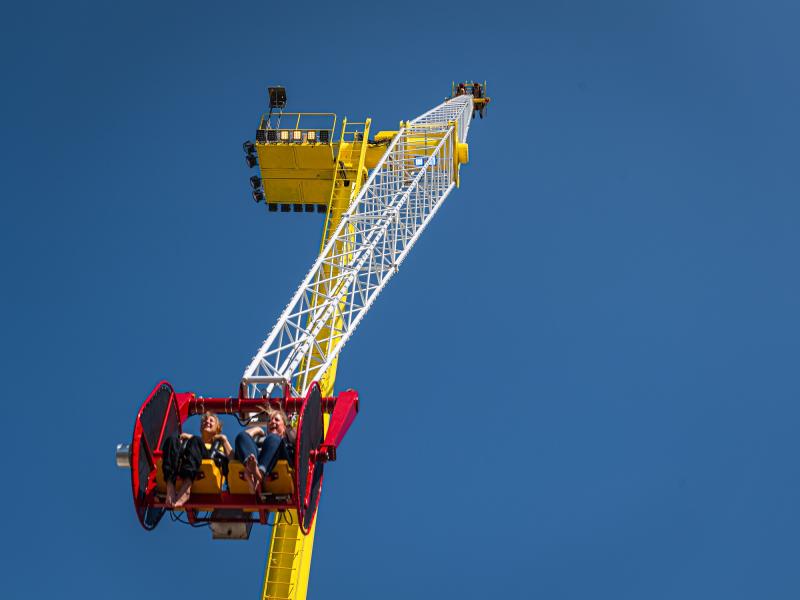 Prepare for a G-force effect as you are extended through the air on two vertical windmill-like propeller arms, which extend 170 feet at their maximum height and spin up to 60 miles per hour during the ride. Skyscraper riders will experience up to four G's, similar to what a pilot feels when flying a fighter jet! Halfway through the ride, you can expect a pause at the top to take in an amazing aerial view of Branson's entertainment district and the surrounding Ozarks hills. With its extensive LED light display, it gets even cooler at night!
Kapau Plummet At White Water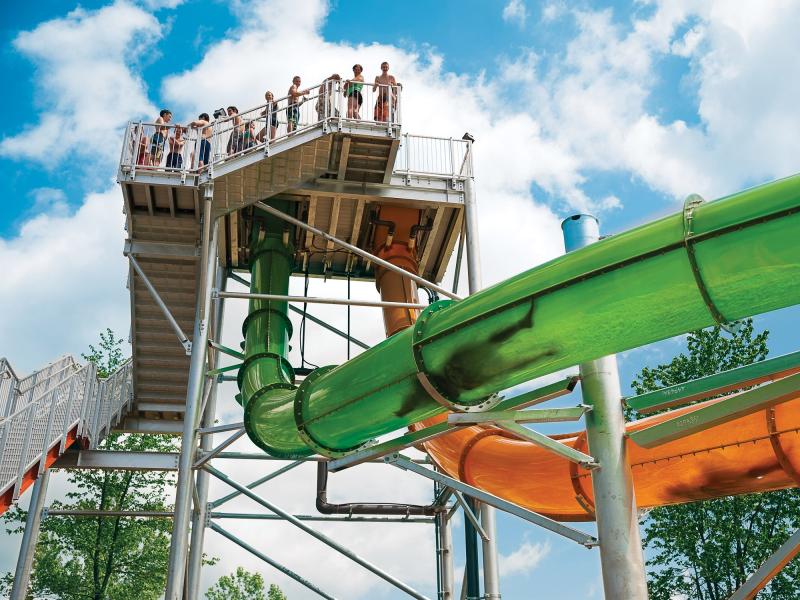 It's the kind of liquid adrenaline rush only found at White Water! LA Times, NBC and the "Today Show" all agree and voted KaPau Plummet a must-ride water slide when it opened in 2014. This extreme adventure begins 40 feet above the ground at the start of a 245-foot waterslide. Just as doubt begins to set in, the floor drops, and down an exhilarating, 26-feet-per-second free fall you go until the final splash landing.
Shepherd Of The Hills Vigilante Extreme Ziprider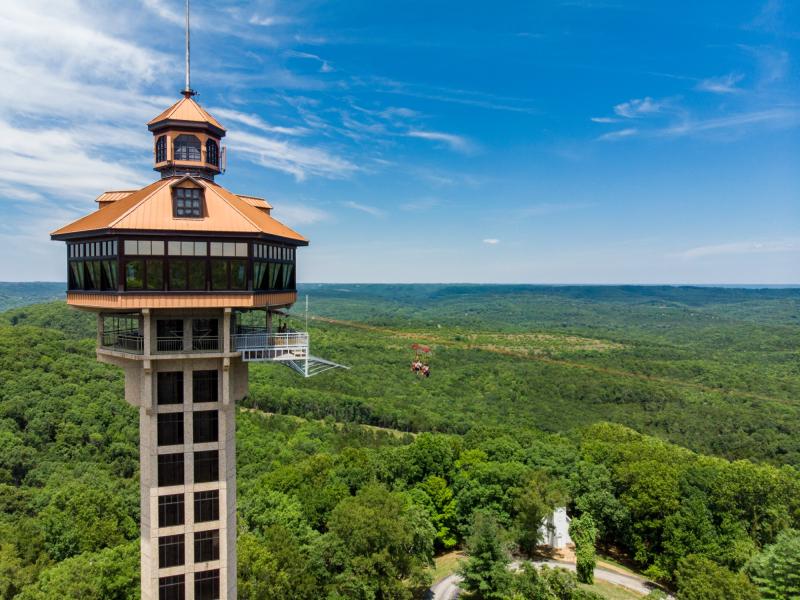 On the Vigilante Extreme Ziprider, you will launch from the 170-foot-tall Inspiration Tower and reach 50 miles per hour during a 0.5 mile ride. You will also catch an unmatched view of Branson and the Ozark Mountains before and during your flight. Historic Shepherd of the Hills features many more thrilling elements across the Homestead like the Adventure Park, Zipline Canopy Tour and ATV Adventures.
Runaway Mountain Coaster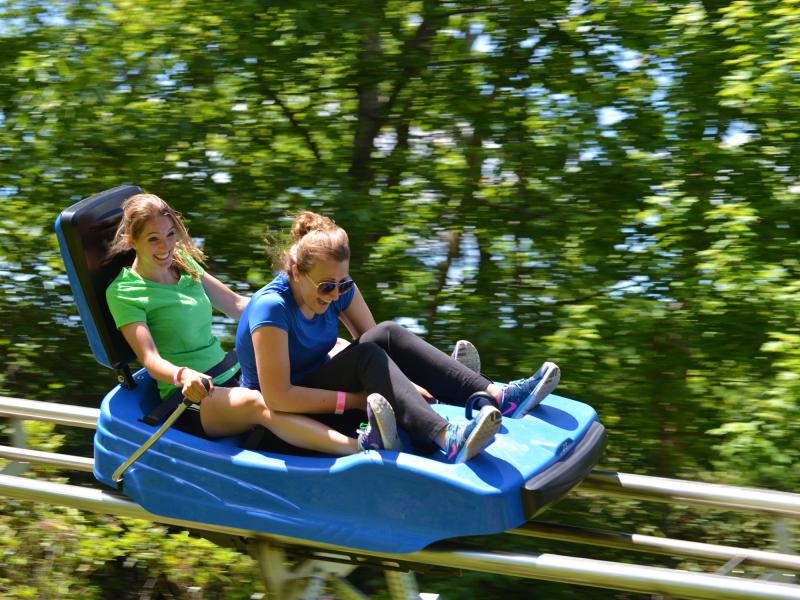 The Runaway Mountain Coaster at Branson Mountain Adventure Park takes the advantage of Branson's natural terrain to give adrenalin junkies a run for their money. This Coaster allows every rider to go at their own pace by being seated in individual carts with breaks. You can either sit back and enjoy the beautiful scenery or you can fly down the winding ridge for a thrilling experience.
Bigfoot Gravity Bomb
This 200 ft. free-fall ride with a wonderful view of Branson will send you and seven other riders plummeting to the ground. What makes this ride even more daring? Riders are only secured with a belt over your lap. The more riders, the faster you drop, so gather your friends at the Bigfoot Action Tower and take a risk on the Gravity Bomb!
Looking for other amazing attractions in Branson? Click Here to see more!
Places Mentioned
Find Your Next Branson Adventure