Article
The 6 Best Dinner Shows in Branson
In Branson, you don't have to choose between entertaining shows and delicious home-style cuisine. Enjoy the best of both worlds with tickets to one of our fun dinner shows!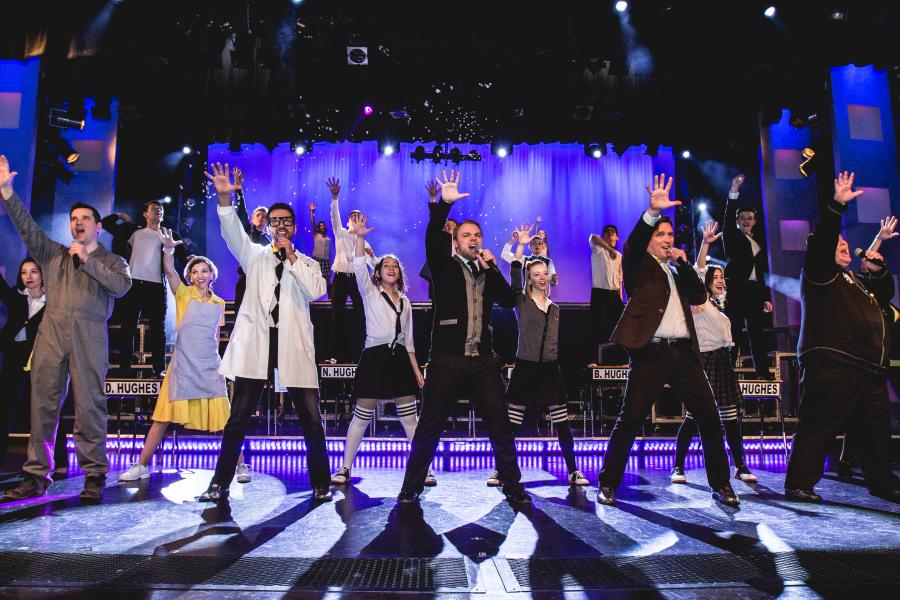 From horseback riding stunts and murder mysteries to killer beats and a trip on a riverboat, you won't want to miss these popular dinner show favorites.
Dolly Parton's Stampede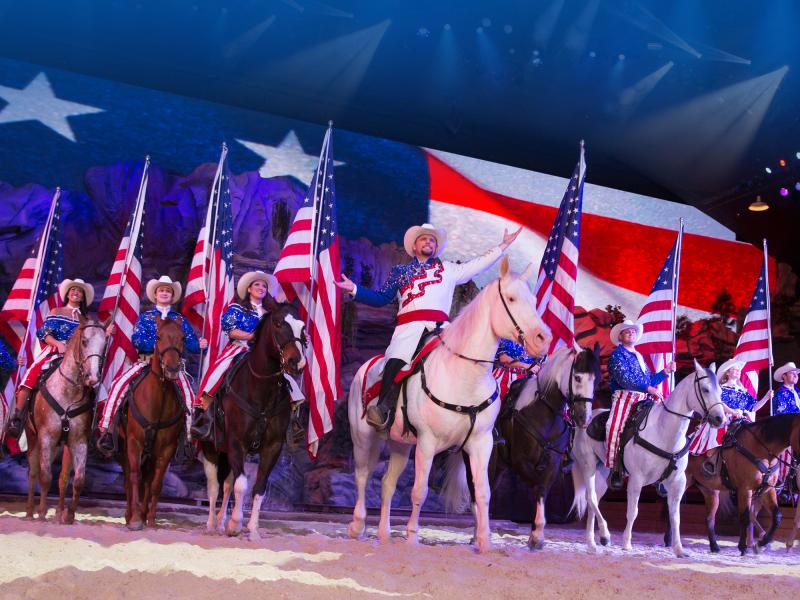 Enjoy a dinner show like no other. Dolly Parton's Stampede features horse stunts like leaping through a ring of fire, paired with entertaining wagon races, pig races and special effects — all in a 35,000 square foot arena. Enjoy a four-course meal with an individual rotisserie chicken, hickory smoked pork loin, creamy vegetable soup, baked potato, corn on the cob, biscuits and an apple turnover. Vegetarian options are also available. All meals must be eaten with your hands (much to the delight of kids and the young-at-heart). During the Christmas season (November – December), enjoy a holiday spectacular featuring a live nativity scene, elves, dancing toys and more.
Hughes Brothers Country Dinner Show
Hughes Brothers Country Dinner Show starring the popular Hughes Brothers revisits over 25 years of fan favorites during this fast paced show. From classic country to country western with a little bit of Broadway, patriotic tunes, glorious gospel, and a lot of fun, the Hughes Brothers - Marty, Jason, Ryan, and Andy - deliver rich harmonies and some fancy toe-tapping' fun! Every show includes a meal consisting delicious pulled pork, real country beans, sides, and beverages!
Whodunnit Hoedown Murder Mystery Dinner Show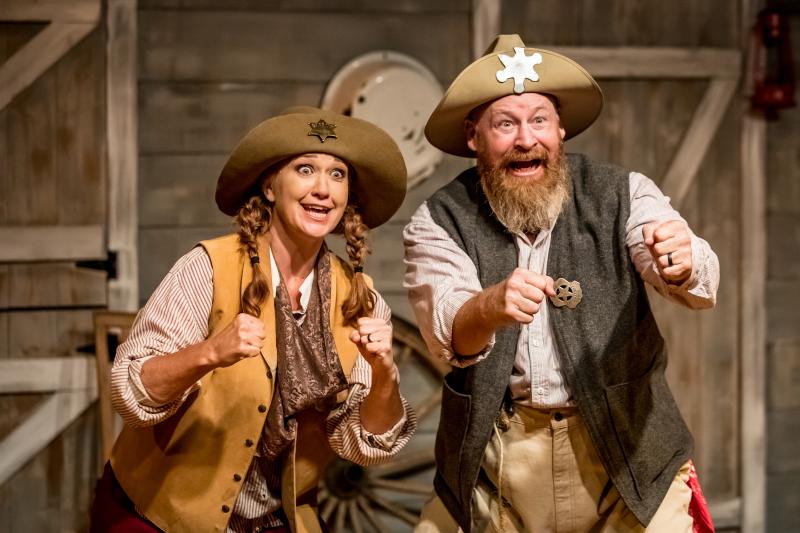 Shepherd of the Hills is offering a brand new murder mystery show to Branson visitors. Prepare to laugh and marvel as you crack the case of this thrilling performance. For dinner, enjoy a bacon-wrapped pork chop, herb-roasted chicken, grilled corn on the cob, fresh cherry pie cobbler and more!    
Showboat Branson Belle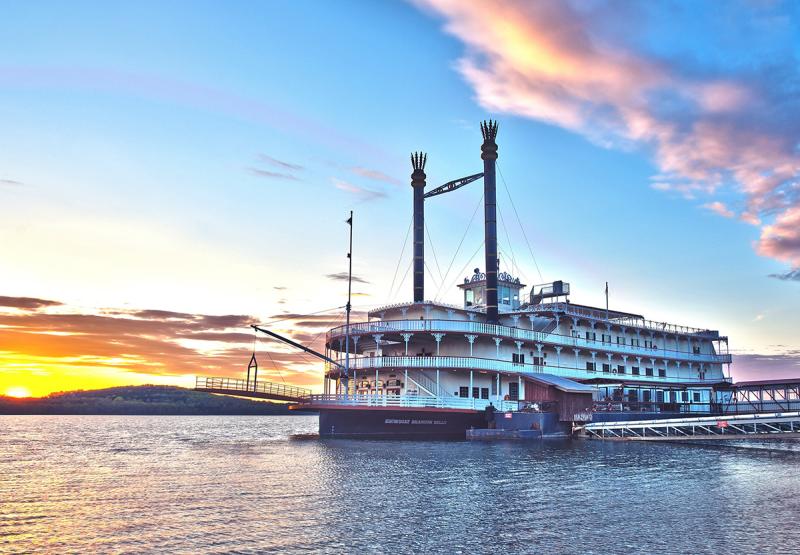 Experience a three-course meal with beautiful views and fun entertainment — all onboard a nineteenth-century-style riverboat. The Branson Belle takes you on a two-hour journey across Table Rock Lake for lunch or dinner. They offer a wide variety of delicious, hearty meals for guests based off the package purchased. While dining, you'll be treated to a variety show featuring music, magic, dancing, comedy and more. If you're looking for something extra, try The Paddle Wheel Club Room, a private dining experience with stunning lake views, a tour of the boat and exclusive priority seating on the balcony after your meal. Vegetarian options available on request.
Escape Reality - Magic & Illusions 
Coming straight from MGM Grand Casino in Las Vegas, Garry & Janine Carson are sure to amaze. Indulge in a three-course meal before the awe-inspiring show begins. Escape your Reality with their mystifying magic and illusion are paired with endless laughs, engaging audience participation and wholesome family fun. 
Branson Murder Mystery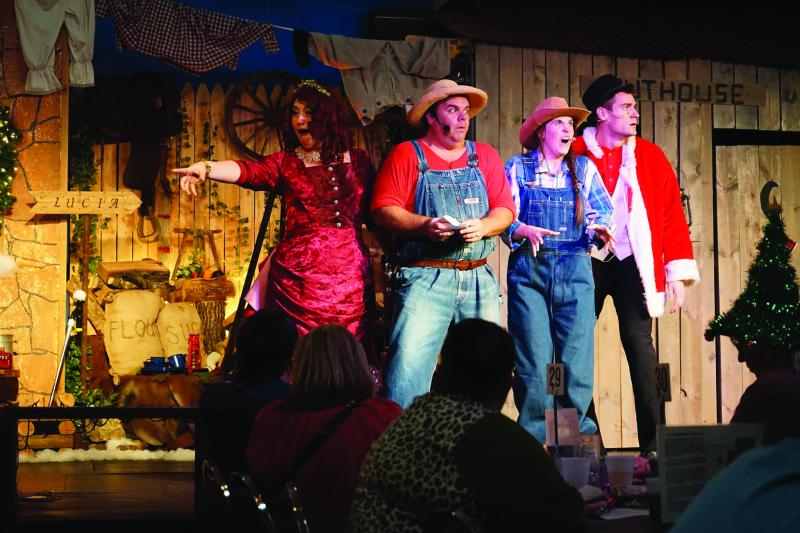 This live dinner show performance will satisfy your appetite while making you laugh out loud. You will feel like a part of the plot as you walk through this intriguing murder mystery.  
Check out more of Branson's unbeatable live shows here. 
Places Mentioned
Find Your Next Branson Adventure