Article
Back-To-School Weekend Getaway in Branson
It's almost that time of year again … time for a new school year. Before the kids pack their backpacks, there's still time to squeeze in a weekend getaway to Branson for one last summer hurrah.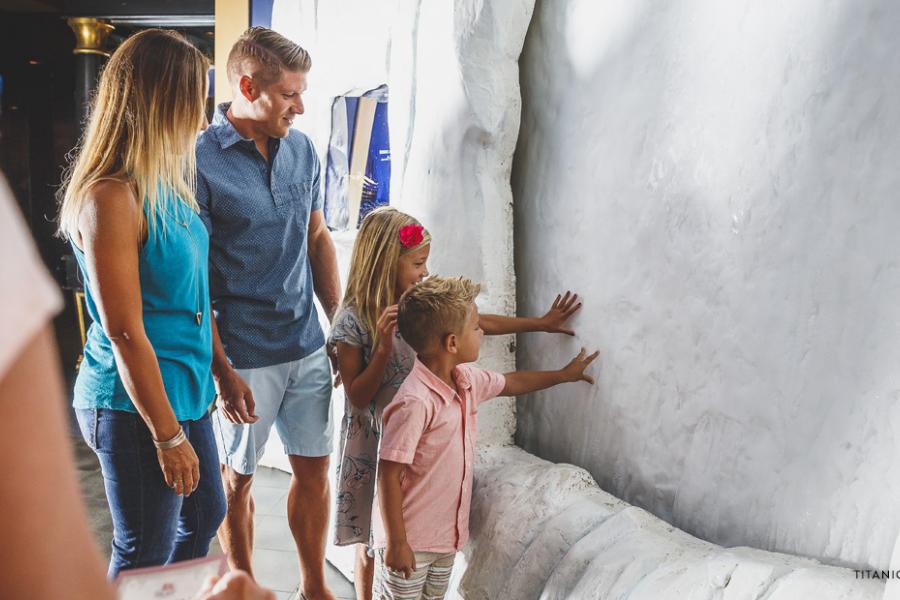 Check out some of our favorite family activities that are perfect for a weekend getaway before the back-to-school season begins:
Find Serious Family Fun 
With adventure complexes, thrilling rides and vibrant theme parks, Branson's variety of exciting attractions have something that will entertain everyone in your crew!
Find 80,000 square feet of activity and exploration at Fritz's Adventure, including rock climbing, an incredible ropes course, a life-size water tower with slides and tunnels, an actual airplane to wander through and more. Activities are customized for all ages and skill levels. 
Zoom through Ozarks terrain on the Branson Coaster, ride the 123-foot-high Branson Buzzsaw swing, and test your axe-throwing skills at The Branson Sawmill. Past the Branson Sawmill on Highway 76, you'll find The Track Family Fun Parks, home to high-rise go-kart tracks, laser tag, bumper boats/cars, mini golf, arcades and the Branson Ferris Wheel. 
If you're looking for a full-day excursion, head to Silver Dollar City or White Water for premier theme park entertainment. Both theme parks have late summer festivals, making a visit before school starts the perfect time to enjoy special hours and activities. Catch Silver Dollar City's Moonlight Madness for extended ride times July 31-August 8, and catch extra waves into the night with White Water's Night Water on select evenings in July and August.  
Get Outdoors
Branson offers countless ways for the family to explore nature and the Ozarks region. Enjoy trout fishing, hiking, biking, horseback riding and tram tours at Dogwood Canyon Nature Park. The 10,000-acre nature preserve is home to wildlife, waterfalls and rock formations, along with its own on-site restaurant. You'll see some of the most impressive views of the Ozarks in the park!
If you're craving lake life, Branson's marinas and watercraft rentals are your ticket to experiencing any of three area lakes. Fishing tours with Branson's professional guides and charters make a great opportunity for bonding with the family on the water! 
Nothing compares to camping with the family, especially when you're surrounded by incredible mountain and woodland views, which is exactly what you'll find at Branson's campgrounds and RV parks. Whether you're looking for amenities such as WiFi and proximity to attractions or just a comfortable area to pitch your tent, Branson's campsites are guaranteed to fit your camping style. 
Discover And Learn
It's easy to make learning fun with several of Branson's unique museums. Get a head start on a history lesson at the Titanic Museum Attraction. Upon boarding the ship replica, you'll receive your boarding pass as an actual Titanic passenger and discover your fate at the end of the museum tour. See mock interiors and real artifacts from the voyage, and touch an iceberg as you interact with the exhibitions of the sloping decks of the Titanic as it sunk.
For a more scientific angle, check out the Butterfly Palace & Rainforest Adventure. Witness the fluttering of thousands of exotic butterflies imported from all over the world as you walk through the Palace. You'll learn all about the lifespan of these winged creatures, and you can opt to add to your visit with a trip through the Emerald Forest Mirror Maze, Great Banyan Tree Adventure and the Rainforest Science Center.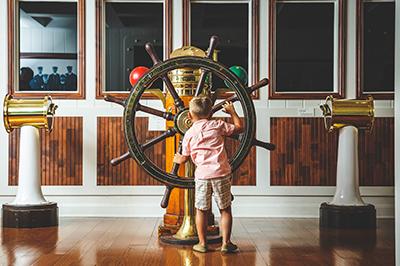 You can't go wrong with a museum showcasing toys - the World's Largest Toy Museum to be exact! Peruse over 1 million toys from the 1800s to the present. You'll discover familiar favorites, rare finds, huge collections and more. 
Finish Back-to-School Shopping
You'll be able to cross off any last-minute items for going back to school with shopping options available in Branson. With over 75 designer-brand outlets, the Tanger Outlets are a great place to look for back-to-school outfits and other necessities. 
Visit the Branson Landing for more school needs. Stroll the paved sidewalks, or travel by tram down the shopping center. With over 100 specialty stores, dining options and a unique fountain show, shopping is an experience here.
Keep Missouri's Tax-Free Weekend in mind during August 5-7, which is applicable toward many back-to-school essentials, including clothing, supplies and some electronics. 
End Summer on a Tasty Note
A special meal to end summer is a must. Branson has plenty of dining options for every meal of the day. Nothing describes breakfast at BillyGail's Cafe more than memorable. In addition to traditional country breakfast favorites, the restaurant is known for its hubcap-size pancakes!
You might think you're full after finishing BillyGail's pancakes, but Mel's Hard Luck Diner is worth being a little extra stuffed at lunch. You'll find classic diner burgers, sandwiches, plate lunches and a full soda fountain. Add the singing servers, and you have a perfect environment for an unforgettable dining experience.
Speaking of dining atmospheres, Pasghetti's is your ultimate dinner stop. Themed dining rooms, games and even an indoor Ferris wheel make this establishment more than a typical Italian restaurant. Make sure to stop by the giant meatball outside for a fun picture!
Saying farewell to summer requires an extra sweet ending. Cool off with a gourmet popsicle at Dreamsicle's or frozen custard at Andy's. Craving baked goods? Sugar Leaf Bakery and Cafe has specialty cookies, cakes, cheesecakes and pastries. Head to Hurt's Donut for over-the-top themed donuts and donut milkshakes. 
A weekend in Branson will leave the whole family feeling refreshed and ready for a new school year. During your stay, share your memories with us on social media with #ExploreBranson in your posts. We can't wait to see the fun you'll have while you're here!