Summer provides warm temperatures, abundant sunshine and the best time to go camping in Branson. Whether traveling in an RV, towing a pull-behind or pitching a tent, there are many campgrounds to choose from in the Branson area.
One of the best things about camping in Branson is how close RV parks and campsites are to our popular entertainment options. Here's a look at five campgrounds located within minutes of a variety of Branson shows and attractions: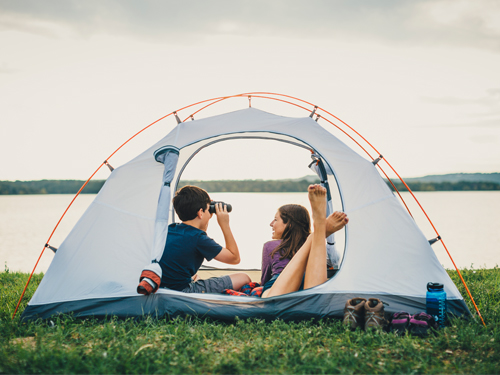 This spot offers camper cabins, sites with 30- and 50-amp hookups and tent sites, plus amenities such as an outdoor pool and a playground. As for attractions, it's less than two miles from Silver Dollar City making it a great choice for any family!
Located near Branson Hills Golf Club, this campground offers more than 150 RV sites, 50-amp hookups, a pool, spa and Wi-Fi. Best of all, it's roughly a five-minute drive to Sight & Sound Theatres. 
Featuring 140 RV sites, tent sites and a selection of cabins, cottages and lodges, this campground has several amenities available. Extras include a pool, playground and an off-leash dog park. Additionally, groups can utilize a large convention center, pavilion, catering services and entertainment options. Conveniently located just five miles from Downtown Branson and Branson Landing.
Visitors enjoy the park's pool and free Wi-Fi, not to mention the spectacular views of the Branson area. Branson View's location is just three miles off W 76 Country Blvd., the hub of Branson's Entertainment District! Drive only minutes to find all the top live show theatres in the area.
Full hook-ups for RVs, shaded camp sites, cable TV, Wi-Fi and a stocked clubhouse are all available at this location. Just two blocks from W 76 Country Blvd., the park is less than a half-mile from the  World's Largest Toy Museum, White Water and the Tracks Family Fun Park (Track 5).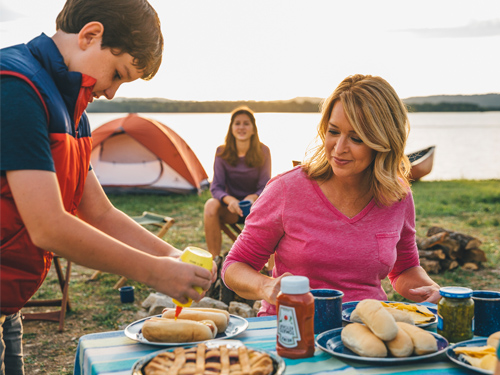 Branson campgrounds are a great destination for outdoor family fun, and they provide convenient access to some of Branson's top attractions and live shows. See a full list of RV parks and campgrounds here.