List
Your Guide to the Best Hiking in Branson
Grab your best hiking boots or your most comfy pair of tennis shoes — it's time to explore the fantastic nature trails of Branson. Here, you'll find some of the most beautiful places to experience the marvelous landscape of the Ozarks.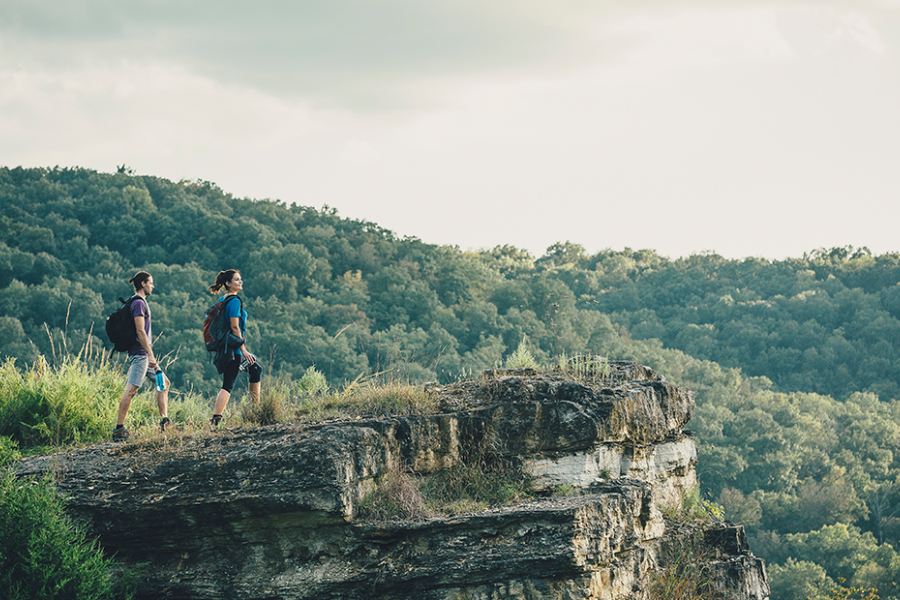 Home to more than 200 miles of publicly accessible trails, Branson has ample options for outdoor fun. Before you get started on any outdoor adventure, be sure you're dressed appropriately, have the proper gear (if any specialty items are necessary) and ensure you've got plenty of water — it's not a bad idea to take more than you think you'll need. And don't forget your sunscreen and bug repellant, sun burns and bug bites can wreck an otherwise enjoyable day outdoors. 
Table Rock Lakeshore Trail (2.2 mi.)
4600 Historic Hwy 165, Branson, MO 65616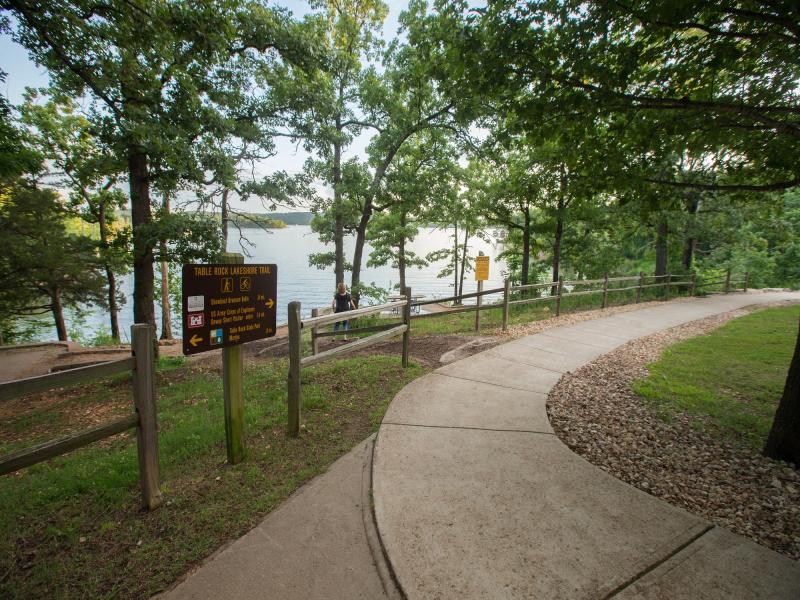 Just outside of Branson proper, you will find a network of hiking and biking trails at Table Rock State Park. For a lovely stroll along the lake, try the Lakeshore Trail, a widely paved pathway that stretches to the Dewey Short Visitor Center and the Showboat Branson Belle; both places include trailheads to start at if you so wish.
White River Valley Trail (11.75 mi.)
5325 Historic Hwy 165, Branson, MO 65616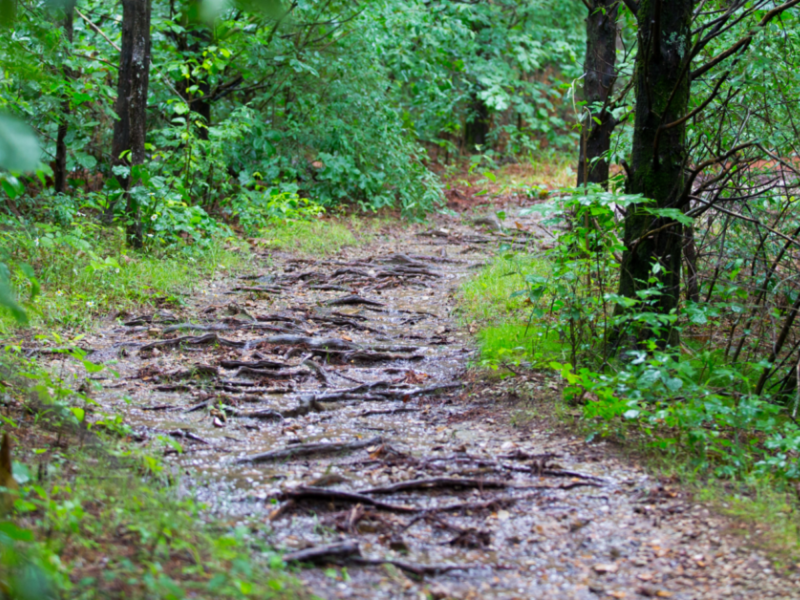 Also located at the Table Rock State Park is the White River Valley Trail system. This 11.75-mile loop trail is moderately challenging and has four varying loops to choose from. Feel free to bring your pets (on a leash) or mountain bikes on this beautiful nature trail.
Lakeside Forest Trails (5.3 miles)
412 Owen Lane, Branson, MO  65616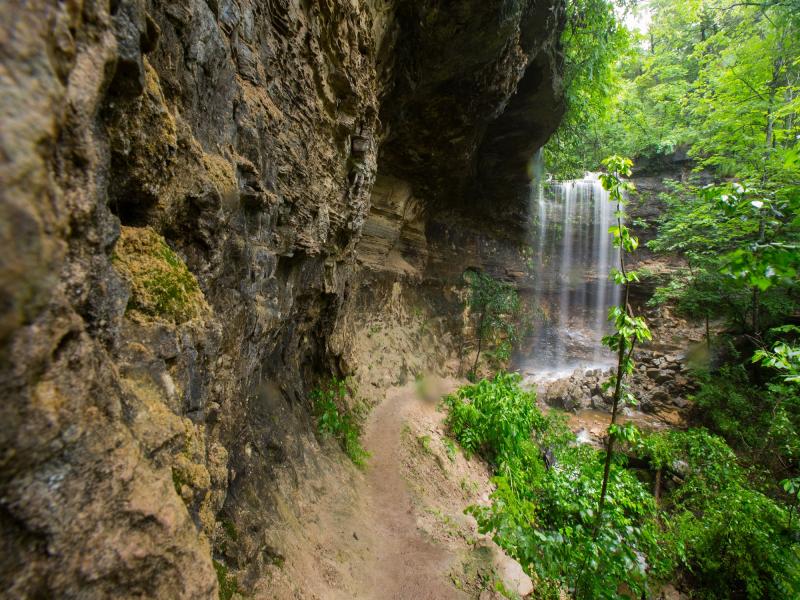 Also located in the heart of Branson, the Lakeside Forest Wilderness Area is a great place to visit in the spring.
Lakeside Forest's two trails navigate down 315 hand-lain stone steps to the Grotto, a partial dome carved into the side of the bluff above Lake Taneycomo. If it's rained recently, you will be able to see an impressive waterfall flowing over the top of the ridge. 
Homesteader's Trail (3.4 mi.)
Ruth and Paul Henning Conservation Area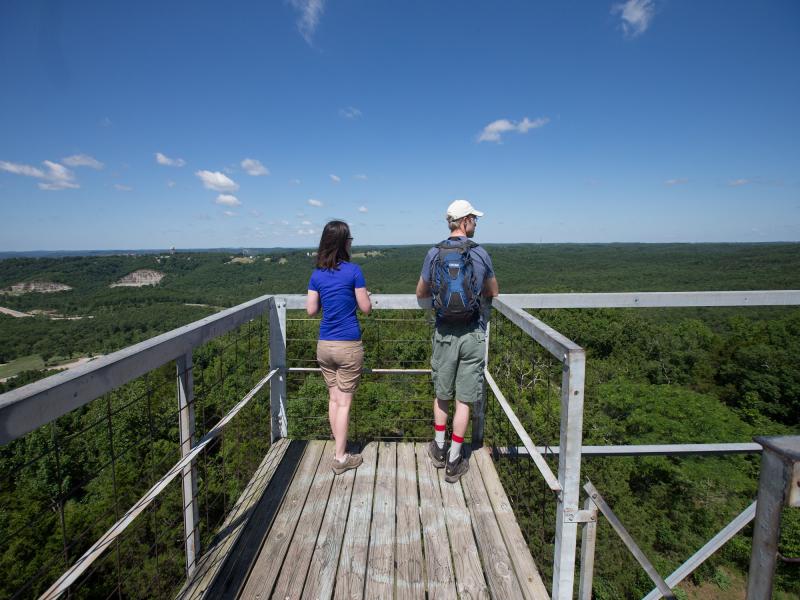 The Ruth and Paul Henning Conservation Area, located west of the city, is mostly forested but houses some terrific trails as well as an observation tower where you can catch a spectacular view of Branson's rolling hills. The area has varying levels of trail-type, from the difficult 3.4 mile Homesteader's Trail to the Streamside Trail, which is less than a half-mile and still is rated as "moderate" by the Missouri Department of Conservation.
While hiking the Henning Conservation Area, you encounter over 1000 acres of forest, Roark Creek, and elaborate bird-watching possibilities. In fact, the area is designated as an Important Bird Area by Audubon Missouri.
Dogwood Canyon Nature Park (6.5 mi.)
 2038 State Hwy 86, Lampe, MO 65681
Dogwood Canyon Nature Park offers several different hiking options. Overlook waterfalls and rock bluffs along the park's 6.5-mile paved walking trail or bring your own bike and take in a beautiful piece of Ozarks scenery while your ride. You may also rent a bike from the park as well! For a modern take on hiking, check out the segway tour option. As you make your way through the park, you will learn about Dogwood Canyon's history from a guide and even make a stop or two to feed some rainbow trout inhabiting the park's Glory Hole, a unique water hole to the Ozarks. 
Waterfall Trail (1.3 mi.)
Overlook Dr, Branson, MO 65616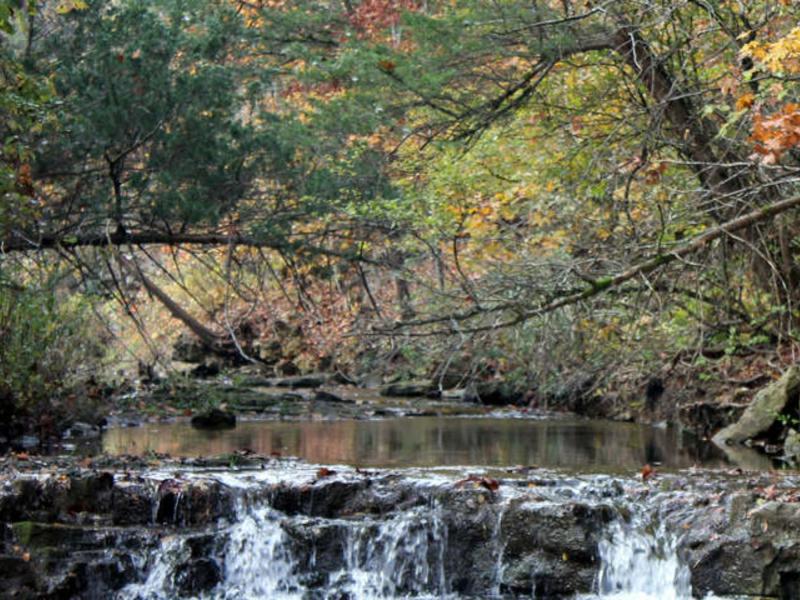 Located in Branson near the intersection of Shepherd of the Hills Expressway and Roark Valley Road, the Waterfall Trail — named for the several waterfalls you will see along the way — is an easy 1.3-mile round trip hike that follows a tributary of Roark Creek. Be sure to wear your waterproof shoes! This trail crosses the creek several times and the path can become quite muddy after rain, but it's a lovely little hike that's easy to enjoy.
Busiek State Forest (18 mi. of trail systems)
Busiek State Forest and Wildlife Area in Highlandville, MO.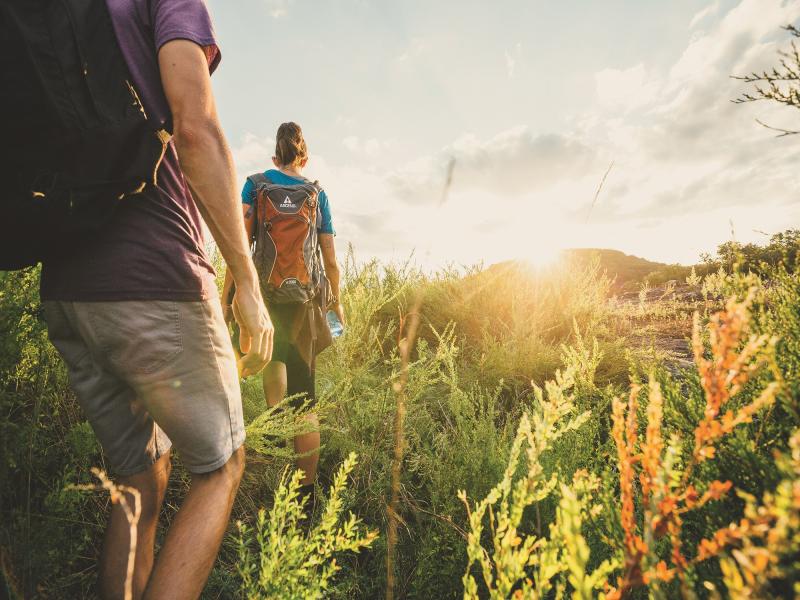 Located about 15 minutes north of Branson off of Highway 65, Busiek State Forest offers two trail systems (west-side and east-side) that extend more than 18 miles through the rugged, yet beautiful, forest. Each trail system contains three looped trails ranging from 2 to 4 miles each. Experienced hikers love the trails at Busiek because most pose a fun challenge to traverse. However, the east-side Red Loop is a great option for all skill levels.
Looking for more outdoor adventures? Whether you love jogging, biking, fishing, or paddleboarding, Branson's got you covered.