Article
Food Delivered to Your Door in Branson
After a long and thrilling day of sight-seeing and entertainment in Branson, you may be too exhausted to leave your hotel for a bite to eat. There's no need to drop some major moolah on room service when plenty of area restaurants will deliver your meal right to your front door.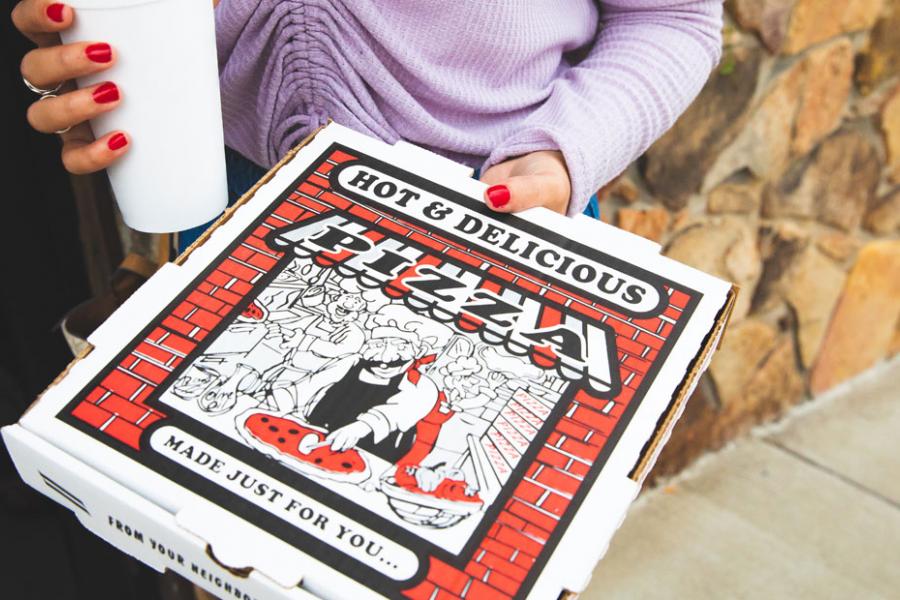 Go ahead, sit back, kick up your feet and relax while you wait for any of the following establishments to bring the food to you!
Doordash
DoorDash is a company that connects people with the best delivery options in their cities. With your favorite restaurants at your fingertips, DoorDash and their local food partners satisfy your cravings and allows you to make the most of every moment you have in Branson. Check out some of their current delivery partners below:
-        Andy B's Bowl Social
-        Applebee's Grill + Bar
-        Baskin-Robbins
-        Bucketlist Restaurant and Bar
-        Charley's Philly Steaks
-        Chick-fil-A
-        Chili's Bar and Grill
-        Cracker Barrel
-        Fall Creek Steak and Catfish House
-        Freddy's Frozen Custard & Steakburgers
-        Gettin' Basted
-        Hong Kong Buffet
-        Hurts Donuts
-        Joe's Crab Shack
-        Kilwins
-        LandShark Bar & Grill
-        MoMo Sushi & Grill
-        Mr. G's Chicago Pizza and Pub
-        Noodle 21
-        Pancho Villa Tex-Mex Restaurant
-        Pasghettis
-        Pizza Ranch
-        Red Lobster
-        Revive Juice and Coffee Bar
-        Ruby Tuesday
-        Sips Restaurant and Bar
-        Taco Bell
-        Wakyoto
-        Wendy's
-        White River Fish House
For a complete list of DoorDash options, click here.
Uber Eats
Uber Eats is Uber's food delivery platform that makes getting great food from your favorite Branson restaurants as easy as requesting a ride. Download the Uber Eats app to get connected with a broad range of local restaurants and food so you can order from the full menus of your local favorites whenever you want. Check out some of their Branson delivery options below:
-        Bob Evans
-        Denny's
-        El Morro Tacos
-        Famous Daves BBQ
-        India Clay Oven
-        Krispy Kreme
-        McDonald's
-        Moe's Southwest Grill
-        Panda Express
-        Starbucks
-        Subway
-        Thai Thai Cuisine
-        Tropical Smoothie Café
-        Vintage Paris Coffee Shop
For a complete list of Uber Eats options, click here.
Pizza Party
We know there's no better delivery options than pizza with all the sides! Check out Branson's many delivery possibilities for the yummiest pizza party imaginable!
-        Cici's Pizza
-        Domino's Pizza
-        Godfather's Pizza
-        Hook and Ladder Pizza Co.
-        Mr. Gilberti's Place Chicago Pizza
-        Ozark Mountain Pizza
-        Papa John's Pizza
-        Pizza by the Chef
-        Pizza Hut
-        Pizza Ranch
-        Pizza World
-        Rocco's NY Style Pizza
After you enjoy your food, make sure to check out one of Branson's famous live shows!