Article
Set Sail on the Showboat Branson Belle Dinner Show
Dazzling entertainment, magnificent views of the Ozark Mountains and a mouth-watering three-course menu of American fare is all part of the experience on the Showboat Branson Belle.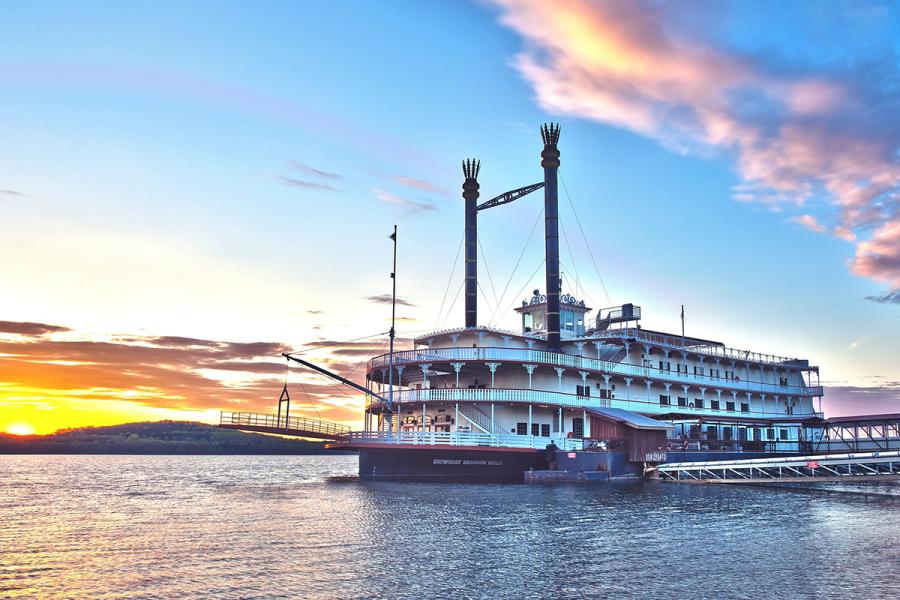 The Queen of the Ozarks celebrates over twenty years of entertainment with a schedule of family-friendly live shows. Discover how to make the most of your showboat experience when you come to Branson!
What to Expect Aboard the Showboat Branson Belle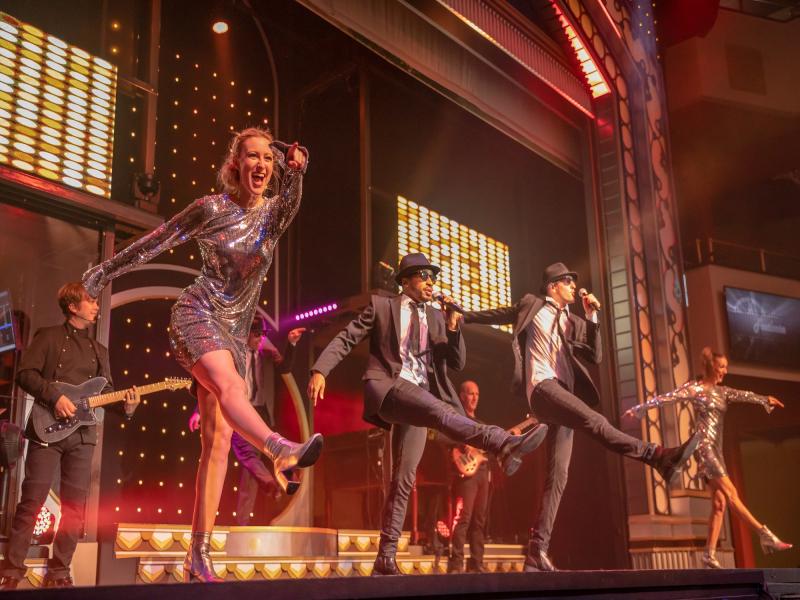 Cruise the waters, dine on a three-course meal and be entertained by a live show! The largest ship to be built on a land-locked lake in the U.S., the Showboat Branson Belle cruises the pristine waters of Table Rock Lake. The 700-passenger paddlewheel riverboat, built to recreate the magic of showboats that entertained crowds in the 1800s, offers multiple lunch and dinner cruises throughout the year.
With seating available on all three floors of the ship, guests have the choice of being up-close to the entertainment or having the stage in full view where performers will captivate the audience with music, comedy and magic for all ages.
After the three-course feast, guests are given the opportunity to mingle with performers and explore the ship's lounges, promenades and decks while admiring panoramic vistas of the surrounding landscape before the main show.
The Dining Experience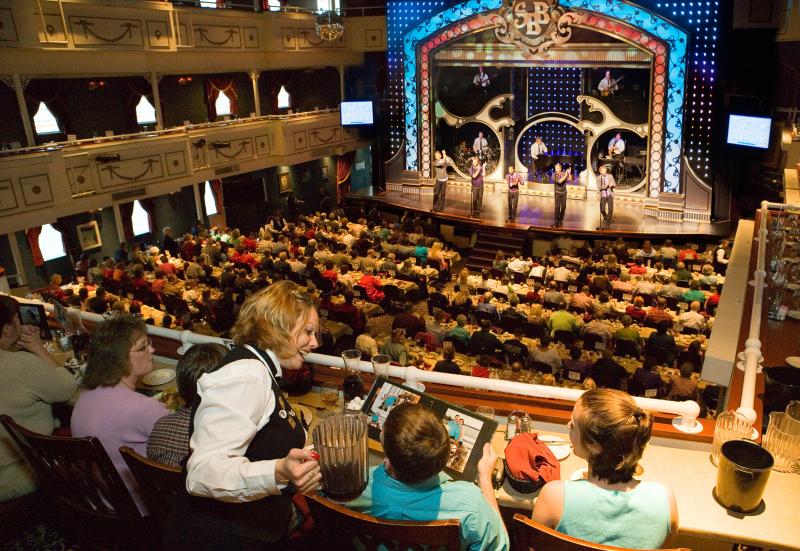 From the Captain's Club Menu, you will select a delectable entrée consisting of either a 21-Day Dry Aged Signature Angus Ribeye, Breaded Chicken Breasts, Grilled Prime (Bone-In) Center-Cut Pork Chop, or Pan Seared Trout Fillets! All entrees are served with fresh seasonal vegetables, a wedge salad topped with bleu cheese dressing, hot rolls with butter and a few are served with potatoes or wild rice.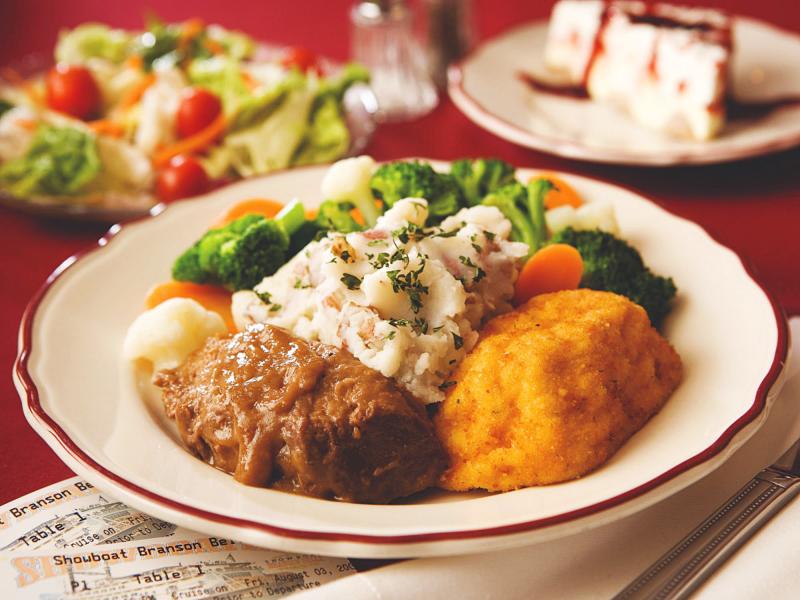 Each person will also receive their choice caramel pecan cheesecake, chocolate lover's cake, lemon mousse cake, or ooey gooey butter cake topped with raspberry drizzle and powdered sugar. You may also choose a Coca-Cola beverage, iced tea, or coffee to drink alongside your meal. Check out the kids menu for a slightly different variation of entrée and drink choice.
History of the Ship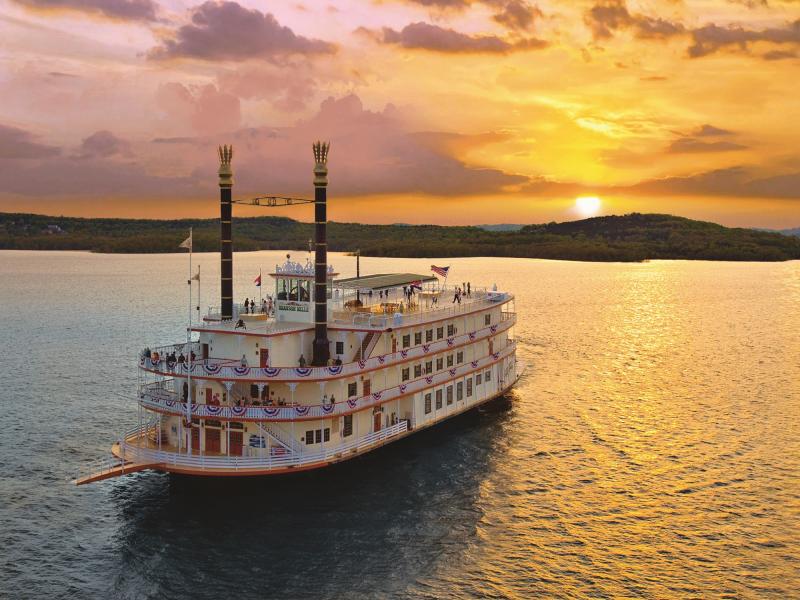 The Showboat Branson Belle was launched in 1995 from the shipyard at White River Landing located on the 800-mile shoreline of Table Rock Lake. To minimize harm to the environment, two tons of biodegradable bananas were used to aid the ship's launch instead of using standard lubricants.
The 278-foot vessel (nearly the size of a football field) weighs 2.5 million pounds and propels through water using two giant rear paddlewheels and its solid-maple captain's wheel which was restored from a ship that operated between 1928 and 1952.
All in all, the Showboat Branson Belle is a beloved gem floating on the Table Rock Lake and a treasure you won't regret viewing!
To see more dinner shows in Branson, click here!