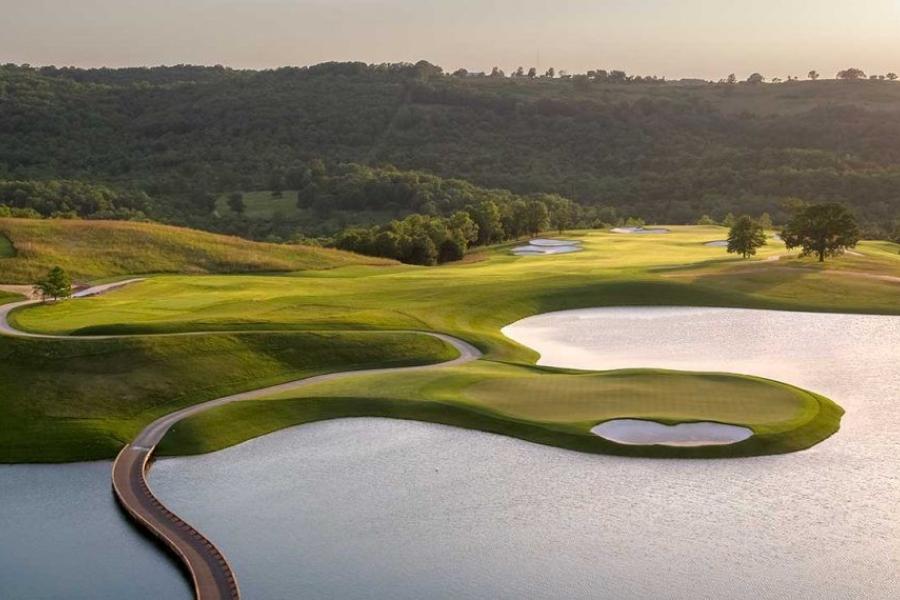 The Long and Winding Road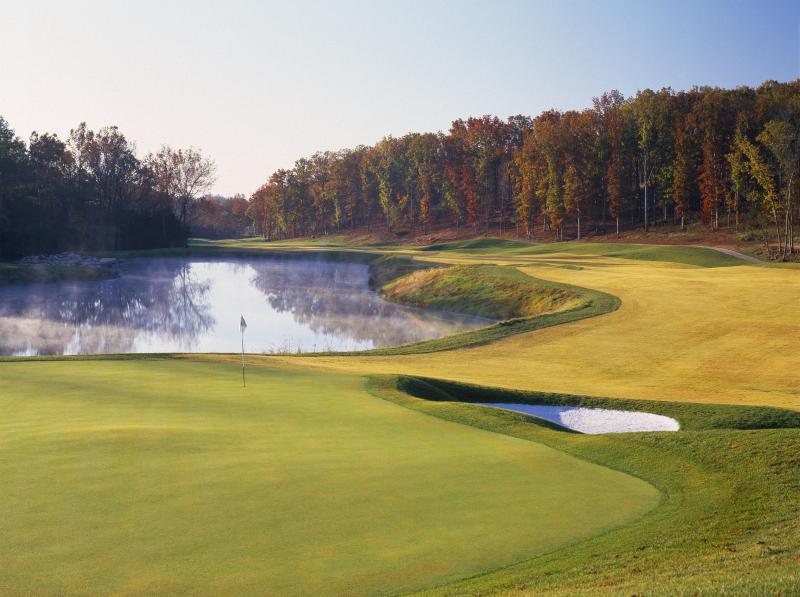 The 4th hole at Branson Hills Golf Club is a sinewy snake of a par-5 that brings water into play from tee to green. A long tee shot can find the water if the ball strays right of center. A well-placed drive offers a tantalizing risk-reward second shot that must carry water from fairway to green. Playing it safe to the left side of the fairway on a second strike leaves a short shot to a long, narrow two-tiered green. Get your approach shot close or you'll be left trying to navigate a long, undulating putt at the green.
Let it Be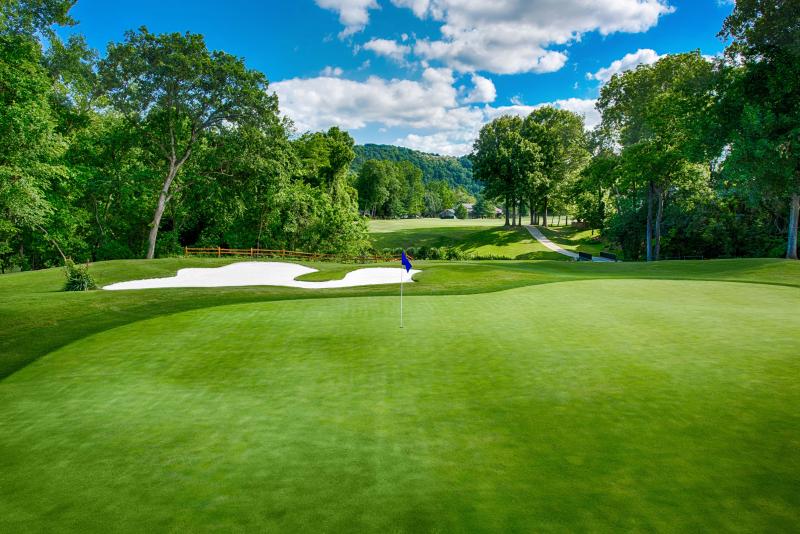 The third hole at The Pointe Golf Course at Pointe Royale is a beautiful beast. It starts with a demanding tee shot that must thread the out of bounds stakes on both sides of the hole. Players must also avoid a ravine that cuts across the fairway about 230 yards from the green. Leave that hazard be by staying short of it and live to avoid a big number. The approach shot must negotiate out of bounds right behind the green and the biggest sand bunker on the course, also to the right. A 3-tiered putting surface will keep you focused or else.
Hello, Goodbye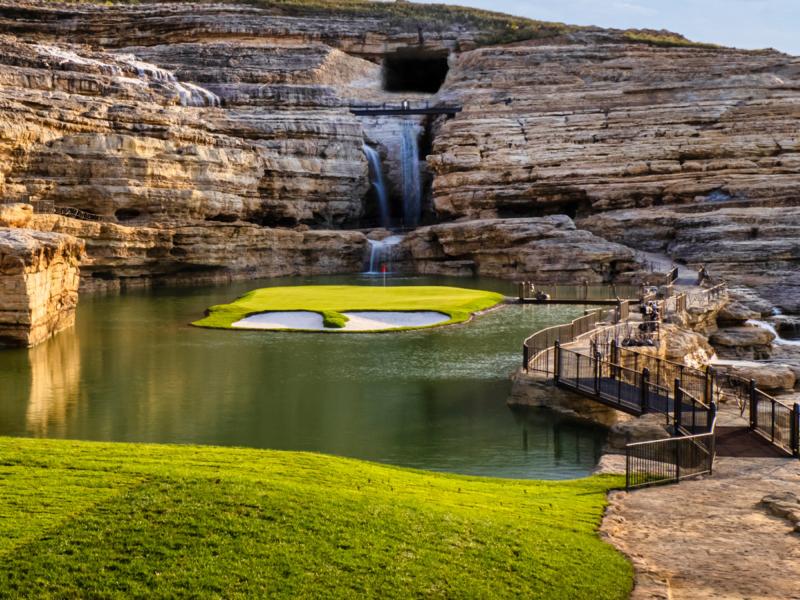 Tiger Woods' first ever public course design, Payne's Valley, has an extra, 19th hole called "The Big Rock." It's not part of your regulation round. It's a bonus hole that the creators – Bass Pro Shops Founder Johnny Morris and Woods – conjured to put an astounding exclamation point on an incredible course. With millions-year-old exposed limestone towering above the water and island green below, waterfalls rush gloriously in the background as players try to concentrate on the shot at hand. One second you're saying "hello" to a breathtaking golf hole, the next you could be saying "goodbye" to your golf ball if you're errant with your tee shot. This is one of the most dramatic holes in the Branson Golf destination.   
It's time to tee it up for a great round of golf in Branson.