Article
Sushi in Branson
Branson visitors and residents hook plenty of fish on Table Rock, Taneycomo and Bull Shoals lakes, but they can also catch plenty of fresh seafood at one of Branson's sushi restaurants.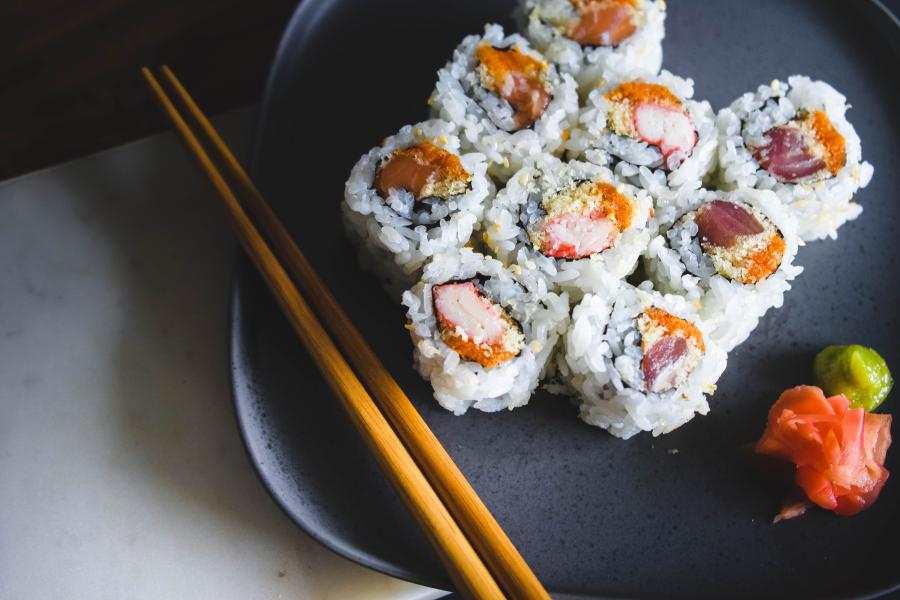 Do you eat your sushi with chopsticks or a fork? Do you prefer deep fried or raw sushi? No matter your style or preference, Branson has several sushi restaurants for you to enjoy.
Wakyoto Japanese Restaurant
2005 W 76 Country Blvd
Wakyoto Japanese Restaurant serves classic California rolls and a unique deep-fried version, the Branson roll. To satisfy more exotic tastes, try the eel or yellow-fin tuna. 
Mitsu Neko Fusion Cuisine and Sushi Bar
1819 W 76 Country Blvd, Suite D
At Mitsu Neko, prepare to experience a fun twist on sushi and Japanese food. Using only the freshest ingredients, Mitsu Neko Fusion Cuisine and Sushi Bar mixes delicious melodies of tastes and colors on every plate. Roman, the restaurant's owner and head sushi chef, holds a master's degree in Japanese studies and applies that knowledge to his traditional and signature rolls, as well as nigari selections.
Noodle 21
2001 St Hwy 248, Ste 1 & 2
All your favorite asian dishes can be found at Noodle 21. Known for their elaborate menu, large portions, fair prices and delicious plates, Noodle 21 will not disappoint.
Shogun Japanese Steak and Sushi
3265 Falls Pkwy, Suite Y
To taste some of Branson's favorite sushi selections, dine at Shogun Japanese Steak and Sushi. Featuring Japanese fine dining, as well as entertaining hibachi cuisine, Shogun offers a menu full of nigari, rolls and cocktails for even the pickiest of palettes.
MoMo Sushi and Grill
120 N Sycamore St #100
Momo's wide variety of food, eclectic atmosphere and ideal location make them stand out. The restaurant is in the heart of Historic Downtown Branson, within walking distance of Branson Landing, an outdoor shopping and entertainment complex. 
Japanese Kitchen
This local favorite serves homemade Japanese cuisine. These fresh in-house rolls with yum yum sauce will have you craving more! Other menu options include Hibachi, vegetarian and vegan options, and kids meals.
Ready for dessert? Check out Branson's sweet treats. 
Places Mentioned
Find Your Next Branson Adventure