Article
A Taste of Authenticity: Branson's Most Unique Eats
When It comes to delicious cuisine, culture and traditions passed down from table to table, Branson's dining scene is a delightful surprise. From home-cooked delicacies to the tradition of cultural cuisines, Branson's up-and-coming restaurant talents will have you coming back for seconds.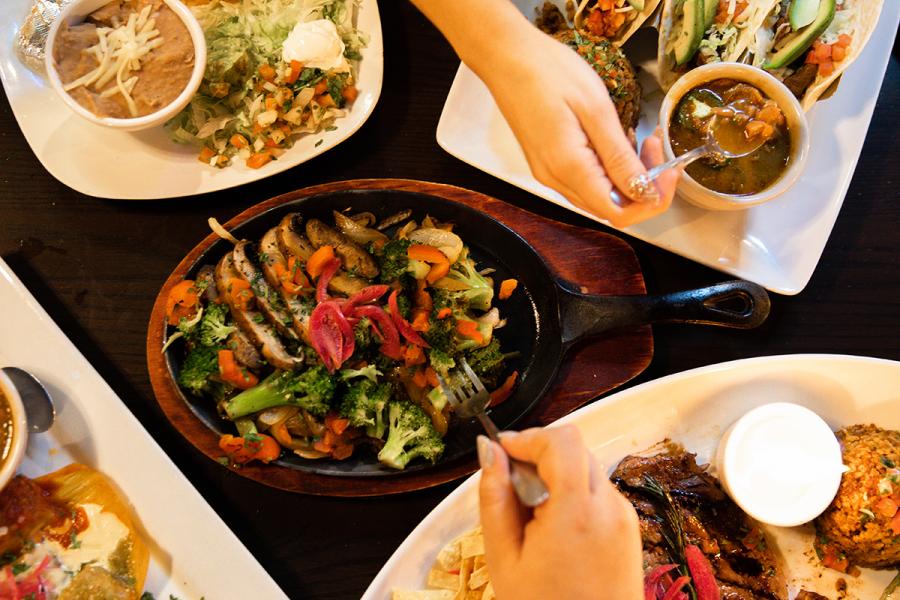 Picture this; Little ones are laughing and chattering in the backseat as you pull onto a road lined with all kinds of marvelous sites.  A giant shimmering octopus towers above you on one side, an upside down mansion is perched high above your car on another as you make your way through the heart of the Branson Entertainment District. You're looking for the perfect place to enjoy a hot meal. And not just any meal will do— you're looking for something special, something you don't have back at home. You pull off the road into an intriguing little restaurant that looks promising. As the owner holds open the door with a welcoming smile, you know you've made the right choice. 
Join us as we take your tastebuds on a tour of some of  the best dishes at three of Branson's most unique spots to grab a bite.
India Clay Oven
2005 76 Country Blvd, Branson, MO 65616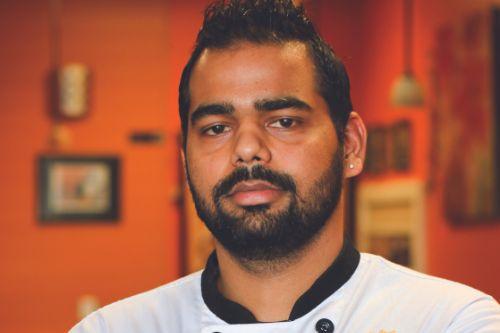 India Clay Oven is Branson's premiere Indian cuisine restaurant, serving up some of the best Indian dishes in the Ozarks. They specialize in punjabi, a northern indian style of cooking which is known for its rich, buttery flavors. Visitors immediately feel like family when they enter the quaint restaurant, which is located right off the famous 76 Country Boulevard. More often than not, the owner will welcome you heartily, offering suggestions and making jokes as he and his staff serve you. If options are what you're looking for on a menu, you certainly won't be disappointed at India Clay Oven. Their extensive menu includes fan favorites, such as Tikka Masala, to more traditional fare such as Tandoori or Butter Chicken.
Favorite Dish: Chicken Tikka Masala served with Jasmine Rice and a side of Garlic Naan Bread
Flaming Margaritas
3015 76 Country Blvd, Branson, MO 65616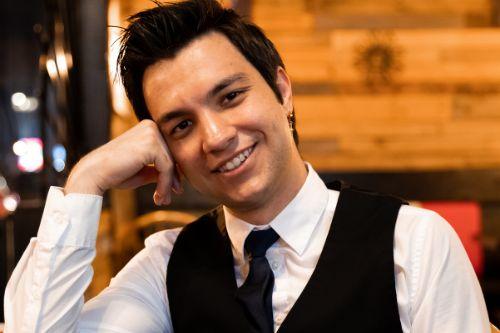 If you're looking for a way to truly experience your meal, Flaming Margaritas might be the place for you. Though they're relatively new to the dining-scape in Branson, their authentic menu is full of dishes that pack a flavorful punch and offer a unique presentation experience. As the name alludes, they're known for their various "flaming margaritas" such as the Top Shelf Traditional or the Ocean Champagne Margarita, all of which are served on fire!
Flaming Margaritas has a passion for delicious food made the right way; using time-tested recipes and only the freshest ingredients. The owner, Sam, has an interesting back-story. He came to work over the summer in Branson from Turkey. As a server at another restaurant in town, he quickly fell in love with the area and the people he served. At the end of that summer, he decided to remain in Branson instead of returning to Turkey. He quickly got to work and learned all he could about Mexican cuisine and culture from his friends studying under them to learn their methods and recipes. Less than a year and a half later, he opened his very own Mexican restaurant, Flaming Margaritas. He's been wowing customers with his delicious food, exciting drinks and excellent customer service ever since!
Favorite Dish: Enchiladas Mexicano with a Champagne Flaming Margarita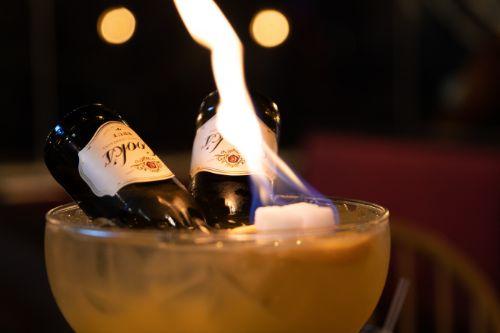 Tai Kitchen 
114 E Main St, Branson, MO 65616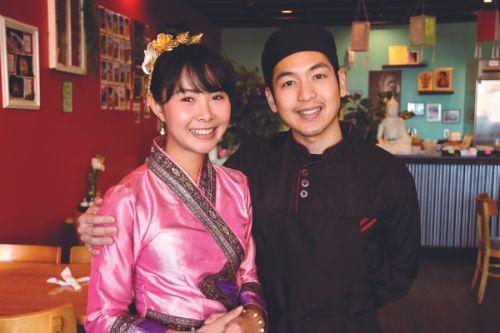 One of the best hidden gems in town is Tai Kitchen, a charming spot nestled on Main Street in Historic Downtown Branson. Drawing from their experiences in Thailand, every dish is prepared with love. Their friendly staff is happy to explain unfamiliar dishes and make recommendations to ensure their guests are getting the best experience possible.
From traditional Thai soups, to warm curries and noodle dishes, they've got all your Thai food cravings covered. Thai Kitchen is the perfect place to stop for a break in the middle of your Downtown Shopping trip. Trust us, you won't leave hungry!
Favorite Dish: Yellow Chicken Curry, Chicken Pad Thai or Pad Se-Ew