Article
Through the Eyes of an Influencer
Noell Jett of Jett Set Farmhouse on TikTok gives her insight on how to have the best Branson vacation!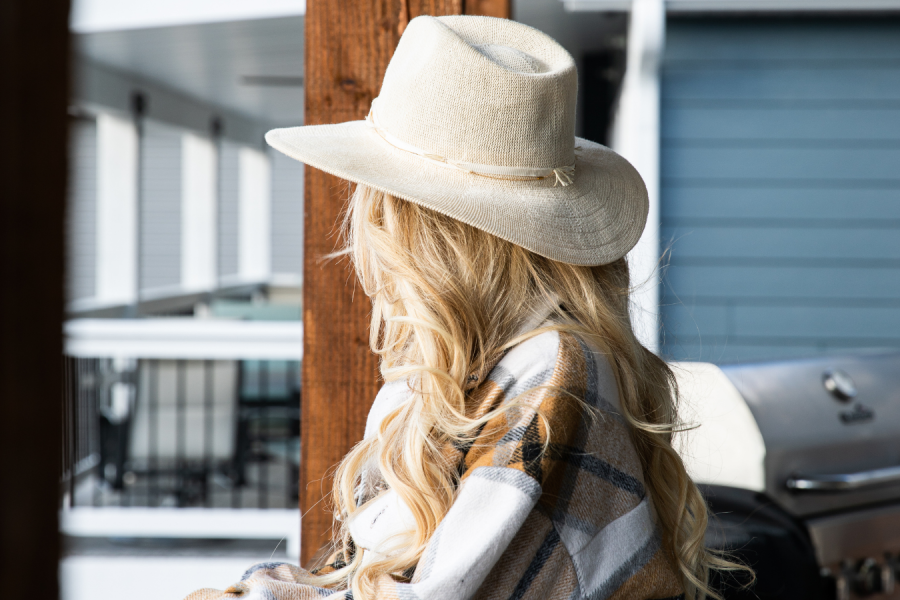 Noell and Daniel Jett, along with their four children, make up "The Jett Set," a beautiful family with an incredible following. Together, they've inspired millions across the internet with their blog, Jett Set Farmhouse, which chronicles the incredible journey of designing and building their own dream home in St. Augustine, Florida.
The Jetts have welcomed a loyal tribe of followers along for the adventure, showcasing every step of the process from blueprints to bedspreads and everything in between. It's no surprise that along the way, their followers fell in love with their adorable family and Noell found herself crossing over into a lifestyle content creator, gaining over 3 million followers on TikTok. Her interests aren't limited to just home design, however. Noell and her family post about their daily lives including recipes, projects and, you guessed it, vacations.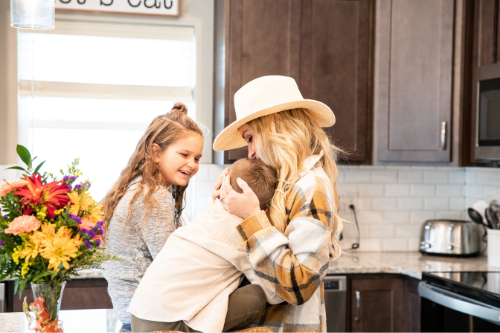 Hailing from just up the road in Springfield, Missouri, Noell has grown up with Branson in her backyard, making many fond memories here. Now, as a mom to four young ones herself, she's excited to share a little of the magic with her own family and bring her dedicated fan base along for the ride!
We sat down with Noell on a recent visit to Branson to see what she thinks really makes for the best family vacation in Branson from a visitor's perspective.
---
What is your favorite Branson Memory growing up? Is it something you've recreated with your kids?
While my parents were incredibly hard-working, we grew up in poverty. We did not have family vacations or educational trips across America. We spent our weekends chopping wood and picking stone rather than exploring national parks. But almost every year, mainly thanks to the sweet old man in our church or my aunt, who both worked at Silver Dollar City, we somehow found a way to go to Silver Dollar City at Christmas! I'll never forgot the enchanted feeling I had as I walked around, smelling funnel cakes and hot chocolate, lost in the beauty of the Christmas lights that covered almost every surface! As I grew up and moved to Florida, somehow, my path always found its way back to Silver Dollar City at Christmastime, and as I began having children of my own, I loved seeing the excitement in their eyes when they saw the Christmas lights for the first time! As each of them became tall enough, Fire in the Hole became their favorite ride, though now the older girls would much rather spend their time seeing how many times they can ride Powder Keg and Outlaw Run in one night! Seeing them truly love a place that brought me so much hope and joy as a child brings so much happiness to my soul, and I know Branson and SDC will be a part of our family's Christmas traditions for many years to come!
What makes a vacation truly memorable to you? Why do you feel like it's important for your family?
I never got to experience family vacation as a child, so when Daniel and I began our family, we made it a priority to spend as much time as possible exploring and spending time with our kids. We love disconnecting from the craziness of our schedules and focusing on spending quality time sharing experiences and discovering new things with our kids. It's not always about going to an amazing new destination, sometimes it's as simple as visiting relatives in another state for a week, it's more about the memories you create when you intentionally spend time focusing on your family and finding joy in spending time together.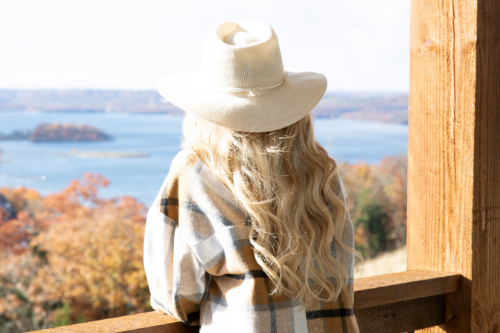 Let's talk shows. What's your favorite one you've seen so far? Which one do your kids love?
We are obsessed with Dolly Parton's Stampede! Even my youngest sits on the edge of his seat the entire time, stomping his little feet as hard as he can! We also love Sight & Sound—it's a great experience for the family!
If you could pick one meal to suggest to another family on their next trip to Branson, what would that meal be?
As a couple, the Osage restaurant at Top of the Rock. For a family, we went two different times to Flaming Margaritas. Their Mexican food was on point. Of course, Billy Gail's is a must for breakfast. Be prepared to wait for a table, but I promise it's worth it!
When you're looking for a place to make your home away from home, what stands out to you?
A rental home that offers all the comforts of home but also enough extras to make it fun. As a mom, things like a well-stocked kitchen and a washer/dryer are very important to me. The kids love having ping pong, foosball, and board games to play, and my husband loves a nice hot tub to relax in.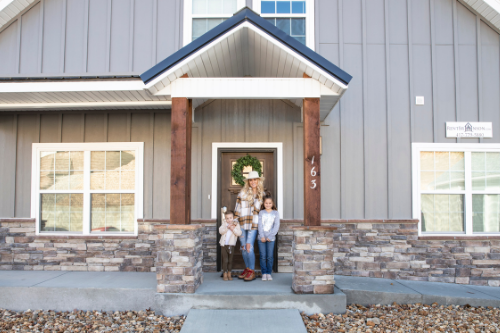 So it may be too cold for lake activities on this trip, but during warmer parts of the year, Branson is known for its three incredible lakes. What's your favorite lake memory from previous trips?
I spent most of my childhood on Lake Taneycomo. Fishing, swimming, boating—we loved living so close to the lake!
I know that Daniel is a golfer as well and that you guys have spent some time out at Top of the Rock and Big Cedar. What's his favorite course in the area and why?
He LOVES Top of the Rock! Though we live in the World Golf Village in Florida, meaning we have amazing golf courses surrounding us, he loves the elevations, views and challenges Top of the Rock offers!
If you could leave one piece of advice for a mom planning a family trip to Branson for the first time, what would it be?
Relax and enjoy yourself! One thing I love about Branson is that it entertains all generations. We had four generations with us this last trip, and we all had a blast! The Aquarium at the Boardwalk & Fritz's Adventure are fun for all ages while Cedar Creek Spa and Top of the Rock will allow you some alone time or time with your spouse. Branson is not just a place you visit once and cross it off your bucket list, it's a place you visit over and over again, building family memories that will last through the generations!
---
A huge thank you to Noell and Daniel Jett for spending some time walking us through their guide to the best Branson vacation. Thank you to RentBranson.com for hosting the Jett family. If you want to learn more about other families and their vacation experiences in Branson, check us out on Instagram or TikTok.
Places Mentioned
Find Your Next Branson Adventure