Article
Where To Go Jogging in Branson
Branson offers a large variety of scenic jogging routes, satisfying both avid runners and occasion joggers.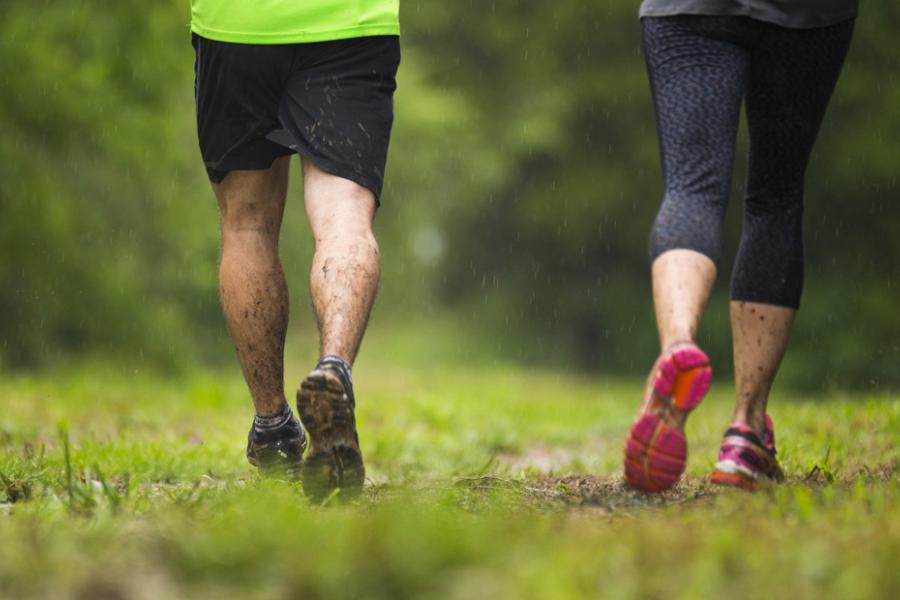 While visiting Branson, don't think you have to give up your exercise routines! Our main jogging routes cater to those with varying fitness goals and endurance capabilities. 
Branson Landing
Joggers can take a fun and scenic run at Branson Landing any time of year. Park in the northern Branson Landing parking lot and head toward Lake Taneycomo to meet the concrete Boardwalk path. The route will cover about 1.5 miles and can be completed in a 25-minute jog. Enjoy viewing the Branson Landing fountains, the train depot and the historic Branson city cemetery along the way.
Cahill Road To Stockstill Park/Roark Trail Loop
Enjoy a hilly challenge by taking this 3-mile route from Cahill Road to the wooded Roark Trail that leads to Stockstill Park before looping back around to the starting point.
Branson Hills Parkway Route
This 1/2-mile jaunt is perfect for a brisk morning wake-up jog around the scenic Branson Hills Parkway and includes an elevation gain of 72 feet. The popular route is a favorite of locals and vacationers alike and can be completed in about 10 minutes.
Branson Hilton Route
Runners who prefer jogging a greater distance can take their turn on the 8.25-mile Branson Hilton route. The route leads alongside Coon Creek and loops around both Historic Downtown Branson and Branson Landing. Not for the faint of heart, the route takes almost three hours to complete and burns almost 1,200 calories.
Roark Creek Trail
The Roark Creek Trail follows the scenic Roark Creek from Lake Taneycomo and through the Roark Creek Valley before connecting Branson Landing with both North Beach and Stockstill parks. Distancing about 3.2 miles, the trail offers a moderate workout for experienced joggers and an achievable challenge for beginners.
Chinquapin Trail
The 1.5-mile route is a natural surface trail that winds through Table Rock State Park. Joggers will pass by the campground, park office, amphitheater and the nearby Lakeshore Trail. Relatively flat, the Chinquapin Trail treats joggers to some impressive Ozarks scenery, including woodlands, glades, wildflowers and native wildlife.
Sunset Walking Path
Located along Lake Taneycomo, Sunset Park features a paved and lighted .6-mile walking path. Joggers can take advantage of several exercise stations along the path to enhance their heart rates, while they also enjoy watching competition ensue as the path loops around a popular disc golf course.
Branson is a great destination to run with strollers as well! Check out our stroller-friendly recommendations here.