Article
Stroller-Friendly Jogging in Branson
Home to more than 200 miles of publicly accessible trails, you'll find some of the most beautiful and easily accessible places to experience nature during your jog.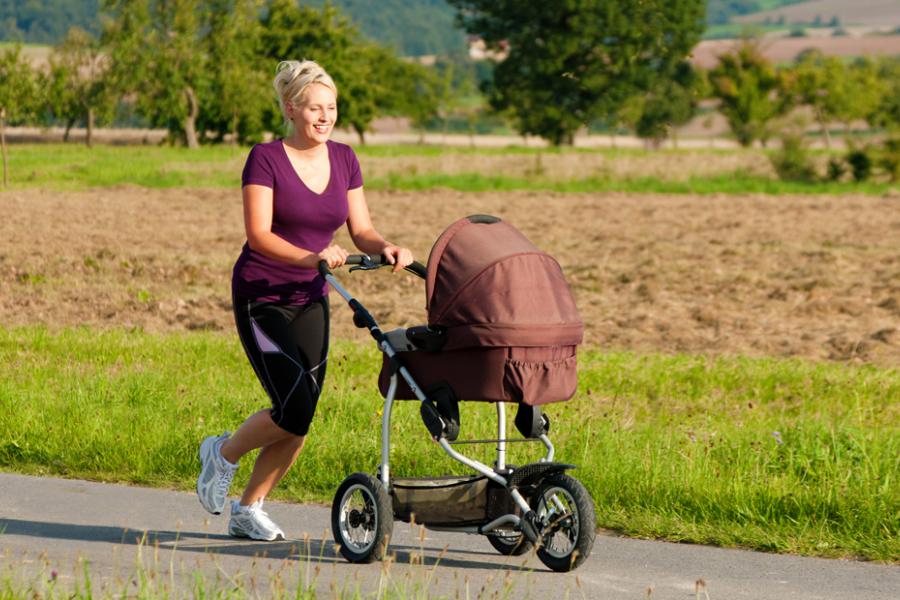 Branson welcomes active lifestyles for the whole family. Take a brisk walk or a quick jog at one of our stroller-friendly trails, all within city limits.

Lakeside Forest Trails
Joggers will enjoy the wooded and rugged hill country of the 140-acre Lakeside Forest Wilderness Area. While trail 1 includes a set of 315 stonework steps leading down toward Lake Taneycomo, Trail 2 is fairly level and better suited for families with small children. Trail 2 winds its way through the oak-hickory forest and glades, making a 1.3-mile loop. In the springtime, the landscape is enhanced by a canopy of flowering redbud and dogwood trees. About halfway down the trail is a picnic area with tables, perfect for a family lunch or afternoon snack.
Table Rock Lakeshore Trail
This trail snakes along the shore of Table Rock Lake, and features a 2.25-mile paved, relatively flat path. Joggers will enjoy scenic views of the lake, as well as natural glades and dry woodlands, comprised of oaks older than 200 years. Springtime joggers are treated to an abundance of blooming trees, such as dogwood, serviceberry and redbuds. Colorful fall foliage can be expected in autumn. Table Rock Lakeshore joggers with strollers should be aware of intermittent slippery conditions based on weather conditions.
North Beach Walking Path
Joggers with strollers who prefer to take stay in a downtown environment enjoy the scenic North Beach Walking Path, located on the banks of Lake Taneycomo. The 3/4-mile walking path is stroller-friendly and connects to Branson Landing. The park features two fishing docks, picnic tables, barbeque grills and horseshoe pits.
Roark Creek Trail
The paved and picturesque Roark Creek Trail follows Roark Creek from Lake Taneycomo to Roark Creek Valley. The 3.2-mile trail connects Branson Landing with North Beach and Stockstill parks. Joggers with strollers should be aware, however, of the last 1/2-mile of the trail, which is unpaved and ends at a bluff overlooking the creek.
Sunset Park Walking Path
Located along Lake Taneycomo, Sunset Park features a newly paved and lighted 0.6-mile walking path. Joggers with strollers can also enjoy exercise stations along the path, or a disc golf course.
For even more jogging options in Branson, check here.