Itinerary
Rainy Day Activities in Branson
Rain or shine, there are plenty of ways to make the most of your time in Branson. If wet conditions are in the forecast during your next trip, check out these indoor activities to stay dry while enjoying some of Branson's best attractions and entertainment!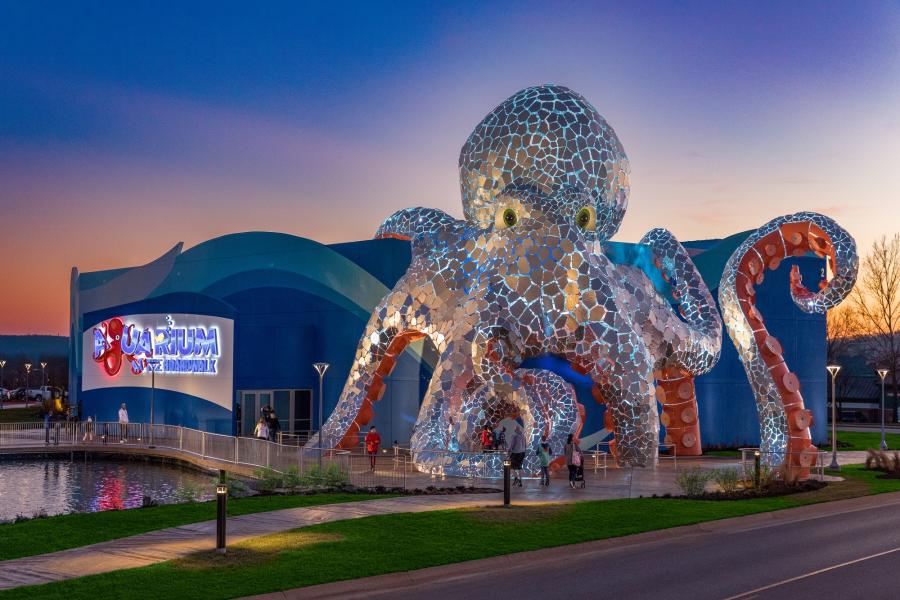 Branson is known for its outdoor beauty, but you don't have to worry if Mother Nature doesn't cooperate with your travel plans. A variety of museums, live shows and top-notch entertainment options await when rainy weather is in the area. Make your way indoors to these favorite activities that promise to deliver fun for all, regardless of the weather. 
Adventure with Animals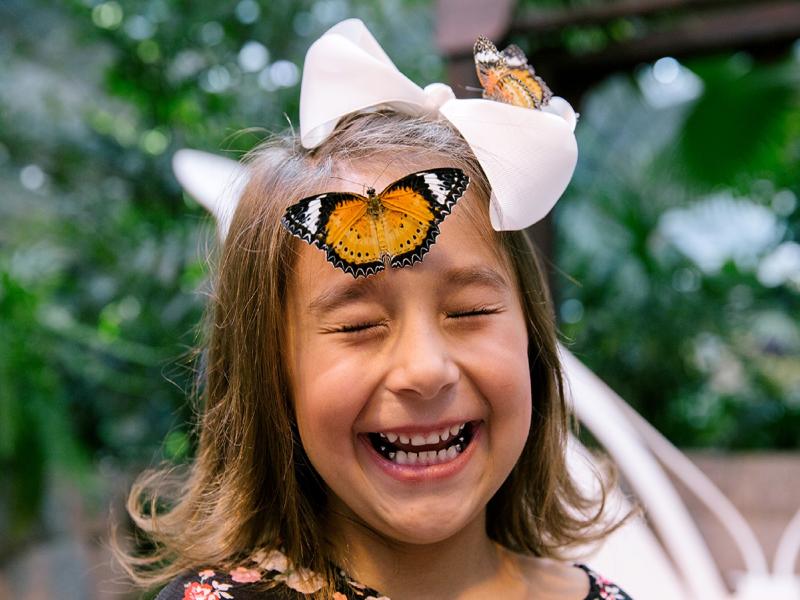 An amazing experience for any animal lover, The Butterfly Palace & Rainforest Adventure allows visitors to interact with thousands of butterflies and several types of crawling creatures in the insectarium. Venture into the Emerald Forest Mirror Maze for an additional safari-themed excursion. 
Branson's Wild World is also a great option for interacting with a variety of animals, including exotic aquatic creatures, large mammals, birds and more. Feeding opportunities are available for select species such as turtles, koi, alligators, sting rays and even sharks! Guests can also take advantage of a "hands on" reptile display with all sorts of snakes, lizards and bearded dragons.
Explore a Museum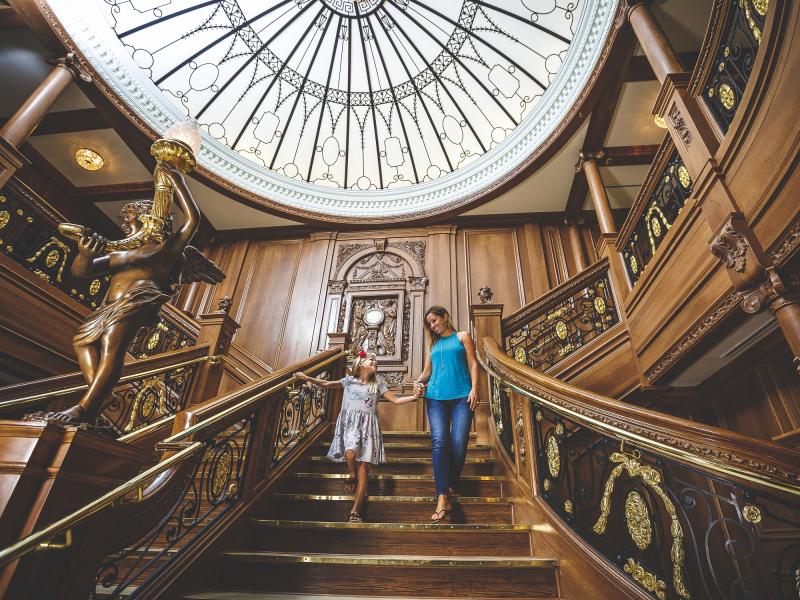 Branson is home to a variety of museums that delight all ages and interests. For kids and kids at heart, the World's Largest Toy Museum, which includes overs 1 million toys from the 1800s to present day, is a true treat. Ripley's Believe It or Not! Odditorium amazes with its one-of-a-kind exhibits, 450 unique artifacts, sensational art, illusions and interactive displays all set in exotic-themed surroundings. (Think graveyards, rampant jungles and other scenes of wonder.) WonderWorks, new to Branson's museum lineup in 2020, presents an upside-down showcase of hands-on activities and exhibits that entertain and educate visitors. The museum features two experiences: an interactive military experience and an exhibit featuring Branson's history. An art gallery, Xtreme 360 bikes, bubble room and more surprises are also located inside the museum! 
If pop culture fits your museum preference, you'll want to add Beyond the Lens! to your itinerary. Combining historical conspiracy theories and high-tech gaming systems, this museum offers hours of discovery. Go on a hunt for Bigfoot, examine some of history's biggest crime theories, try your skills in virtual and augmented reality games, and more. Walk among the stars (wax versions, that is) at the Hollywood Wax Museum. Movie buffs, music fans and anyone interested in the spotlight flock to this impressive exhibit each year. The museum also marks the perfect spot for tons of fun photo ops up close and personal to the most realistic versions of Hollywood's stars on the red carpet. 
Branson is full of history and home to plenty of indoor exhibits filled with items from years gone by for history enthusiasts to explore. Paleontologists will love Prehistoric Fossils, which houses a variety of fossils and gems, and the Dinosaur Museum, which is full of life-size dinosaur replicas. Those who want to "cast to the past" will enjoy the History of Fishing Museum, a 40,000-piece collection of lures, rods, boats, motors and more. 
Learn about the regional history of the Ozarks at the Ralph Foster Museum at the College of the Ozarks, the Ancient Ozarks Natural History Museum at the Top of the Rock and the Branson Centennial Museum located in Historic Downtown Branson.
More of Branson's history-themed museums include the Celebrity Car Museum, a collection of over 100 vehicles from iconic movies and television shows, and the Branson Auto & Farm Museum, an exhibit of over 100 cars and antique tractors. Another incredible display of history is located at the interactive Titanic Museum Attraction, which holds one of the largest collections of authentic artifacts from the renowned ship's tragic voyage. 
Relax with a Show or Film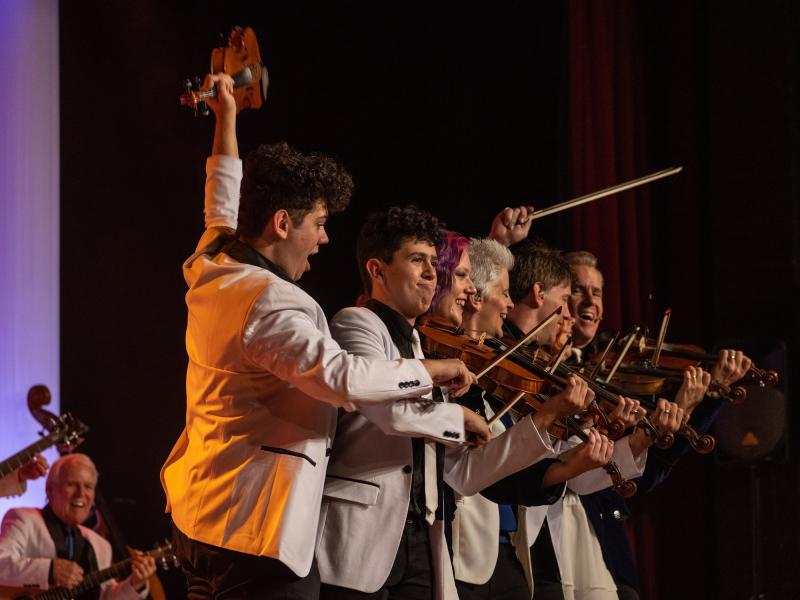 There's no better time to relax and be entertained than a rainy day! See a lineup of Hollywood blockbuster films or adventure films on 4k dual laser projection systems at Branson's IMAX Entertainment Complex. The complex also has its own indoor shopping area and is home to several live shows along with McFarlain's Family Restaurant, a beloved comfort food locale. For additional movie options, head to the Branson Meadows Cinemas.
Branson is recognized for its abundance of live shows, ranging from comedy and dinner acts to kids' performances and tribute productions. Magic shows, acrobatics, theatrical works and music for all tastes are all a part of Branson's variety of entertainment. 
Stay Entertained by Fun and Games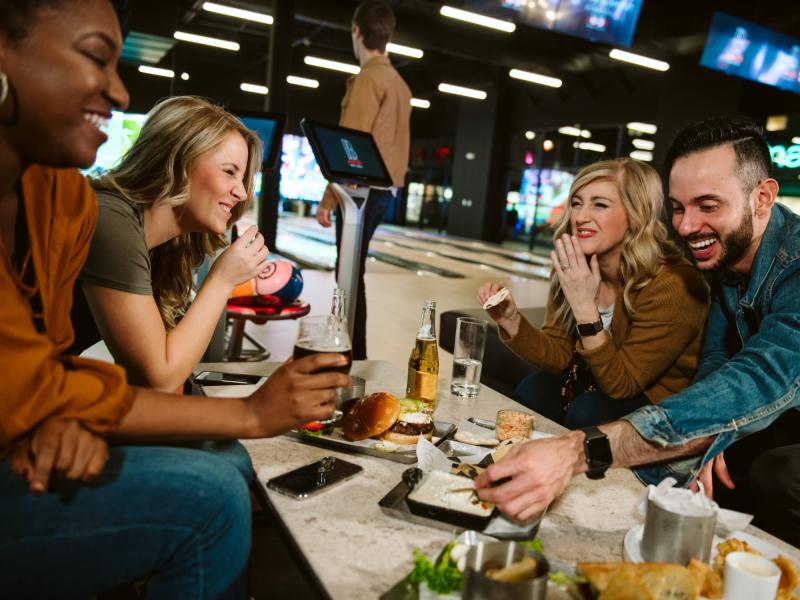 Speaking of entertainment, try one of Branson's many interactive attractions geared toward indoor family fun to brighten a rainy day! Head to Andy B's Bowl Social at the Branson Landing for boutique bowling, private karaoke rooms, table games and more! Also at Branson Landing are Arcade City, The Mirror Maize and the 7D Dark Ride Adventure.
For more indoor fun in Branson, you can find Fritz's Adventure, an indoor three-story complex full of climbing, tunneling and swinging opportunities. Kids love burning energy at Grand Country Resort's Fun Spot that features an arcade, laser tag, indoor mini-golf, bumper cars and the resort's Splash Country Indoor Waterpark. And don't forget the brand new Aquarium at the Boardwalk featuring over 250 species of marine life!
A rainy day is also the perfect time to try your expertise at one of Branson's escape and game rooms with friends. The Escape Code, located at the Shoppes at Branson Meadows, also features The Axe Game where you can have a friendly axe-throwing competition. Other nearby escape rooms include Cryptex Branson and The Escape Branson. Close to the Branson Landing, the Branson Boardgame Cafe has a selection of over 800 games and jigsaw puzzles to keep you entertained all day and evening. 
No matter the weather the forecast brings, there's always a 100 percent chance for fun in Branson! Ready to start planning your Branson vacation? Find more activities and attractions to explore here.