List
8 Italian Specialty Dishes in Branson
Buongiorno! Branson is home to several fabulous restaurants boasting high-quality, traditional Italian cuisine. Here are some of the best places to enjoy Italian dishes in Branson.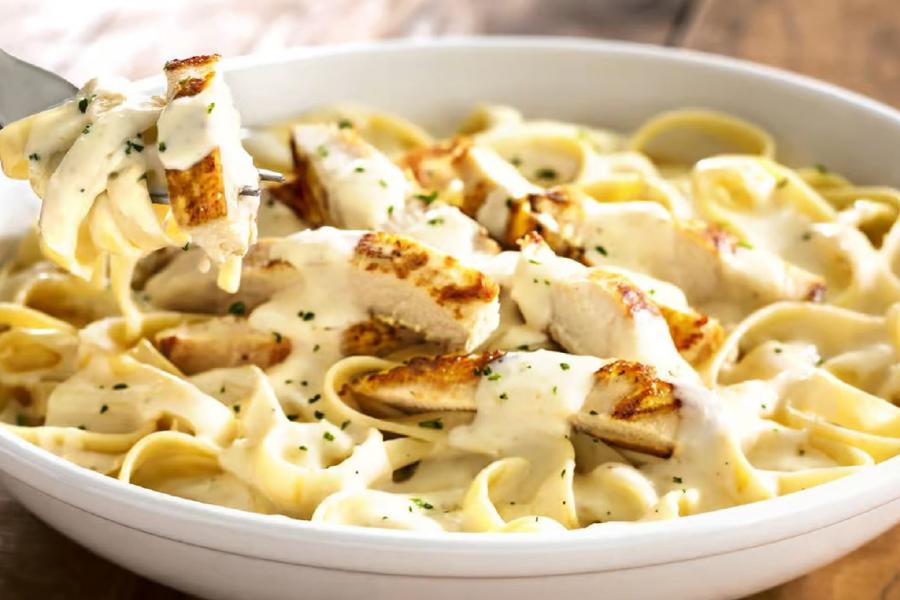 Italian food is one of the most beloved cuisines in the world. From creamy pastas to thin crust pizzas, there's something for everyone. If you're looking for delicious Italian dishes and an authentic experience in Branson, check out the list below!
1. Rigatoni Florentina at Florentina's Ristorante Italiano
2690 Green Mountain Dr., Branson, MO. 65616 ($$)
At Florentina's Ristorante Italiano, the Rigatoni Florentina consists of "grilled chicken, mushrooms, onions, broccoli, artichoke hearts, sundried tomatoes, fresh basil, capers, kalamata olives and garlic - all sautéed in olive oil, with rigatoni, tossed in a tomato cream sauce and finished with [their] house cheese blend." 
2. Linguini & Clams at Level 2 Steakhouse
200 E Main St., Branson, MO. 65616 ($$$$)
A classic Italian restaurant dish, Level 2 Steakhouse's Linguini & Clams is a long-strand pasta seasoned with garlic, chili, white wine and parsley and is topped with clams and fried calamari.
3. Alfredo Pizza at Hook & Ladder Pizza
26 Downing St., Hollister, MO. 65672 ($$)
Not a pasta person? No worries, Hook & Ladder Pizza offers Alfredo pizza! Atop their special alfredo sauce lies chicken, onions, mushrooms, and a special cheese blend for those craving a slice of Rome.
4. Crispy Parmesan Chicken at The Keeter Center
1 Opportunity Ave, Point Lookout, MO. 65726 ($$)
The Keeter Center at College of the Ozarks serves Crispy Parmesan Chicken, a dish comprised of fried parmesan chicken, candied bacon, tomatoes, turmeric picked egg, and smoked gouda cheese atop a base of baby greens.
5. Ricotta, Fig & Prosciutto Bruschetta at Devil's Pool Restaurant
612 Devil's Pool Rd, Ridgedale, MO.  65739 ($$)
The Ricotta, Fig & Prosciutto Bruschetta at Devil's Pool Restaurant involves house-made ricotta, poached figs, arugula oil, balsamic reduction, on top of a toasted baguette.
6. 

Pasta Carbonara at Pasghetti's

3129 W 76 Country Blvd, Branson, MO 65616 ($$)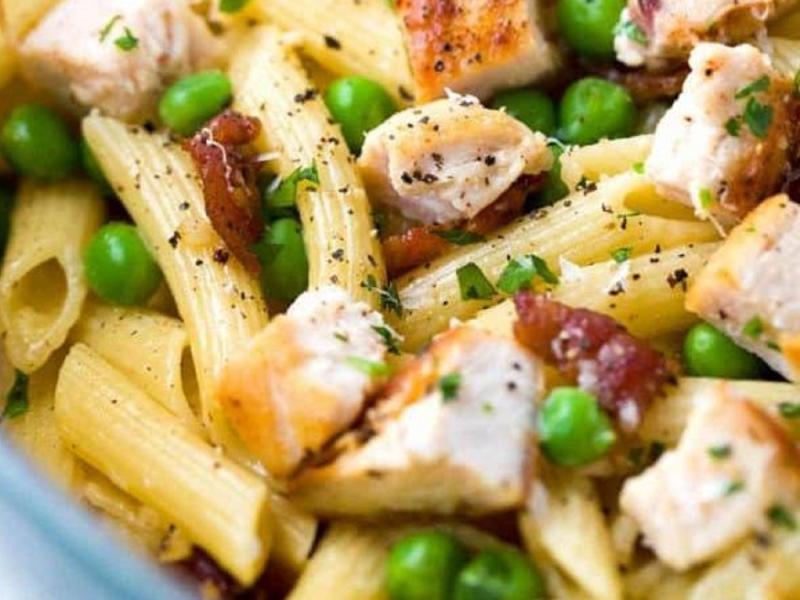 Pasghetti's "dish straight from Rome" is made with penne pasta topped with fresh tomatoes, peas, smoky chopped bacon and is tossed in a creamy alfredo sauce with the option to add chicken, steak and shrimp to the mix. 
7. Margherita Pizza at St. James Winery Branson
26 Downing St, Hollister, MO. 65672 ($$)
If you're looking for a little Italy with your wine, St. James Winery & Restaurant serves a "rustic pizza with house made marinara sauce, mozzarella cheese, fresh basil and finished with balsamic drizzle" to ease your cravings. 
8. Palermo Calzone at Rocco's Pizza
2722 State Hwy 248, Branson, MO 65616 ($$)
Originating wholly from Naples, Italy, the calzone is a delectable stuffed dish. At Rocco's Pizza, try their Palermo Calzone stuffed with meatballs, ricotta cheese, jalapeños, and mozzarella served with homemade marinara.
In the mood for something else? Find out what other fine dining experiences Branson has to offer here!