List
Top Scenic Sips in Branson
The buzz on the street is Branson has the most scenic spots for your vacation to enjoy both a beverage and view!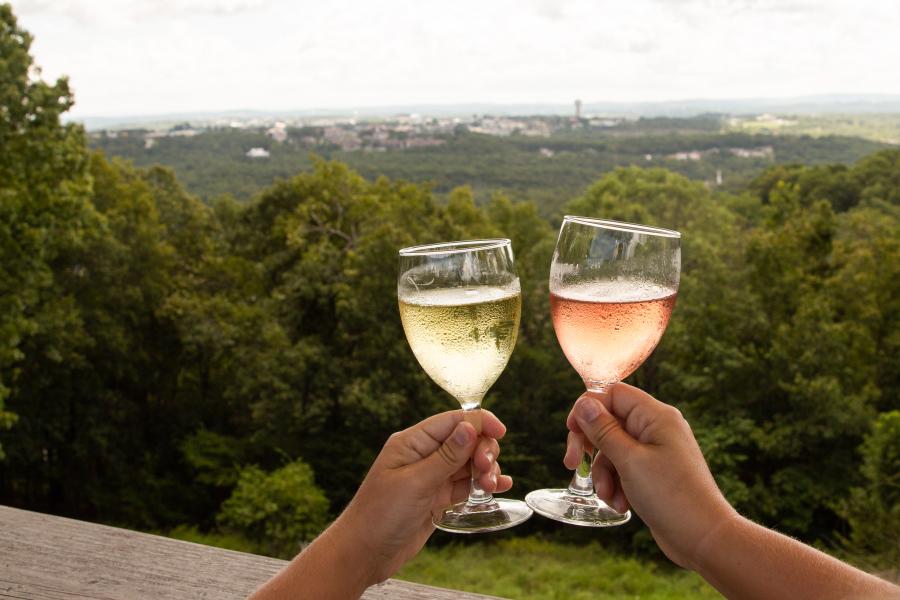 The Branson region is known for its stunning lake and mountain views. The best way to enjoy them is with a cold drink and great company. Check out some of our favorite spots below to catch a sunset and sip on something delicious!
1. Captain's Quarters
90 Nautical Mile Dr, Branson, MO 65616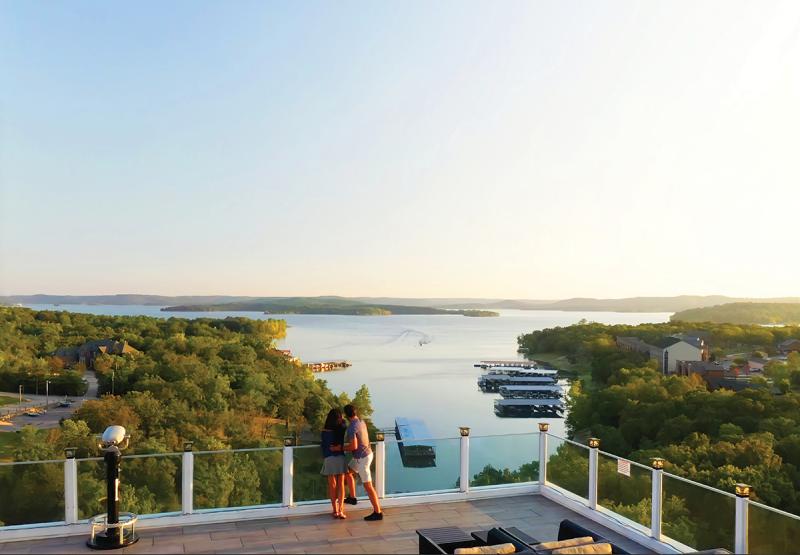 Towering above a sweeping view of Table Rock Lake, Captain's Quarters offers one of the most scenic spots to sip on a cool beverage while catching the sunset. This roof top bar is the perfect location to enjoy amazing lake drinks and experience one of the best views the Branson region has to offer. 
2. Andy B's Tiki Bar
433 Promenade Way, Branson, MO 65616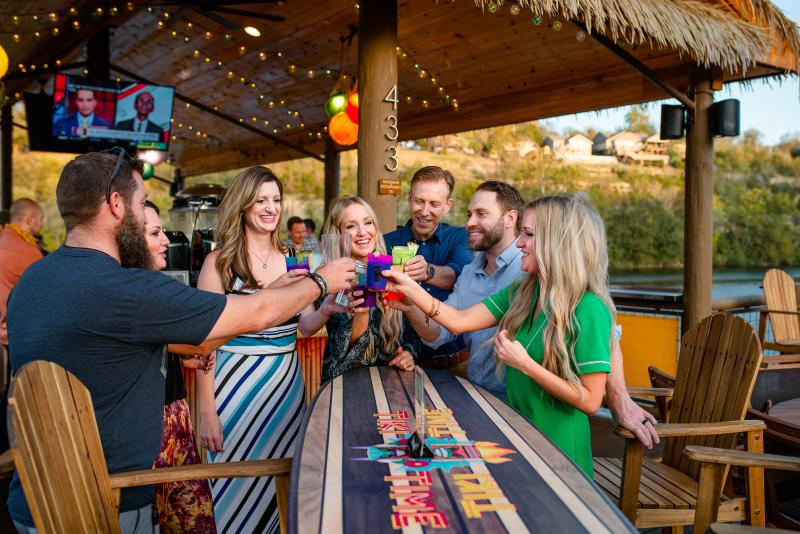 Overlooking Lake Taneycomo, Andy B's Tiki Bar allows you to enjoy all of the benefits of being right on top of the water and being close to all of our downtown attractions. The Tiki Bar is one of the best place to stop and enjoy a beverage after shopping at the Branson Landing.
3. Lindwedel Winery
3158 State Hwy 265, Branson, MO 65616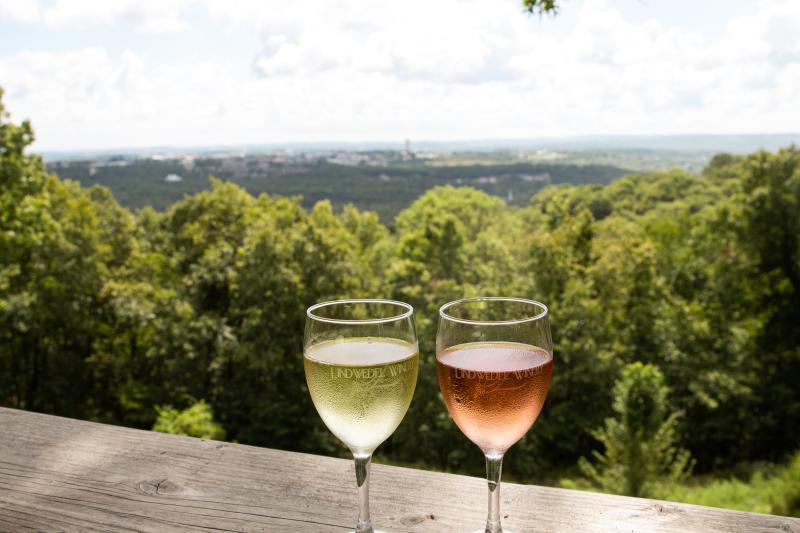 Want to enjoy great wine, live music, and a beautiful view of Branson? Then Lindwedel Winery is for you! This winery offers an impressive collection of wine produced in Missouri and the perfect food menu that will compliment your beverage.
4. Vino Cellars at the Lake/ Bistro 58
15038 MO-13, Reed Springs, MO 65737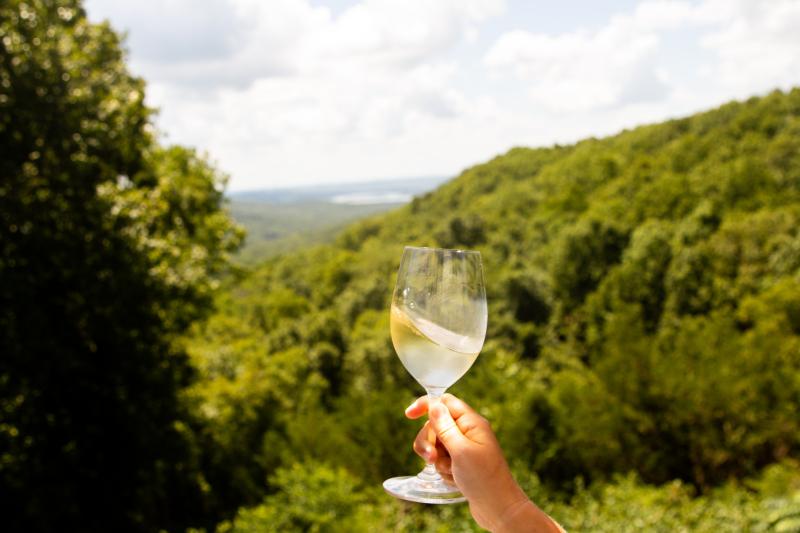 Over looking Missouri's rolling hills and great view of Table Rock Lake, Vino Cellars offers you wine and food that is just as amazing as their view. You wont be able to leave this wine shop without trying their phenomenal stuffed dates and taking a bottle of wine home with you.
5. Mountain Top Grill 
1250 Golf Club Dr, Hollister, MO 65672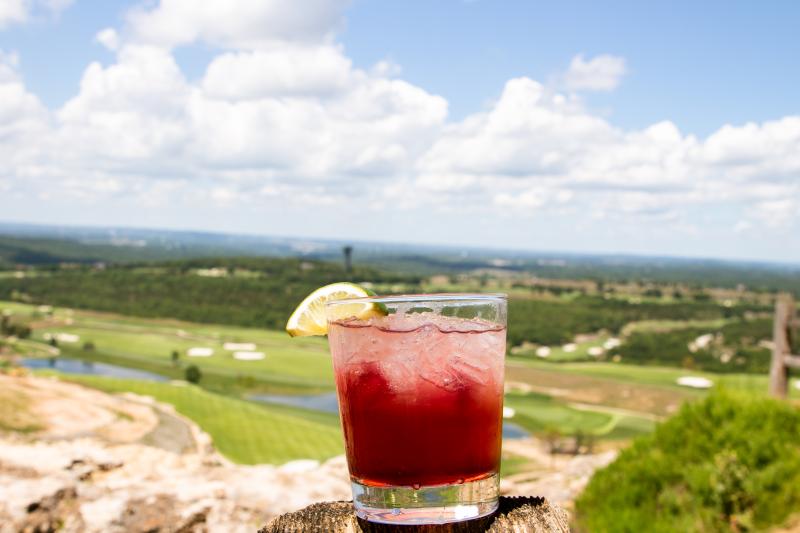 Mountain Top Grill will leave you in awe after seeing the gorgeous golf courses of Mountain Top and Payne's Valley. Weather you're waiting for your tee time or just looking for a jaw dropping view, Mountain Top Grill is an amazing place to enjoy an afternoon beverage.
6. Buffalo Bar
150 Top of the Rock Rd, Ridgedale, MO 65739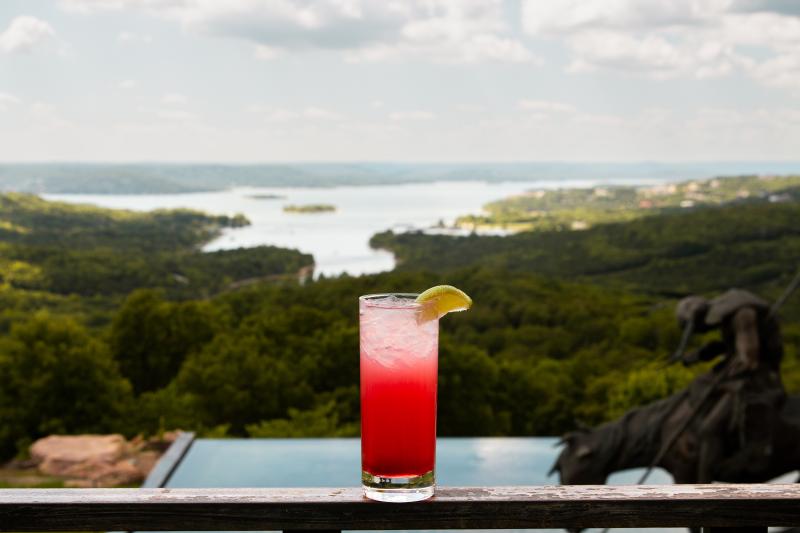 After a day out on the signature Jack Nicklaus Top of the Rock golf course, the perfect way to end your night is enjoying a lovely glass of your favorite beverage in the Buffalo Bar. Make sure you stay until the evening so you can catch the sunset ceremony to capture a breathtaking picture that will surly make your friends jealous.
7. Capone's Speakeasy 
214 W Main St, Branson, MO 65616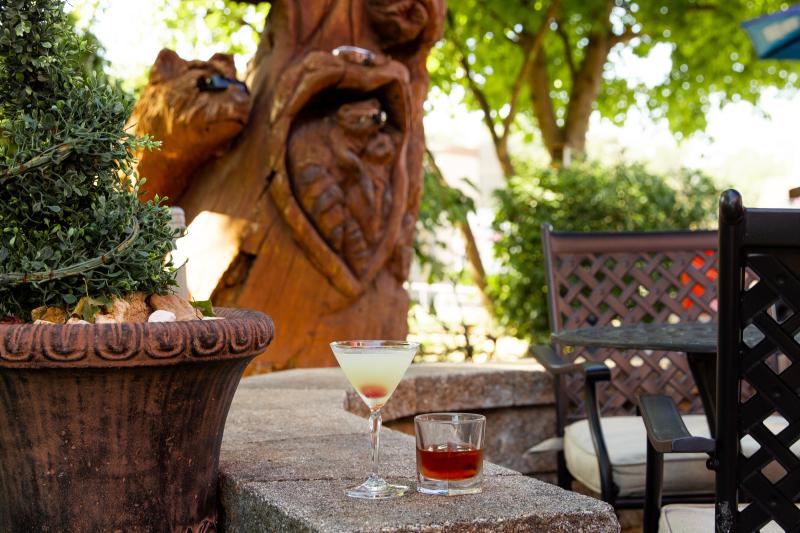 Want to continue your day in historical downtown Branson? One of the best spots to cool down and grab a beverage is Capone's Speakeasy. Full of history, this speakeasy offers a wide variety of great drinks, tapas, and even better people. You can't go downtown without stopping by this iconic restaurant.
Looking for other things to do while you're in town? Check out all there is to keep the good times rolling!