Cabins in Branson
Enjoy the natural beauty of Branson from your own comfy cabin.
Whether nestled in the rolling hills of the Ozarks or overlooking a tranquil lake, there's a wide variety of cabins in Branson to choose from. You'll find rental options ranging from rustic log cabins to luxurious lodges; you can even stay in a treehouse! Just imagine relaxing by the fire or enjoying coffee and the sunrise from your deck. Renting a cabin gives you a front-row seat for nature's amazing show in one of the most scenic regions of Missouri.
Cozy Up
7 Cozy Cabins in Branson
Spend your vacation in Branson surrounded by the natural beauty of the Ozark mountains and pristine lakes in one of these beautiful cabins.
Learn More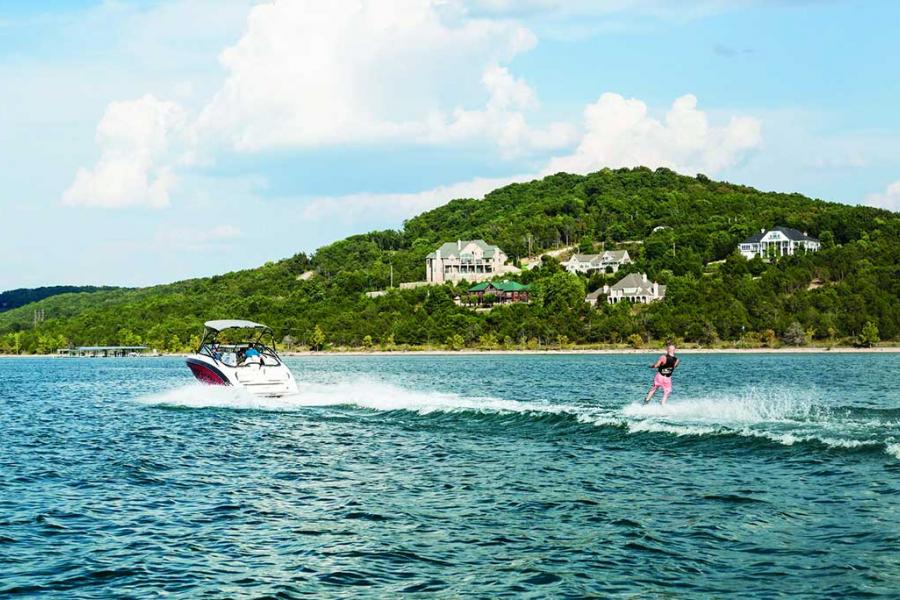 Lake Views
Cabins Near Table Rock Lake
Looking for a spot near the water? Stay at a cabin near Table Rock Lake for endless fun on the water and gorgeous lake views.
Views Cabins
Browse Listings
Branson Cabins