Article
Downtown Branson Lodging: Stay in the Center of the Excitement!
For visitors looking to stay in the center of excitement, our varying styles of lodging options in Historic Downtown Branson were made with you in mind.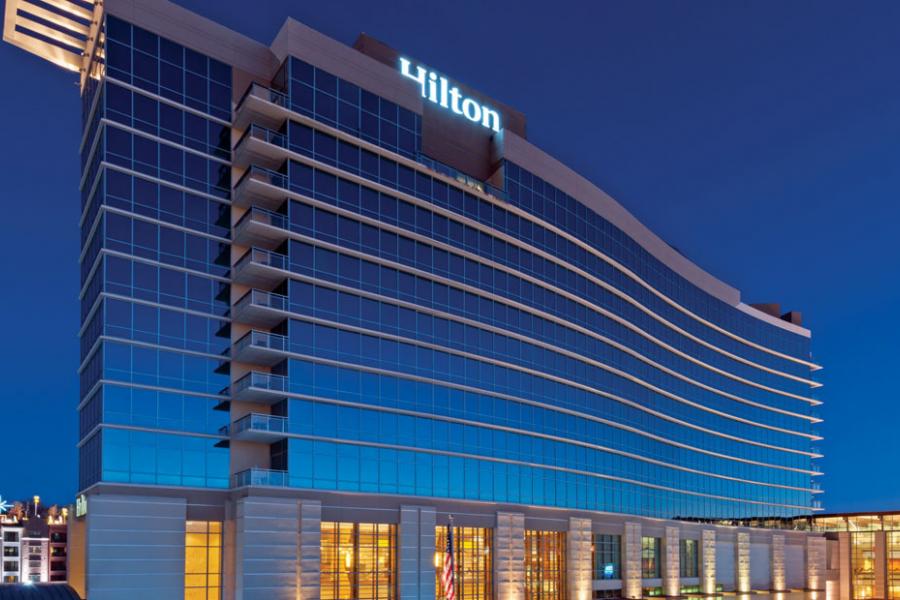 Historic Downtown Branson is constantly bustling with nostalgic fun and upbeat energy in a small town environment. Here you have the chance to explore some of the city's top sights, classic diners, favorite novelty shops and family-friendly fun. Lodging options in Downtown Branson like the Hilton Branson Convention Center Hotel, Best Western Plus, and The Branson Hotel allow you to make your home away from home center stage to the excitement.
Be prepared for a dazzling and luxurious night's stay at the Hilton Branson Convention Center Hotel, one of Branson's top hotels. Stay in one of their guest rooms that offer one king bed or two queen beds, along with a 37" LCD flat panel HD television, and much more! Enjoy a beautiful view of Lake Taneycomo, the Branson Landing, Historic Downtown Branson, and the Ozark Mountains. 
Hilton Promenade at Branson Landing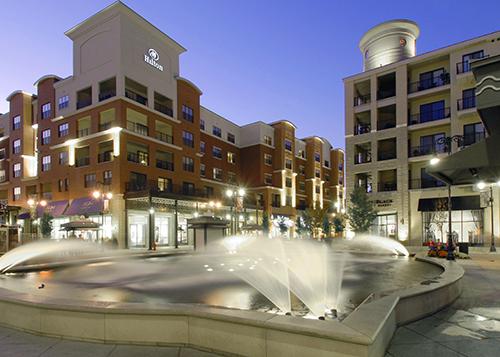 For the best views of Branson Landing and Lake Taneycomo, Hilton Promenade is the place for you. Relax in one of the Promenade's Deluxe Guest Rooms or their Branson Suites and Condos. You will enjoy their luxurious king and queen beds from the Hilton Serenity Collection, their 32" flat screen TVs as well as blazing fast internet and other desired amenities. 
Best Western Plus Landing View Inn & Suites
As an award winning hotel in Downtown Branson, you won't be disappointed with this Choice Hotel. Conveniently located near Branson's famous Entertainment District, the Best Western Plus provides you with not only a short distance to all the great Downtown shopping and restaurants, but also to one of Downtown Branson's free trolley. Prepare for your day with their free hot breakfast each morning, or take a swim in their indoor pool to cool off in the afternoon. You will also feel rested in any one of their standard rooms or suites.
Landmark Inn
If you enjoy staying in an historic location, then you will love Landmark Inn. Originally built for the railroad's station master in 1905, it later became a boarding house. If you are looking for a quiet stay close enough to the shopping and eating at Branson Landing or in Historic Downtown Branson, then this is the place to be! The Landmark Inn is known for its quaint location and clean rooms. The hotel has a total of 8 rooms that consists of Queen Deluxe rooms, 2 Full Bed Deluxe rooms, and King Deluxe rooms.  They also provide a plethora of room amenities that will keep you comfortable.
The Branson Hotel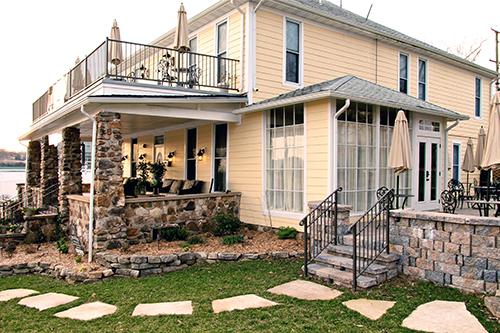 A hotel that's connected to a café and wine bar is always a good choice. The Branson Hotel offers some of the most unique rooms you can find in Branson. The hotel contains 2 floors of rooms, each containing different elaborate themes. Try the rustic look of their Horseshoe bedroom that will fill your heart with country, or for more of an early 1900's look, then you will love their Heritage room. Don't miss this gem in the heart of Branson.
Branson House Bed & Breakfast
Stay in a place that feels just like home. At the Branson House Bed & Breakfast, you will find the perfect location for a quiet or romantic getaway. With their continental breakfast, luxuriously appointed rooms, and private baths you'll find yourself wanting to come back again and again. During your stay, the Branson House Bed & Breakfast team aims to help you make the most of your memories. 
Sandpiper Landing Inn
Do you like to be able to park in front of your door or just be steps away from your room? Sandpiper Landing Inn is a quaint and clean motel that is perfect for your traveling needs. You can relax in their renovated rooms and enjoy their well-manicured surroundings. Their free Wi-Fi, outdoor pool and wonderful bedrooms will give you the peace and calm you need from a long journey. This Inn is located just one mile from the Branson Convention Center, and an easy walk away from a nearby free trolley stop. 
While staying in Historic Downtown Branson, discover the many fun things there are to see and do. 
Places Mentioned
Find Your Next Branson Adventure