Article
BBQ Restaurants in Branson
While there is a wide variety of local flavors to choose from, sometimes the only food that can satisfy is Branson's best barbecue.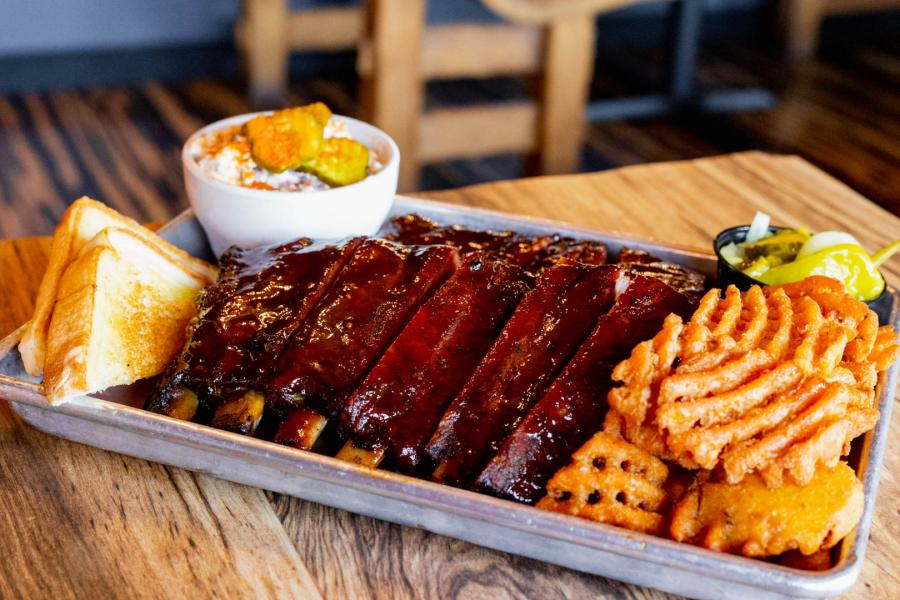 Pitmasters in Branson serve up incredible barbecue and a large assortment of tasty sides, which create a delectable and memorable experience for everyone that walk through the doors.
Here are four excellent BBQ stops in Branson that dish up mouth-watering smoked meats:
Danna's BBQ and Burger Shop
When looking for one of the area's most popular eateries, Danna's is a local favorite that's ranked one of top restaurants in Branson, according to Trip Advisor reviews. Along with perfectly smoked ribs and excellent burgers, Danna's is famous for its specialty creations, such as the Big Pig, a generous portion of pulled pork served on Texas toast.
Gettin' Basted
Gettin' Basted is now located on W 76 Country Blvd in the heart of Branson's Entertainment District. With award-winning barbeque and specialty items like chicken and waffles, mac & cheese topped with crispy pork belly and BBQ sauce, and nachos made with crunchy fried wontons, this barbecue hotspot is a no-brainer!
Famous Dave's
This BBQ staple on the Branson Landing serves up generous portions of smoked goodness. Noted for its St. Louis-style ribs and spicy macaroni and cheese, some of the seats at Famous Dave's come complete with great views of the boardwalk along Lake Taneycomo.
Big D's BBQ
In addition to a locally based food truck, Big D's BBQ is now a full-fledged restaurant. Full of love and flavor, the delectable platters paired with Big D's signature pit beans, smoke corn or coleslaw make an unbelievable combination. The next time you're in Branson make sure to bring the family for a barbecue feast!
Ready for something sweet? Check out our top 10 ice cream spots. 
Places Mentioned
Find Your Next Branson Adventure