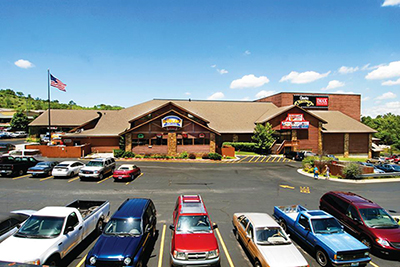 There are some movies you absolutely have to see on the big screen, and then there are those you need to see on a really big screen. You can do both at Branson movie theaters, which offer the latest in Hollywood entertainment along with modern amenities and features.
Branson's Imax Entertainment Complex
One of the best places to see a movie in the city best known for its live performance shows is Branson's Imax Entertainment Complex. The massive Imax screen has a laser projection system that pulls you deep into the film experience, thanks to its stunning clarity, and the sound system is equally as remarkable.
Elite Cinema III
The Imax Entertainment Complex also houses the Elite Cinema III. Inside the Cinema III theaters, you'll appreciate the stadium-style seating, cozy chairs and another world-class sound system.
Branson Imax and Elite Cinema III are co-located with several attractions, meaning your trip to the movies can become a long night on the town. Dine at McFarlain's Restaurant before or after your show (get some cornbread – it's delightful!) and see a live music show such as the Ol' Time Gospel Hour at the Little Opry Theatre, an intimate venue that's home to several shows and performers.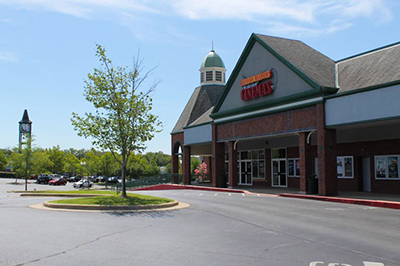 And don't forget to spend a little time shopping at the indoor mall, where you'll find everything from clothing and jewelry to quilts and grandfather clocks.
Branson Meadows Cinema 11
Also in Branson is the Branson Meadows Cinema 11, located at The Shoppes at Branson Meadows. This expansive theater has state-of-the-art 4k projectors to give you an incredible theater experience, and with 11 screens from which to choose, there's always a good selection of movies.
When the movie lets out (or before you go in) take some time to shop at retailers such as the V.F. Factory Outlet, Hush Puppies and Tuesday Morning as you stroll through The Shoppes at Branson Meadows.
Amazing entertainment venues are everywhere in Branson and these theaters are no exception. And to start planning your Branson vacation today, find more great Branson entertainment options here. Learn more about all there is to see and do in Branson by following us on Facebook, Instagram, and Twitter. ExploreBranson is also on Snapchat!