Itinerary
A Hipster's Guide to Branson
Imagine unique attractions, plenty of Insta-worthy spots, great food and off-the-beaten-path adventures — all tucked away in the beautiful Ozark Mountains.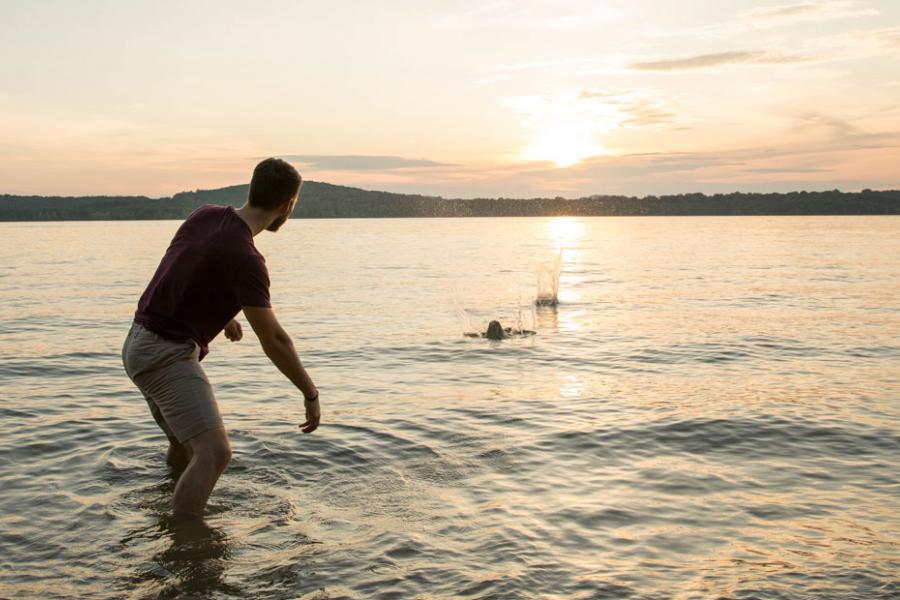 Widely known as a vacation spot for families and retirees, Branson is also a destination with major hipster vibes. Check out these 15 itinerary ideas for experiencing the most of Branson's culture during your next visit: 
#1: Stay in Natural Surroundings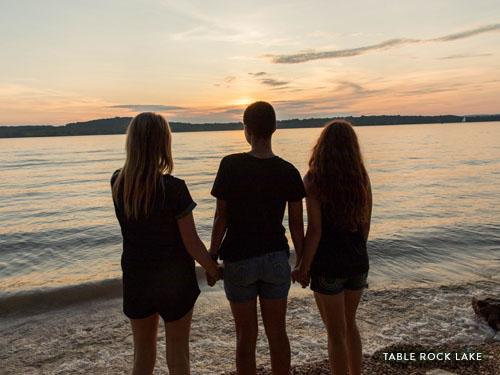 Wake up in the ultimate hipster oasis at Camp Long Creek within the grounds of Big Cedar Lodge, Branson's premier wilderness resort. Big Cedar's newest lodging options include modern farmhouse styled cabins and a glamping unit fitted with a chandelier, king-size canopy bed and private outdoor tub overlooking Table Rock Lake. Cody's Cabins also offer plush, affordable accommodations with great woodsy views. 
#2: Brunch at BillyGail's 
Hipsters love to brunch, and Branson has the pancakes that can literally fill your Instagram foodie feed. Fuel up for a day in Branson with a stack of hubcap-size pancakes at BillyGail's Cafe. This popular breakfast spot serves them in a variety of flavors — from pecan and buttermilk to chocolate chip and blueberry — all rich, fluffy and overlapping the plate. You'll also find large, delicious country breakfasts on the menu, along with a well-curated variety of hot sauce. Come prepared: visitors are required to pay with cash only.
#3: Be Starstruck
Although wax museums pop up in a number of cities, the Hollywood Wax Museum in Branson has a particularly good sense of humor and lets you interact with many of its celebrities. Selfie with realistic figures of Hugh Hefner, George Clooney, Judy Garland, Sandra Bullock, Michael Jackson and several more. You'll leave the museum feeling like you walked the red carpet!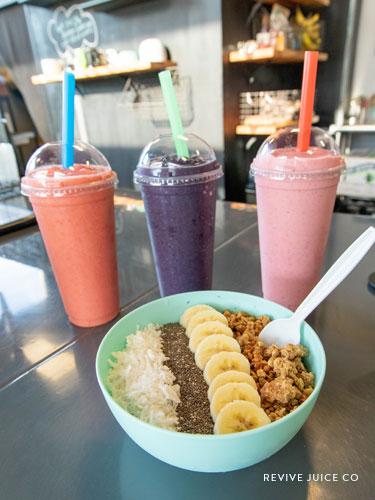 #4: Find Your Zen
Keep your mind and body centered during your next getaway with a class at Kom Hot Yoga, the area's largest yoga facility. Kom has a variety of classes, from yin fusion to cardio and body sculpting. Kom's yoga room is climate-controlled, featuring heat, humidity and air purification to enhance your experience. Big Cedar Lodge also has several yoga classes available, including sessions on the beach and yoga hikes. The Chateau on the Lake Resort, Spa and Convention Center has a yoga studio in its spa. 
#5: Turn On the Juice 
Choose a healthy, zesty drink to refresh after a sweat sesh or gear up for your next adventure at Revive Juice Co., a locally-owned juice bar that features smoothies, cleanses, lunch wraps and acai bowls. Talk about a delicious way to stay health-conscious while on vacation! 
#6: Hike and Spelunk
Go on a guided hike, cave tour, SUP (stand up paddle boarding) outing and more with 37 North Expeditions. Each adventure is organized into a day trip, some ending at gorgeous and out-of-the-way locales, such as Bear Creek Winery, Persimmon Hill Farm, Copper Run Distillery and more.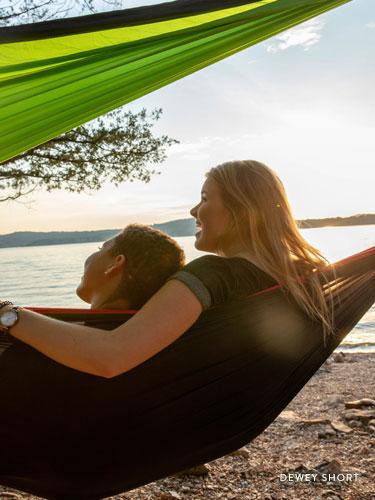 #7: Find the Perfect Hang
Gather your gang and head to one of Branson's campsites to spend an afternoon hammocking by surrounding trails. In the evening, roast s'mores as you take in the surrounding scenic Ozarks with your pals. 
#8: Browse Vintage Finds Downtown
Historic Downtown Branson is lined with tons of unique shops, local art, flea markets and antiques. Step into Dick's 5 & 10, a 1,500-foot general store, for quirky and vintage merchandise. You'll find an incredible variety of old-fashioned candy, games, home decor, collectibles, souvenirs and more. Established in 1961, Dick's 5 & 10 is still a family owned and operated business and is a central hot spot in downtown Branson.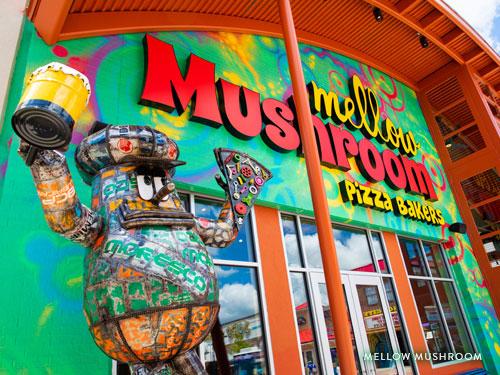 #9: Mellow Out at Mellow Mushroom
One of Branson's newest dining additions on the Branson Landing is Mellow Mushroom, an eclectic and artsy restaurant chain, serving up stone-baked pizzas, salads, hoagies, calzones and more. Gluten-free and vegan options are available. Satisfy your pizza craving while you're in town with this eatery's trendy atmosphere. 
#10: Coast Through the Ozarks - Mountain-style
Roller coasters are always a thrill, but have you coasted mountain-style? You'll feel like you're flying through the Ozark mountains at the Runaway Mountain Coaster as you reach speeds up to 30 mph. You can race through the rails on a hillside slope at the Branson Coaster, one of the attractions located at the Branson Sawmill. 
#11: Go Chase Waterfalls
Dogwood Canyon Nature Park overflows with gorgeous biking and hiking trails, wildlife and turquoise pools.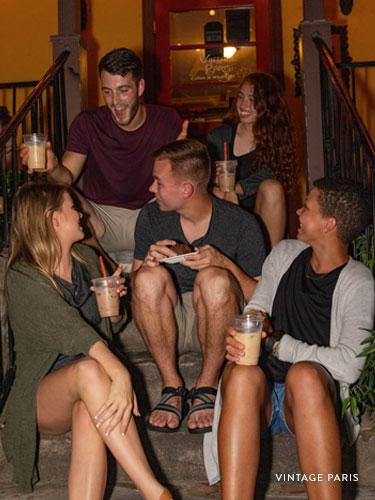 Explore the park on foot, horseback, tram or segway to capture all the park has to offer, including more than a dozen waterfalls cascading down giant rock formations. Be sure to stop at the impressive Wish Bowl Falls, where gold-colored trout are often spotted in the waters. 
#12: Expresso Yourself
If you need to caffeinate during your trip, Branson has several coffee shops that will complete your coffee fix. Expresso Branson is perfect to grab on-the-go, while Vintage Paris and Hollister Coffee Company have eclectic seating for visitors to savor a cup. 
#13: Get Your Game On
Branson is the perfect setting for a little friendly competition. Try one of the many go-kart tracks including the Heavy Metal High Rise at the Track Family Fun Parks. Not fast enough for you? Head over to the Xtreme Racing Center for high speeds up to 40 mph. Or play a game of wits at Escape Code where you and your friends have one hour to solve a mystery while being locked in a room. To really test your coordination, head to the Landing Axes at the Branson Landing for an axe-throwing match. You might leave feeling like a lumberjack! 
Feeling inspired to make Branson your next destination? Share your experience with us by using #ExploreBranson on social media. You won't run out of things to do while you're here! 
Places Mentioned
Find Your Next Branson Adventure