Article
Best Views in Branson
The Missouri Ozarks has a unique character and pleasing scenery. You might not realize it, but attractions give an excellent, bird's-eye views of this lively city and the area that surrounds it.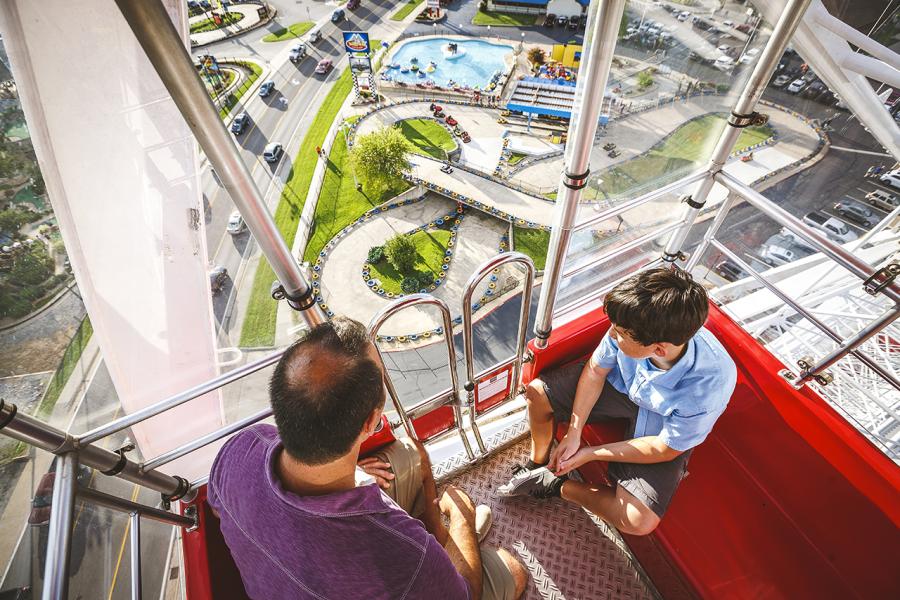 Looking for a selfie spot, romantic overlook, or a view for the scrapbook? Here's a look at some of the best views of Branson:
Inspiration Tower at Shepherd of the Hills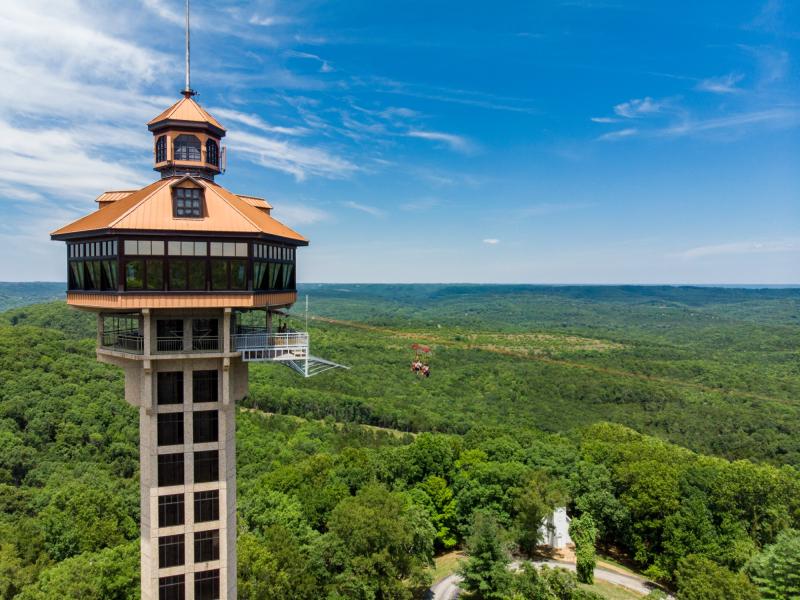 Also known as Branson's "landmark on the horizon," the Inspiration Tower stands at 230' tall and is currently the highest point in Southwest Missouri. Open year-round from 9 a.m. to 5 p.m., this makes it the perfect place to visit during rain or shine.
Branson Ferris Wheel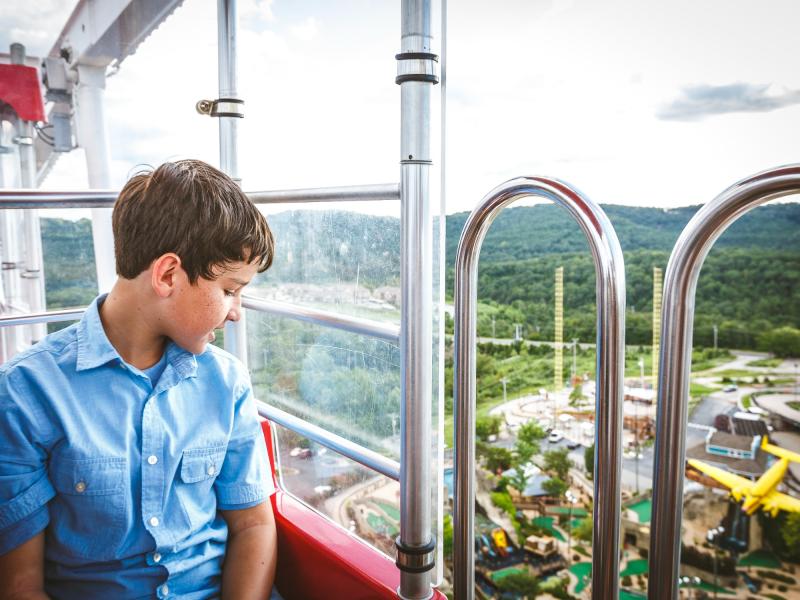 Seeing the bright neon lights of Branson's live-show theaters is impressive enough from the road, but it's downright incredible from 150 feet up – the position you find yourself in as your Ferris Wheel gondola reaches its apex.
Bigfoot Fun Park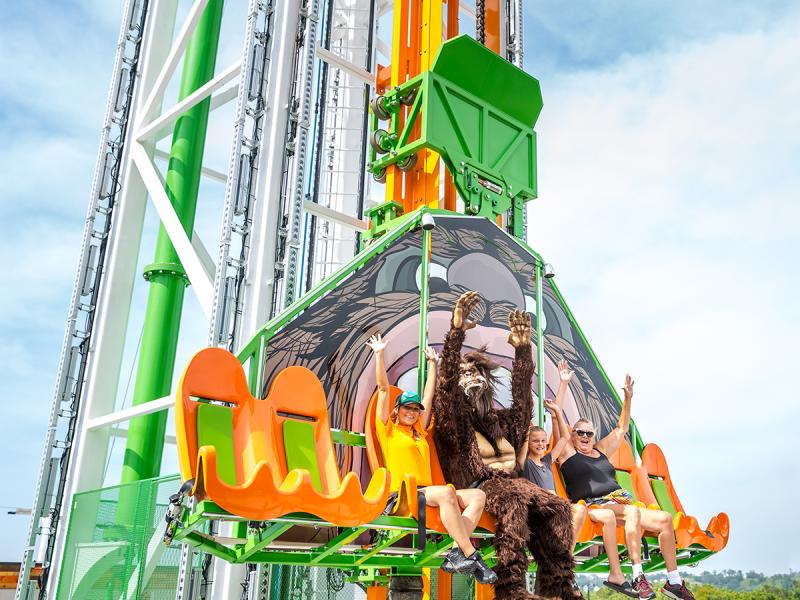 his attraction at Bigfoot Fun Park on Highway 76 will take riders 200 feet up and bring them back down one of three ways. Adventurous folks will like the free-fall style ride and the option to go flipping end-over-end in a saddle swing. For those who prefer a slow-and-steady pace, there's an observation cart that rotates 360 degrees to give more complete views of the area.
Scenic Overlooks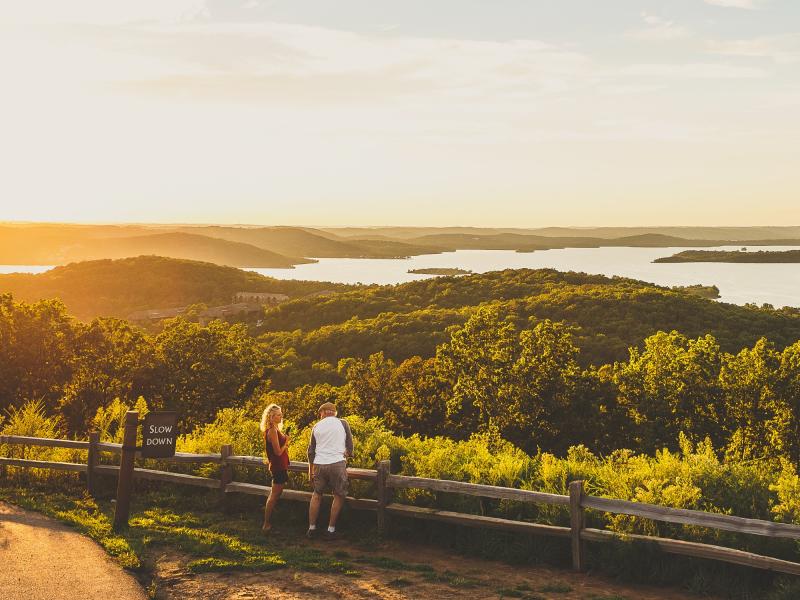 The first place to check out is Route 165's scenic overlook which is part of a scenic drive that runs about 22 miles and includes stretches of Route 265. On the drive, you'll see Table Rock Lake and the Table Rock Lake Dam. Secondly, located inside the Ruth and Paul Henning Conservation Area, a scenic overlook that's less than a half-mile from the parking lot leads to a 40-foot-tall viewing tower atop a formation known as Dewey Bald, where views of the White River Hills await. Lastly, take a drive up to the top of Big Cedar Lodge's scenic overlook for a beautiful few of the Table Rock Lake and the charming wilderness resort.
These are just a few of the ways to reach new heights and find unforgettable views in Branson. Check Outdoor Fun in Branson for ideas on other outdoor activities in Branson.
Places Mentioned
Find Your Next Branson Adventure