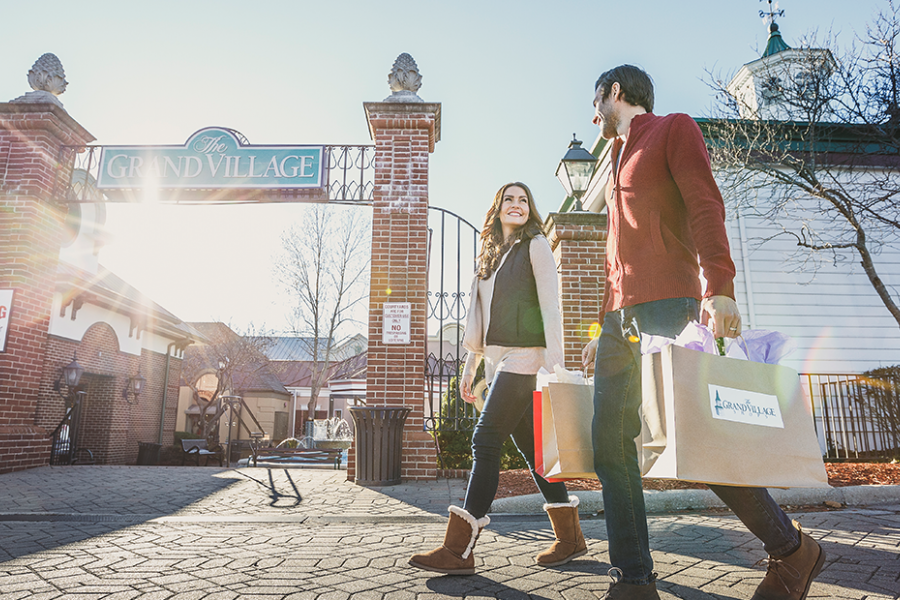 Now that Christmas is just around the corner and holiday festivities are underway, it is time to start thinking about what gifts you want to give your loved ones. From handmade one-of-a-kind gifts to the latest fashion outfits, you can find something for everyone on your wish list!
Here are some of the best places to find great deals in Branson:
The Grand Village Shops
Nov. 26 from 10:00 a.m. – 6:00 p.m.
If you're looking for the quintessential shopping experience filled with unique stores and boutique shops, look no further than The Grand Village Shops! Home to the largest Christmas store in the midwest, you will find all the perfect Christmas decor and gifts! 
Black Friday Blowout at Branson Landing
Nov. 24 from 7:00 a.m. – 12:00 p.m.
Branson Landing's Annual Black Friday Blowout will include great store sales, raffles and so much more. The first 100 guests (ages 18 and over) in line at suite 1207 (next to Smith Creek Moonshine on the Bass Pro end) by 9 a.m. on Black Friday will receive a $10 Bass Pro Shops Gift Card. Also, the first 250 guests (ages 18 and over) will receive a goody bag filled with store coupons, discounts, surprises, and more! All shoppers 7am to noon will receive one Raffle Ticket to win Black Friday gifts! Raffles will be drawn at the top of each hour from 8 a.m. – 12 p.m. 
Tanger Outlets' Black Friday
Nov. 25 Closed
Nov. 26 from 6:00 a.m. – 9:00 p.m.
With stores opening at 6 a.m. on Black Friday, Tanger Outlets is your ultimate shopping experience. Whether you are searching for the perfect gift for loved ones or for yourself, everything you need can be found at this one-stop-shopping destination! 
To find a full list of shopping in Branson, click here!