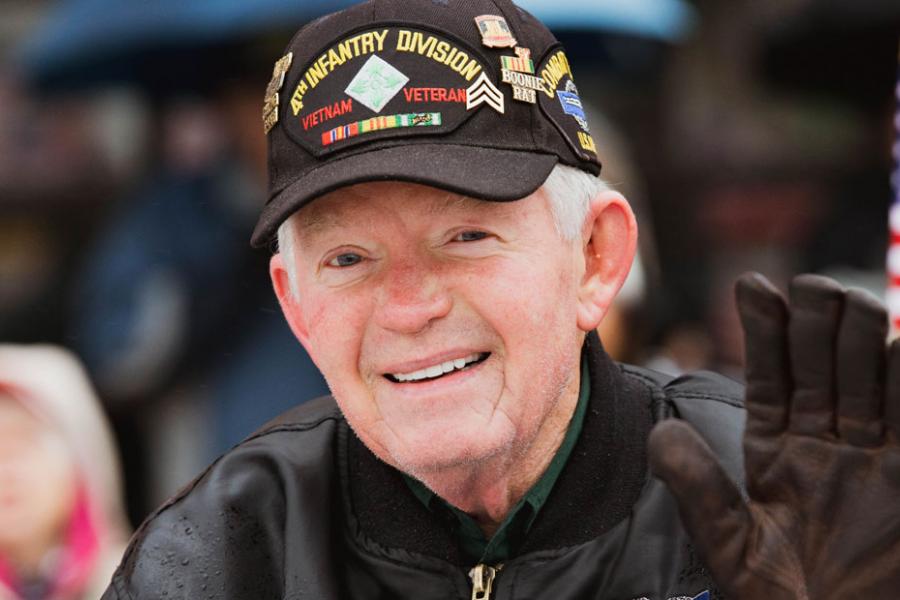 Preserving military history and honoring past and present servicemen and women are part of Branson's culture all year long. Add one of the area's veterans' monuments or special events to your Branson itinerary for a truly memorable experience. 
Live Patriotic Tributes 
No visit to Branson is complete without seeing a live show. From country music and comedy to Broadway-styled productions and tribute performances, there's a show to fit everyone's taste. Branson entertainers have a long tradition of paying homage to those who've served, and it's not uncommon for rousing ovations to occur when veterans are recognized as patriotic songs echo through performance venues.
During Veterans Homecoming Week, many performers dedicate shows especially to veterans. Check this Veterans Week schedule to see shows as they are announced. 
Museums and Memorials
No matter what time of year you visit Branson, the Veterans Memorial Museum is a must-see. Situated on W 76 Country Blvd, the museum includes detailed information and artifacts from all service branches with a focus on the wars of the 20th Century: World War I, World War II, the Korean, Vietnam and Persian Gulf Wars. Featuring a P-51 Mustang fighter that sits outside the museum entrance, this is one place you can easily find. Exhibits inside the museum include sculptures, murals and thousands of pieces of military memorabilia. You'll also find displays including names of soldiers killed in action since World War II. The museum is open daily from 9 a.m. to 5 p.m (hours may vary by season).
Another historical tribute to those who have served is Patriots Park at the College of the Ozarks. Located next to the entrance of campus, Patriots Park is a place of respect, reflection, and remembrance. It encompasses Veterans Grove, The Global War on Terrorism Memorial, The Korean War Memorial, The Missouri Vietnam Veterans Memorial, The Missouri Gold Star Families Memorial, and the World War II Flag Plaza. With the addition of these scared memorials on campus, the College honors those who have served and sacrificed for our country and hopes to educate future generations regarding America's heritage and military history.
Due to the College's COVID-19 guidelines, the campus is temporarily closed to visitors. When the campus reopens, the College invites groups to hold memorial services and events at Patriots Park.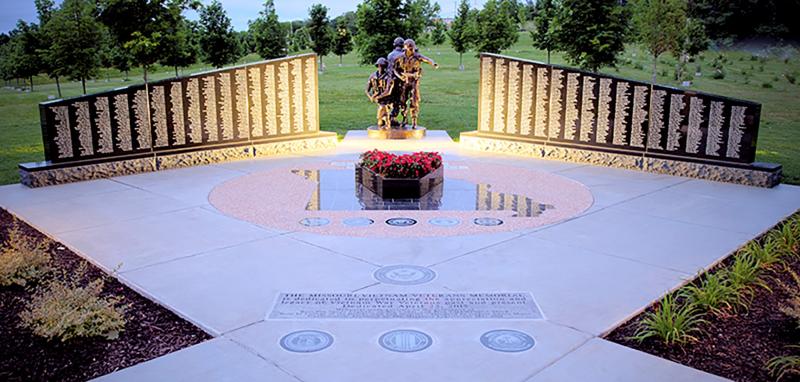 Branson is proud to be a destination for honoring veterans year-long. Learn more about veterans' events in Branson here. 
Veterans Homecoming Week
Veterans and their families can find special activities happening each November along with grateful supporters ready to thank them for their service during Branson's annual Veterans Homecoming Week. Slated for Nov. 5-11, 2022, this year's celebration will include special concerts, reunions, meals, activities and the annual Veterans Day Parade held in Historic Downtown Branson. A Veterans Village Daily will be open daily at the Ballparks of America Complex.
Keep watching here for updates and schedule additions to this exciting week-long commemoration.