Article
Fall Fun in Branson: Specials for Homeschool Families
This fall, homeschool families can pair the overwhelming beauty of fall in the Ozark Mountains with great deals on attractions for your family field trip. Learning has never been more fun!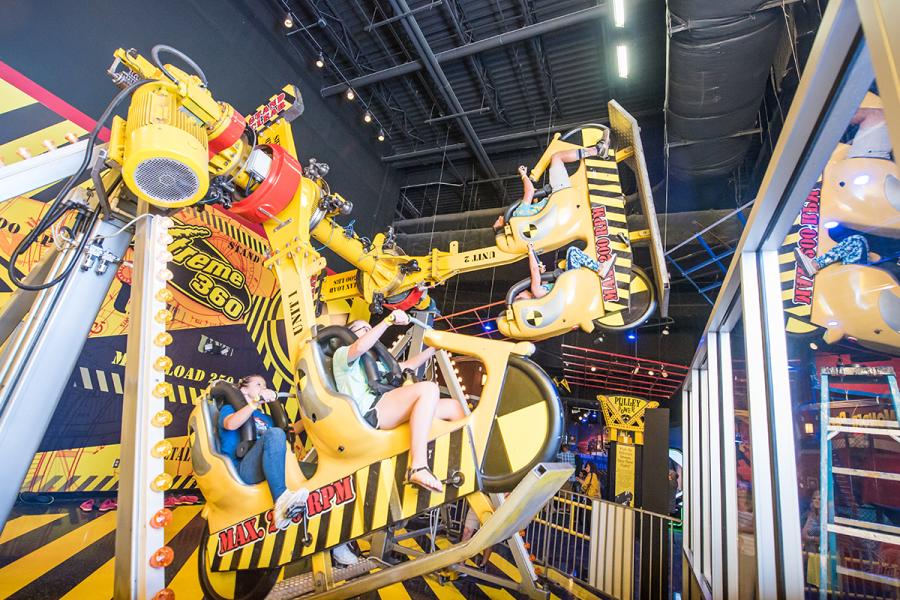 Branson is the ideal family-focused destination for a homeschool field trip. This fall, homeschool families can take advantage of an amazing collection of fun, interactive and educational experiences in Branson at special rates.
Students will explore over 100 interactive educational exhibits
Wonderworks Homeschool Days
The "amusement park for the mind" that combines education and entertainment welcomes homeschoolers this fall. With 48,000 square feet of "edu-tainment," visitors will not be shorted any fun to fill every moment. WonderWorks offers homeschoolers discounted rates during their annual Homeschool Days. 
Titanic Museum Attraction Homeschool Days
At Branson's Titanic Museum Attraction, every day is homeschool day! The museum provides homeschool families an interactive perspective on the Titanic's amazing story at a remarkably discounted rate. No matter the age of the learner, an abundance of science, geography, math, arts and social studies can be found woven throughout the entire museum. The Titanic Museum Attraction continually proves a must-do for any homeschool family!
Check out the Titanic Museum Attraction's daily homeschool rates here.
The Track Family Fun Park Scholastic Adventures
The Track Family Fun Parks will help you take learning to the next level! After completing the provided, grade-specific math word problems in the Scholastic Adventure Pack, homeschool students and their parents are given a two-hour armband at a discounted rate to explore the Fun Park. Armbands make your family eligible for go-karts, bumper boats, laser tag, mini golf and more!
Homeschool families must set up the Scholastic Adventure in advance. Email [email protected] for reservations and pricing information.
Fritz's Adventure Homeschool Days
Fritz's Adventure Homeschool Days are the perfect opportunity for your family to adventure together. Once a month, Fritz's Adventure offers minimum admission prices to all members of homeschool families. Escape the crisp fall air in Fritz's 80,000 square-foot indoor space, where your family will climb, tunnel, zip and fly in a way you never have before.
Branson's Fall Festivals
Branson's fall festivals are a great way for homeschool families to celebrate American heritage, crafts and music. A few of our favorite fall events are the Autumn Daze Arts, Crafts and Music Festival, the Harvest Festival, and the Fall Roundup. See our full lineup of fall festivals and events here.  
Fall family fun in Branson doesn't stop here! Find more fall family fun here.