Article
Christmas and New Year's Eve in Downtown Branson
Visitors and locals alike enjoy the holiday season in Downtown Branson. With lights lining the streets and joy in the air, Branson is a magical place during the Christmas and New Year season.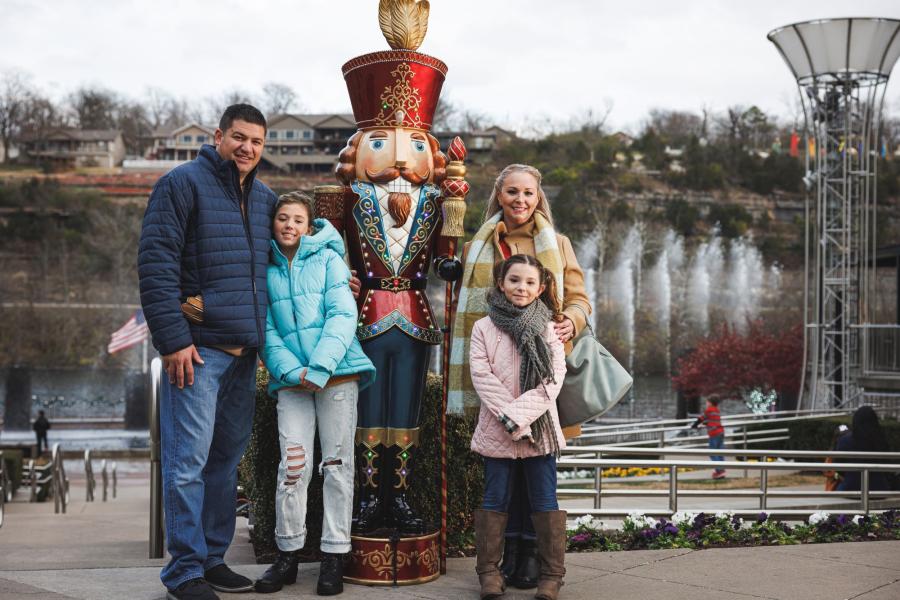 Downtown Branson is full of the holiday hustle and bustle. Come explore Downtown's shops, eateries and activities to experience an Ozark Mountain Christmas during the 2022 holidays and celebrate the New Year!
Grab a Bite
If you like a tasty and healthy choice to give your metabolism a boost, then you will love Revive Juice Co. Located at 204 N. Commercial Street, they offer several blends of their juices to give your body a soothing cleanse. Get in a friendly bowling competition while eating at Andy B's Bowl & Social. The Branson Landing has a plethora of restaurants to choose from with tastes for many different palates! 
For a delicious dessert, head to the Branson Landing. In one outdoor shopping mall which features attractions, shopping, scenery and restaurants, you will have the chance to indulge in three styles of decadent soft chocolates. Begin at the north end of the Branson Landing (by Paula Deen's Family Kitchen) and walk south toward Bass Pro Shops, stopping at these tasty shops along the way: Rocky Mountain Chocolate Factory, Kilwins, and Northwoods Candy Emporium.
Branson Landing's Winter Wonderlanding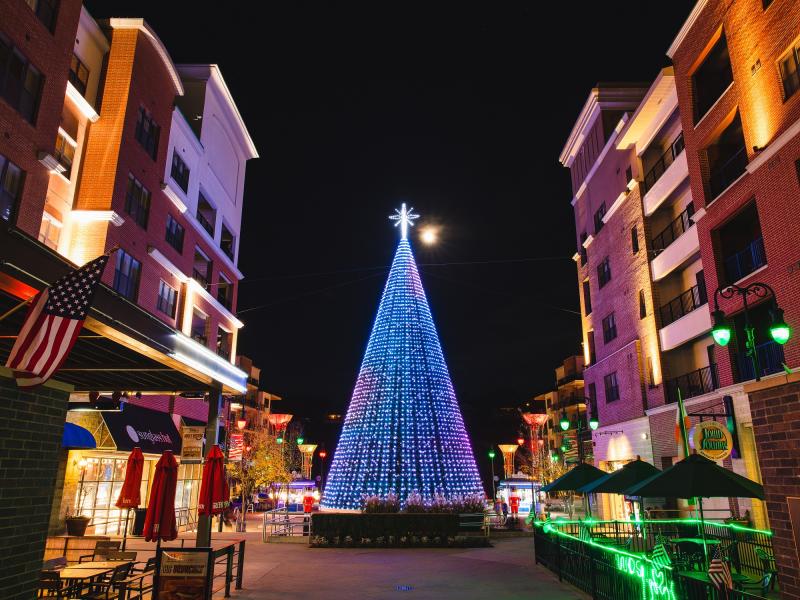 From the spectacular animated 63' Christmas Tree in Town Square, to the magical holiday lights, music, décor, and more…you'll experience Branson Landing as it's magically transformed into Winter WonderLanding for the holiday season. Starting December 1st to December 24th, "WHERE IS ELFIE?" is a game where you can try to find the Branson Landing Elfie and take a selfie. You can post the photo to Facebook and/or Instagram with the hashtag #BLElfieSelfie (must be a public post to see it) for a chance to win prizes from the store you found the elf in. Each week new clues will be given on Facebook and Instagram as to where Elfie will be hiding. 
Check Things Off your Christmas Shopping List
Find the shoe that's the right fit for you at "If The Shoe Fits". Located at 104 S. Commercial Street, this store has the perfect sizes for ladies ranging from Extra Slim to Wide (4-11) in a wide variety of styles. Browse through their store for fashionable designs on their outerwear and accessories as well. Come see all of their great products and prices to treat yourself or find a great holiday gift for a friend.
Looking for a unique gift or a nostalgic present? Dick's 5 & 10 located at 103 W. Main St. is a great shop to visit! With a Candy Emporium that brings out the kid in everyone and toys both new and vintage, this old fashioned 5 & 10 has new items coming in daily. Also, the store has collectables on display for visitors to enjoy.
Choose a Family Activity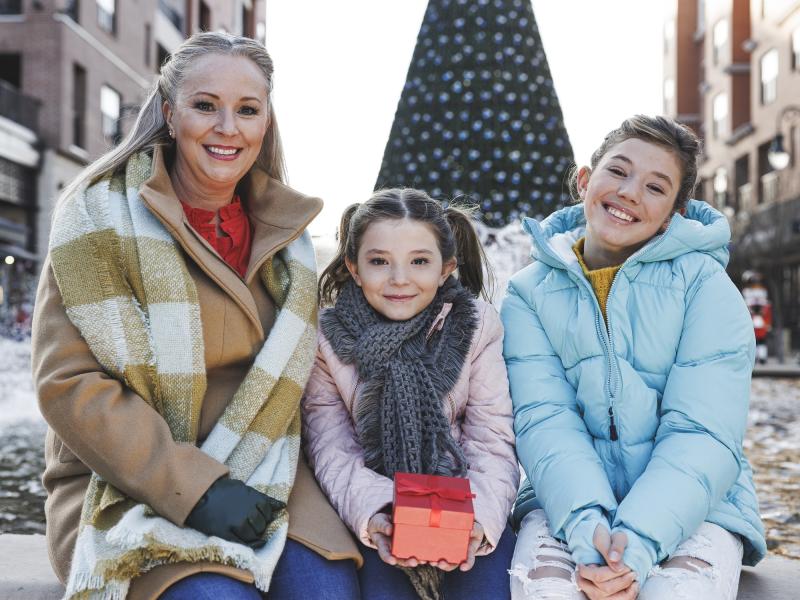 Though traditionally know for its shopping, Historic Downtown Branson now has a variety of entertainment options to explore. Bring back classic family competition at the Branson Boardgame Cafe. For a small fee per person, you can choose from their library of 650 board games and play until your heart's content! Or try The Escape Branson, where you have 60 minutes to solve the mystery of how to escape the room!
See Live Entertainment
For live music and a great dinner, make your way down to Waxy O'Shea's Irish Pub at the Branson Landing. On most weekends, local bands play during the evening and there is Karaoke on Wednesday nights. Treat your taste buds with their various entrees, sandwiches, and more!
New Year's Eve Celebrations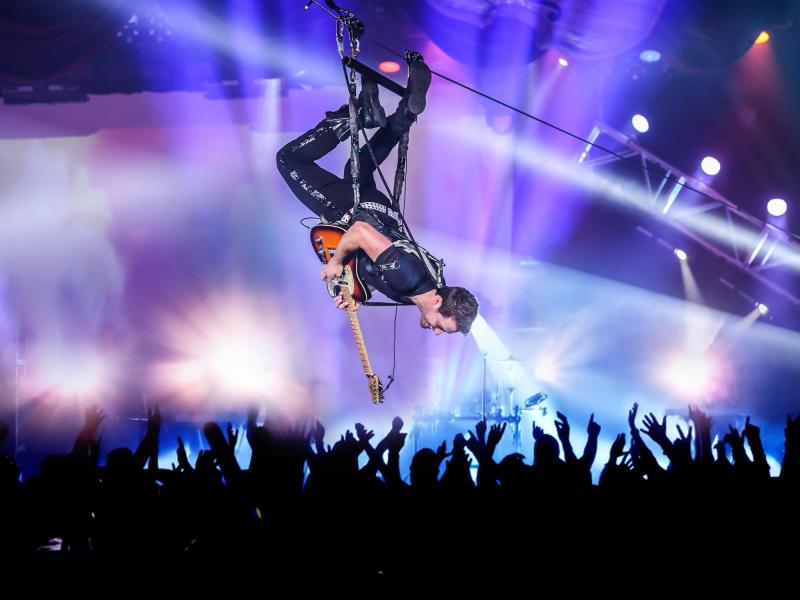 The Hilton Branson Convention Center Hotel rings in the New Year at the Clear Lounge New Year's Eve Party! Enjoy an exciting evening and make it a night to remember with a delicious buffet, a live DJ and a toast at midnight. 
Want to see everything the Downtown Branson has to offer? Click Here!
Places Mentioned
Find Your Next Branson Adventure