Article
Branson's Live Christmas Shows
There's no better way to get in the holiday spirit this year than by enjoying a Branson live Christmas show. From country music to Broadway-style productions, Branson's lineup of live performances offers a wide variety of holiday entertainment.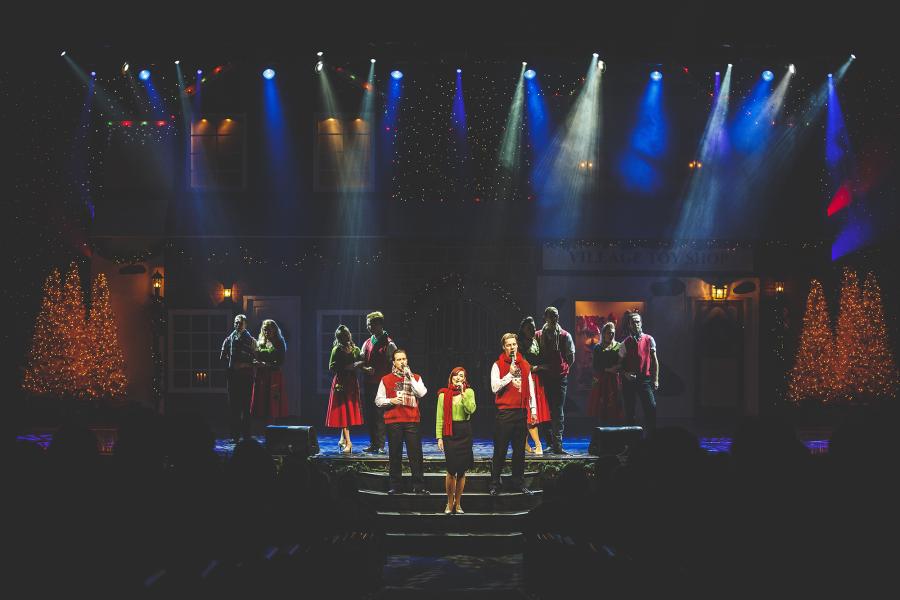 Feel your feet tap along as you are serenaded with your favorite holiday tunes, and be inspired by world-class Christmas productions this season in Branson! Need help deciding on a performance? Check out some of these favorite holiday shows: 
Dolly Parton's Stampede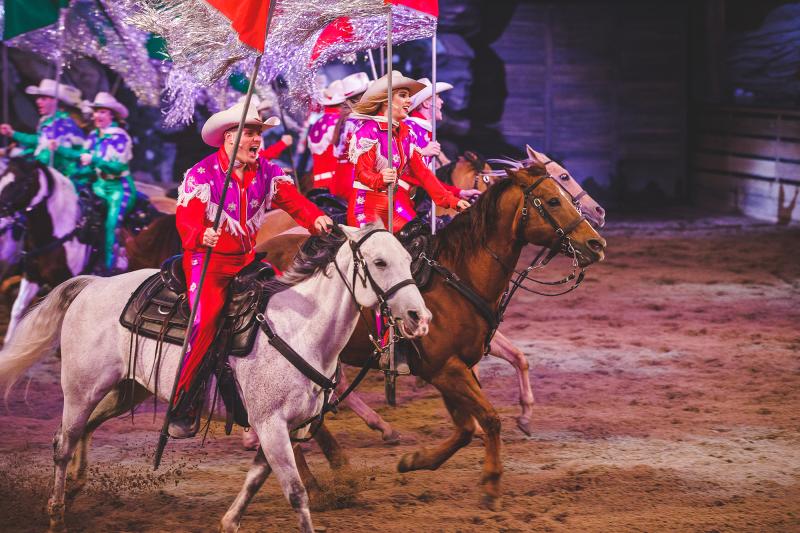 Dolly Parton's Stampede brings the holiday season to life. You'll be amazed as the Stampede arena is magically transformed into a true fantasyland complete with twinkling lights, evergreens, poinsettias, old-fashioned holiday costumes and familiar Christmas music. The entire cast, including 32 majestic horses, takes its audience on a festive Christmas journey filled with nostalgia and holiday humor. Get ready to cheer for your favorite elf as North and South Pole elves hold a friendly competition! If everyone behaves, St. Nick himself may make an appearance. No need to worry about getting hungry during the show - guests are served a four-course, country-style meal with all the holiday fixins.' 
An Old Time Christmas At Silver Dollar City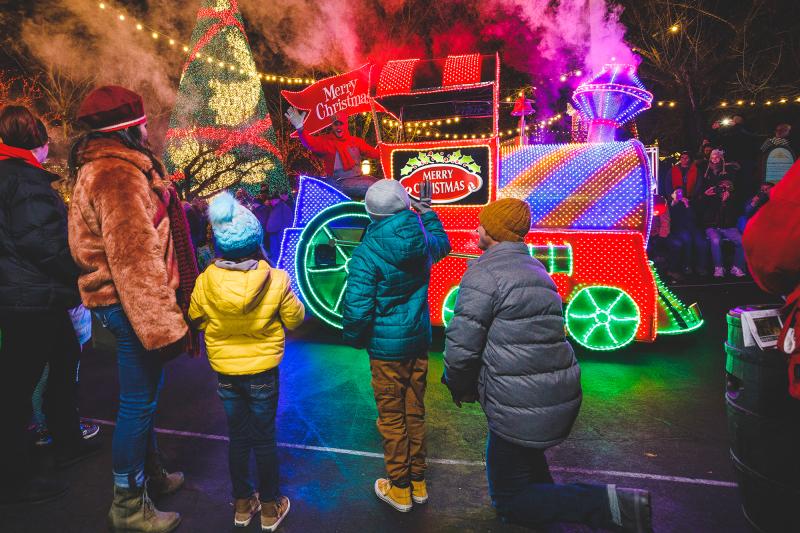 At Silver Dollar City's An Old Time Christmas, there are a variety of Christmas productions all around the park! Also don't miss Rudolph's Holly Jolly Christmas Light Parade. Grand Marshal Rudolph the Red-Nosed Reindeer leads an evening parade of nine musical, lighted floats that winds through the streets of Silver Dollar City nightly. The breathtaking floats are illuminated by 200,000 LED lights, exclusively designed for the park. 
A Legendary Christmas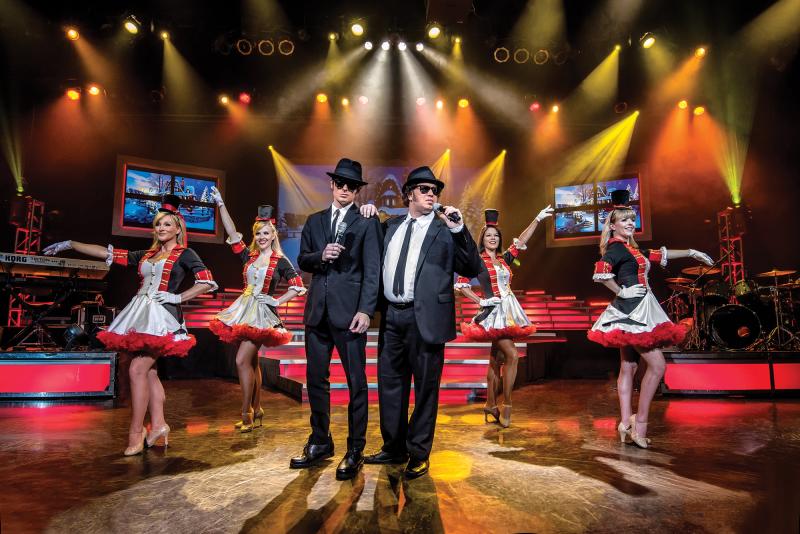 Come celebrate the magic of the season with Legends in Concert, November 1 – December 23, 2022. You'll sing along to the classics performed by Whitney Houston, Dean Martin, The Blues Brothers™ and Elvis! There may even be a special appearance by the jolly old man in red! We don't want to give away all the surprises, but we guarantee you will be laughing and singing along to your favorite Christmas tunes.
Each act will be performing the hits that made them famous, along with their favorite classic Christmas song. The finale highlights the true meaning of the season, featuring "O Holy Night" and "Mary, Did You Know", along with other Christmas songs performed by the cast.
Hot Rods & High Heels 1950's Christmas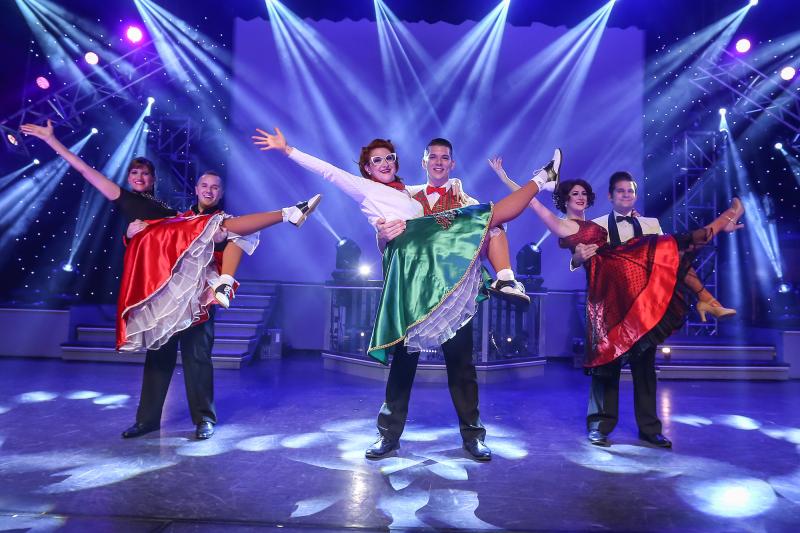 Bop down memory lane this Christmas with the Hot Rods & High Heels gang for a rockin' holiday! With 50s hits like "Dig That Crazy Santa Claus" and "Jingle Bell Rock," you'll feel like you've stepped back into "the good ole' days." This performance is fun for the whole family!
A Shepherd's Christmas Carol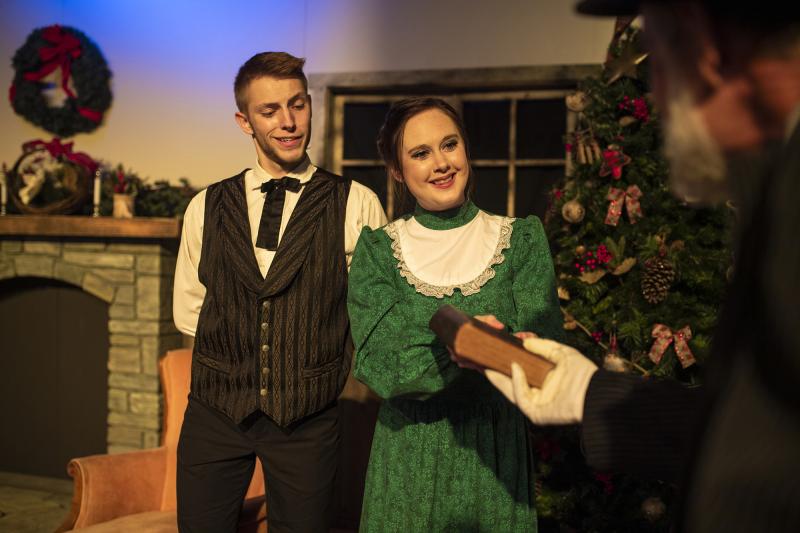 Holidays remind us of the importance of preserving history and time-honored family traditions. At The Shepherd of the Hills Homestead, the new production A Shepherd's Christmas Carol does just that. While the audience indulges in a full turkey dinner and pumpkin dessert, a true Christmas classic starring your favorite characters from The Shepherd of the Hills Outdoor Drama happens right before your eyes. Additionally at Shepherd of the Hills catch WhoDunnit Hoedown, Funny Farm Dinner Feud and Chuckwagon Dinner Show. 
The Haygoods Christmas Show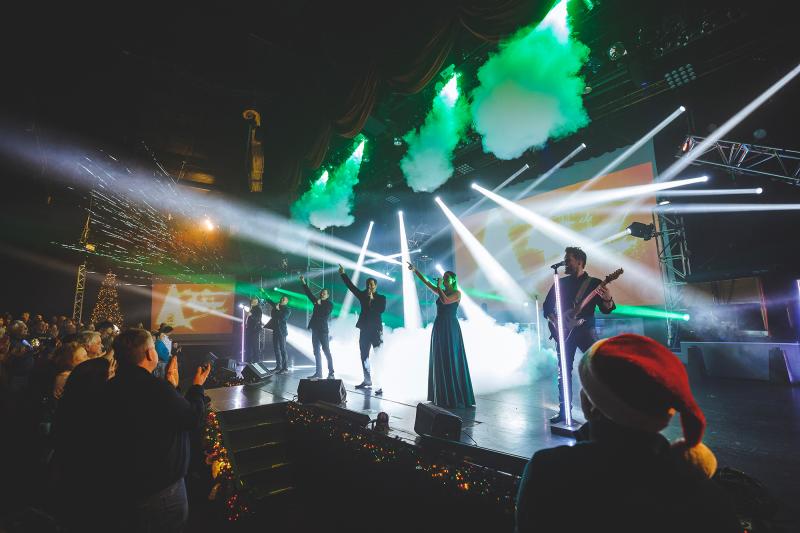 With bright costumes, new and traditional Christmas songs, and special lighting effects, The Haygoods are offering a live Christmas show you'll want to add to your Branson itinerary this Christmas. Banjo Boy is up to his normal shenanigans with several surprises included in the show. Enjoy Christmas lights in a whole new way when you come to this Branson favorite!
Hughes Brothers Christmas Show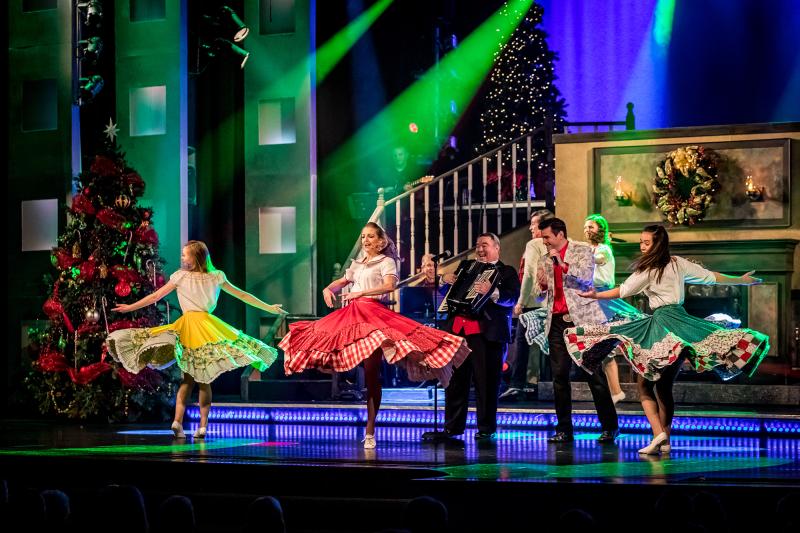 Step back in time as the Hughes Brothers – Marty, Jason, Ryan & Andy – and their families create a Christmas wonderland filled with the season's best vocal harmonies, exciting dances, inspiring instrumentals, and of course, the charm that everyone loves about these multi-talented brothers. The show is filled with festive surprises, extraordinary performances and treasured family traditions. You'll see Santa Claus in a new light when he explains the symbols of Christmas in an incredibly moving Christmas presentation.
The Texas Tenors - Deep In The Heart Of Christmas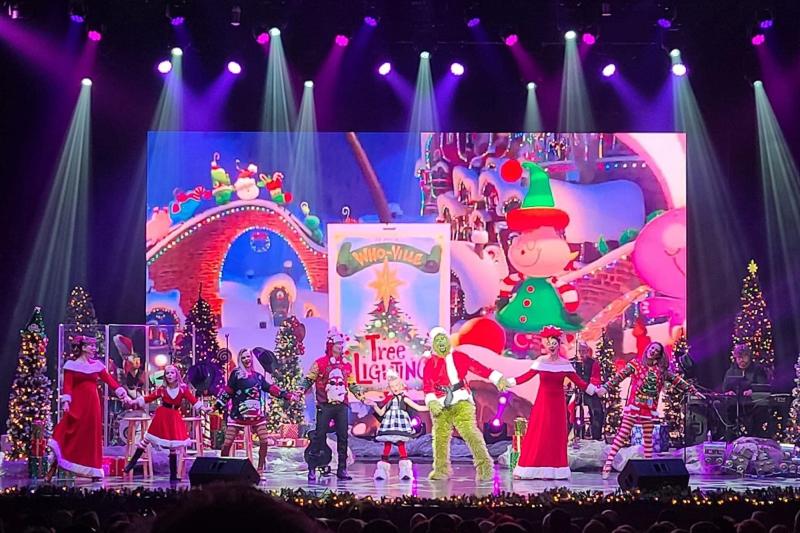 Emmy Award winners and Billboard #1 Recording Artists The Texas Tenors return to Branson this Christmas with top-notch country harmony. From opera arias to traditional country ballads, this live show is jam-packed with extreme talent. Show segments also include a live choir, unique visual effects and the appearance of magical holiday characters for young ones in the audience.
Christmas Wonderland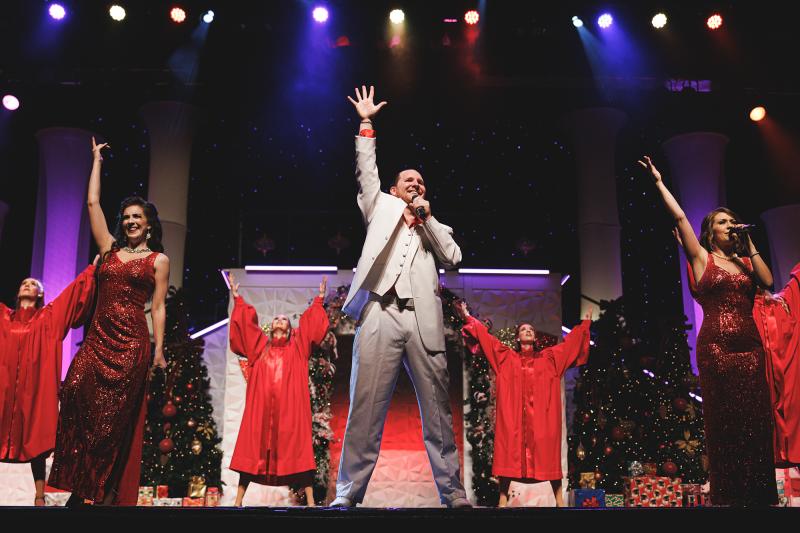 Christmas Wonderland at King's Castle Theatre is a lavish production filled with all the warmth of the season. Prepare to be wowed as a sparkling cast of singers and dancers takes you on an unforgettable and magical sleigh ride through a grand Christmas extravaganza.
The Duttons' Christmas Show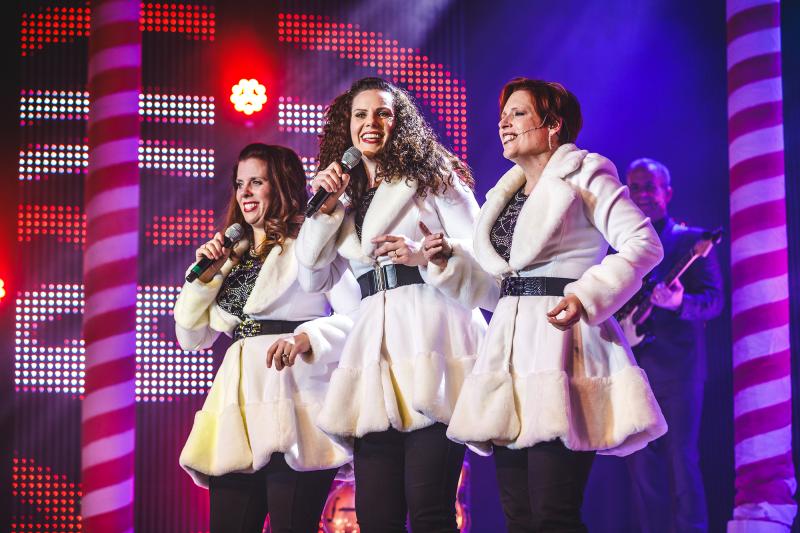 Influenced by Christmas traditions from all over the world, The Duttons' Christmas Show celebrates the season with everything from Celtic fiddles and Christmas classics to beautiful orchestrations and delightful production. With a dancing snowman, toys that come to life and amazing musical talent, The Duttons provide a joyful holiday celebration of song, dance, comedy and magical surprises.
Presleys' Christmas Jubilee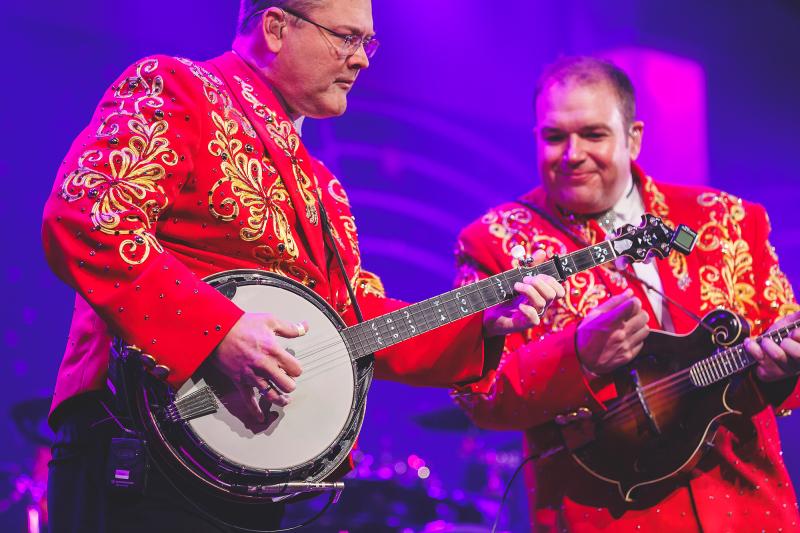 Performing for over 50 years in Branson, the Presleys continue their tradition of entertaining crowds with country, gospel and bluegrass music, plus hilarious comedy through the holidays. You'll leave this live show feeling nothing but merry!
Showboat Branson Belle Christmas Cruises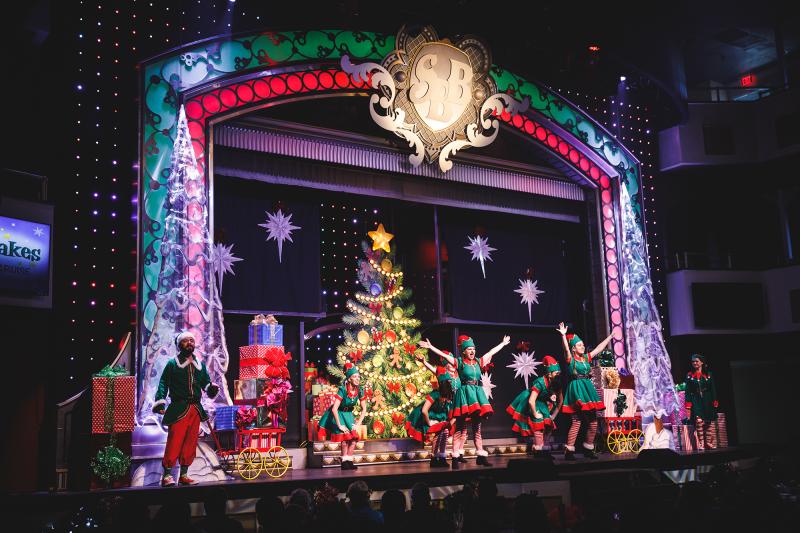 The Showboat Branson Belle presents a Christmas adventure for kids with Santa's Pancakes & PJs cruises. The new breakfast cruises, with Santa and helpers, join the Christmas Celebrate! show presenting holiday music, and Carols on the Belle cruises, featuring top Southern Gospel artists, as the ship cruises Table Rock Lake. Get your tickets today by clicking here.
Starting the first of November, many of Branson's shows begin their holiday performances. For a full list of Christmas shows and schedule information, visit here. 
Places Mentioned
Find Your Next Branson Adventure