Article
Splash into Fun in Branson
The temperatures are quickly rising, and you know what that means...summer is finally here! When you're ready for a refreshing break from the heat, grab your swimsuit and splash into all the fun, water-filled activities only Branson has to offer.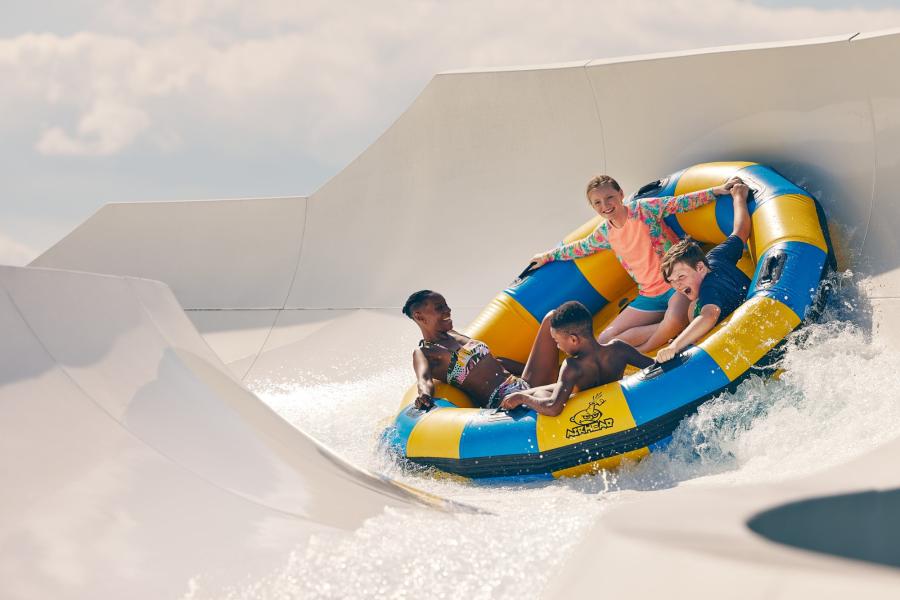 Some of our most well-known Branson attractions present a variety of water amusements. Silver Dollar City has 4 thrilling water attractions including the FireHouse Splash Yard, a spot for young volunteers to cool off amid a maze of water hoses. Branson's White Water offers 13 acres and two million gallons of exhilarating rides, slides and pools for guests of all ages. When you visit the Track Family Fun Parks, you won't be able to miss the Bumper Boats which provide a unique super-soaker addition to the traditional bumper cars.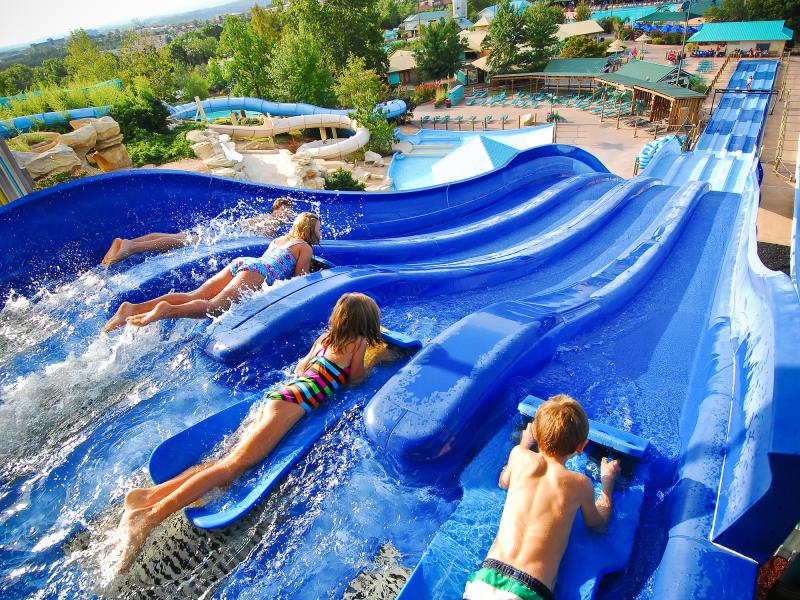 Another choice of local water activities are the Branson Jet Boats, located at the Branson Landing. These boats aren't your usual tour boat, they provide riders with extreme high-speeds, quick turns and power slides. If you're trying to escape the sun for a while, check out the Splash Country Indoor & Outdoor Waterpark at Grand Country Resort!
There are also a variety of attractions available at the Table Rock Lake, Lake Taneycomo, and Bull Shoals Lake, such as kayaking, boating, fishing, snorkeling and more! If you're looking to lie in the grassy shoreline, stick your toes in the water, or set up a hammock in the tree line, check out Dewey Short visitor center!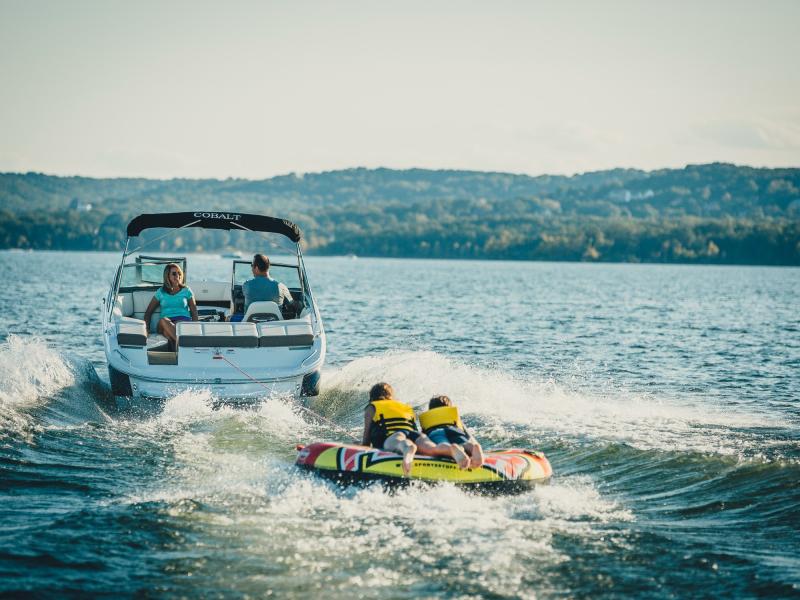 Just on the other side of the Table Rock Dam, there is a popular sandy swimming spot called Moonshine Beach. Moonshine Beach offers a perfect location to watch the sun go down over the watery horizon. On the other side of the lake, Branson's State Park Marina offers many thrilling excursions and rentals including boats, wave runners, parasailing, scuba diving, bass fishing and a 48-foot sailing catamaran. 
Another exciting water service is Kayak Branson, who provides their guests with guided or solo trips on their wide selection of kayaks, canoes, and paddleboards. Kayak Branson also offers exceptional sunset and moonlight tours.
We hope you're ready to soak in the sun and splash into fun this summer in Branson! For even more outdoor adventures, check here.
Places Mentioned
Find Your Next Branson Adventure