Article
Lakeside Wilderness Hiking Trail
One of the amazing things about Branson is that you can be near theaters, fine dining and attractions, and just a few yards away you'll find unspoiled wilderness and plenty of outdoors activities.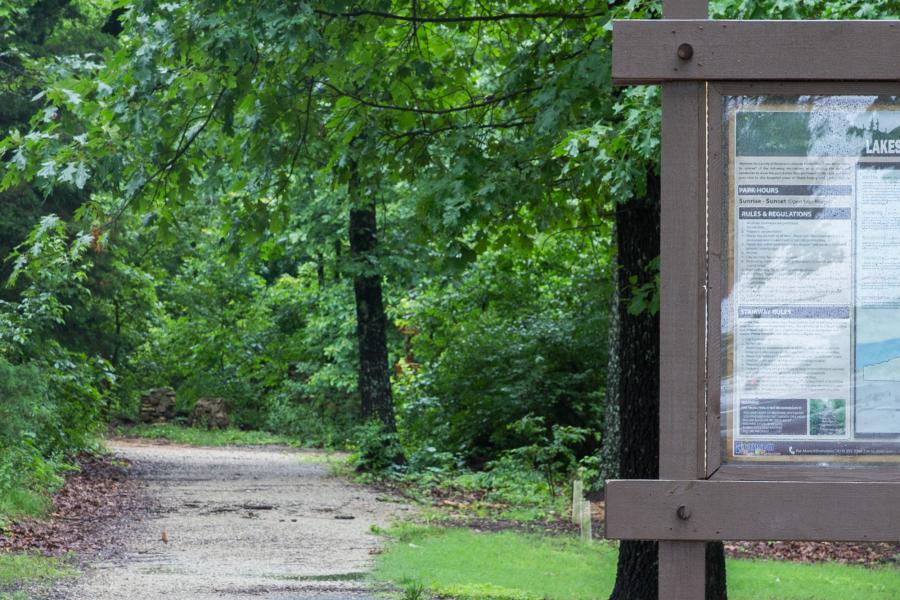 Since Lakeside Wilderness Hiking Trail, only a short distance from Branson's Entertainment District, it is easy to get to from anywhere around town! Offering some amazing views of Lake Taneycomo, the College of the Ozarks campus and local wilderness.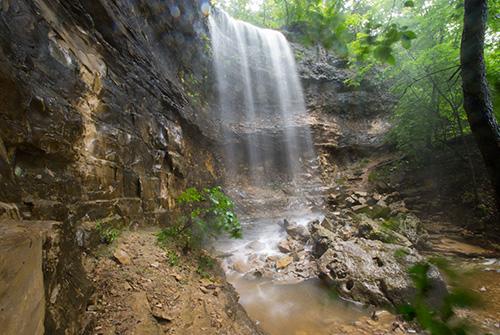 The Lakeside Wilderness Area is located inside Branson's city limits right off Fall Creek Road behind Dick Clark's American Bandstand Theater with plenty of parking at the trailhead. Because the city maintains the wilderness area, this is a clean and safe environment for families to come experience Ozark outdoors.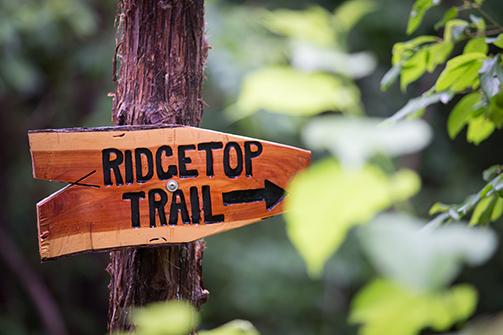 The first half-mile of the trail is wide and suitable for hikers of all ages or abilities. There are several benches for taking breaks, and pets on leashes are allowed on this section of the trail. After walking a few moments on this well-worn trail, the rustling of the wind through the trees made it easy to forget this trail is only a few hundred yards from Branson's Entertainment District.
After hiking about a half-mile along the top of the ridge, wooden steps and the entrance to the Cliffwalk Stairway becomes visible. The stairway, the most strenuous portion of the hike, consists of 315 stone steps down the hillside and continues parallel to Lake Taneycomo. The steps were finished in 1938 and have survived remarkably well for seven decades.
The clearing where the stairs start their descent offered some of the best photo opportunities, with a great view of the lake below and of the College of the Ozarks Campus on the horizon. This portion of Lake Taneycomo is relatively undeveloped and is very scenic.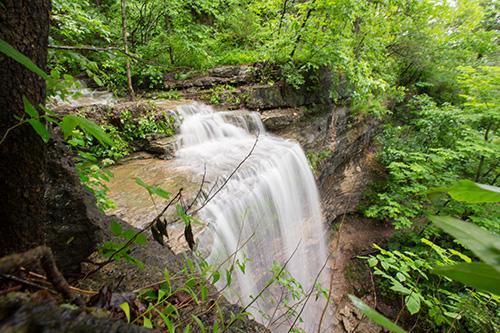 No pets, except for service animals, are permitted on this portion of the trail, and proper hiking shoes really are a requirement. Young children should be accompanied by an adult on this portion of the trail, since there are many places to slip and lose your footing.
The stairs stop about 50 feet above the shoreline, where the trail continues along the base of bluffs. Use caution on the bluffs, the trail might be wet or muddy and may require some care to navigate. This part of the trail offers interesting views of caves and wet-weather waterfalls.
The Lakeside Wilderness Hike Trail offers a variety of routes with small trails that venture off from the main path. Depending on the path chosen, visitors can enjoy an hour hike or explore all day!