Article
Liberty Plaza in Historic Downtown Branson
Liberty Plaza, located at 221 US-65 BUS, Branson, MO 65616, is a great outdoor event and hangout space in Downtown Branson.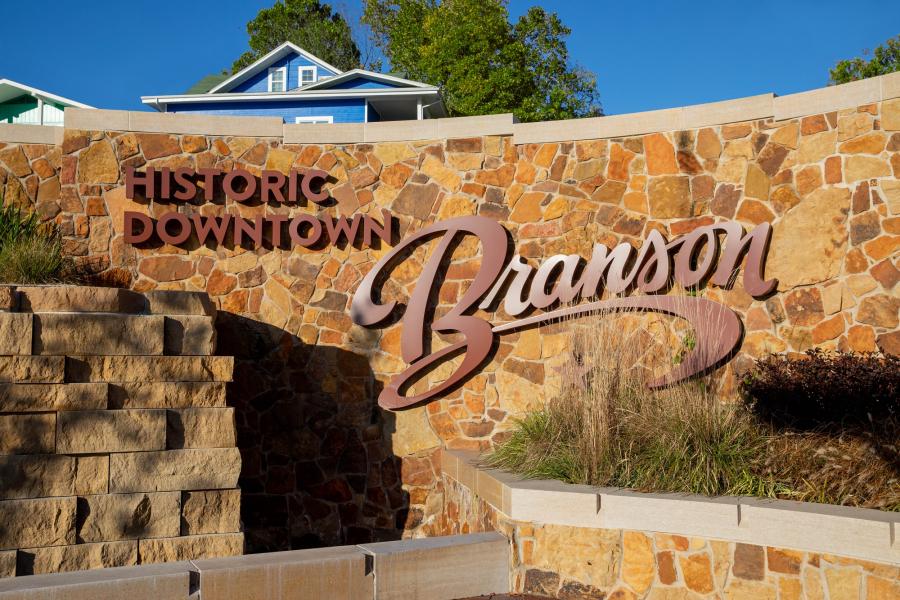 Liberty plaza is available for anytime public use, as well as for scheduled events like concerts and weddings involving smaller groups.
About Liberty Plaza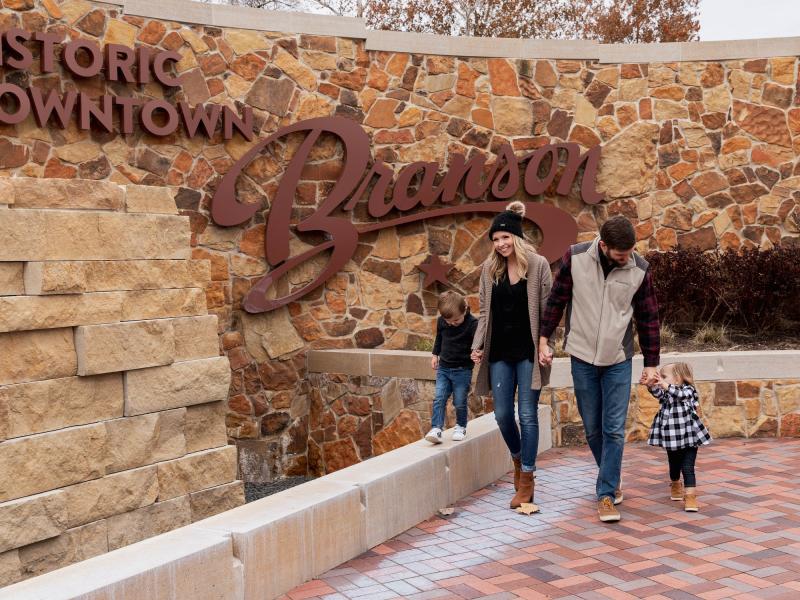 Since 2017, Liberty Plaza has provided Historic Downtown Branson with a beautiful location for events and hangouts. There are multiple picnic tables and a beautiful waterfall feature behind a raised stage. A statue and multiple medallions stand to honor military veterans and their families. Liberty Plaza also features public restrooms, a electric vehicle charging station and a free Sparky the Downtown Trolley stop.   
Some events that the Plaza is ideal for: 
Jam sessions and live music events
Weddings and receptions
Birthday parties
Company and team-building events
Engagement and senior photos
The plaza is also a great spot for picnics, spontaneous selfies and "wish you were here" social media posts! Contact the Downtown Branson Betterment Association at (417) 334-1548 for information or to reserve the plaza for an organized event.
Sparky Trolley Stop
Liberty Plaza is home to a new covered trolley stop, which replaces the previous Stop #12 just a few yards away on Pacific Street. The "Ride Sparky" trolleys are a free transportation system for Branson's visitors and residents. The trolleys operate year-round. 
Liberty Plaza's Rich History
Liberty Plaza is located on a site that is very significant in the history of Branson. Although vacant for many years, the land was the original location for Branson's city hall, community center and the Taneyhills Library. The Mabe Brothers, later known as the Baldknobbers, started Branson's first music show in a 50-seat basement auditorium that used to be on the site. 
You also will see the image of the Liberty Tree around the plaza. The Liberty Tree was an old-growth oak along the banks of Lake Taneycomo that had served as a landmark and gathering place since Branson's founding in the 1800s. The tree received its official name in 1976 during America's Bicentennial. Plans called for incorporating the historic tree into the new Branson Landing development that was being built in the early 2000s. However, arborists determined that the tree had become diseased and had to be removed for safety reasons.
Pieces of the historic tree were made into tables and other furnishings that can be seen around Branson even today, and a coin was created from the tree's wood and sealed in the city's centennial time capsule in 2012. Now the name and legacy live on in Liberty Plaza.
About Downtown Branson
The Downtown Branson district is comprised of the area roughly between U.S. Highway 65 and Lake Taneycomo. This includes the Historic Downtown centered around Main Street, the Branson Convention Center, and Branson Landing. Downtown Branson is home to a number of unique venues and numerous retail shops, restaurants, hotels, and attractions.
Looking for more trip ideas? Check out things to do in Historic Downtown Branson.