Article
Wine in Downtown Branson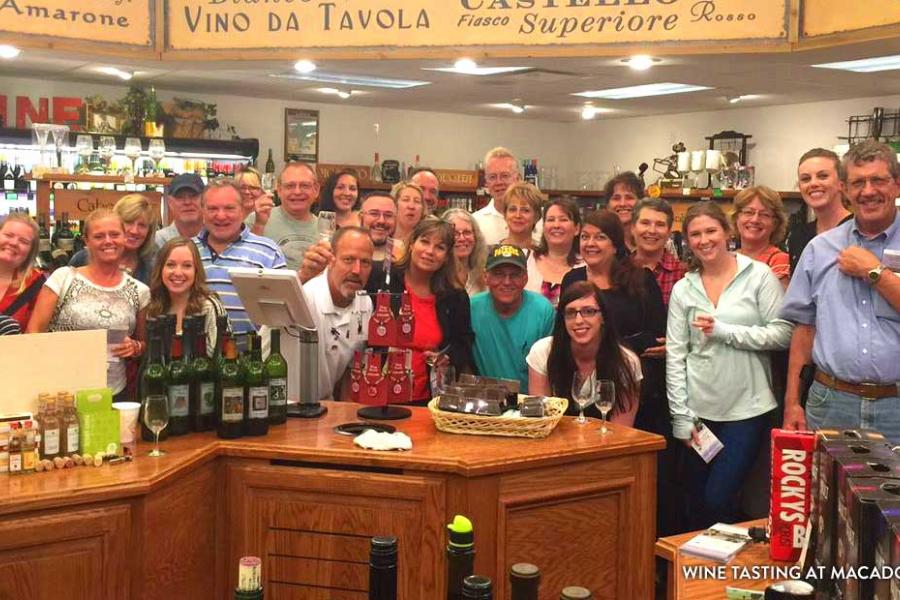 When it comes to wine, you are sure to enjoy a lot of great tastes in Downtown Branson!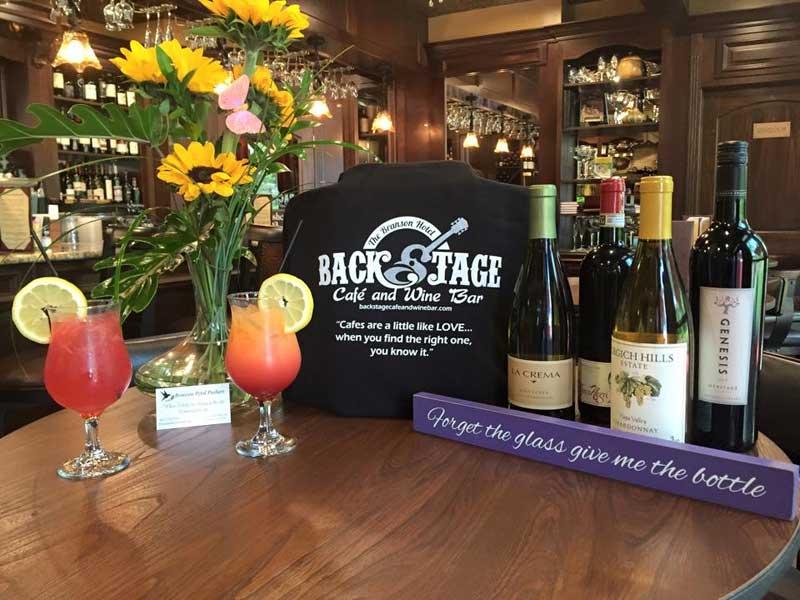 The Backstage Café and Wine Bar is located just inside the Branson Hotel on 214 W. Main Street in Branson. They offer a great relaxing venue in their bar and a courtyard right outside. They offer several of your favorite different kinds of wine including Cabernet Sauvignon, Chianti, Merlot, Malbec, Pinot Noir and more. Whether it's a smooth Moscato or Pino Grigio, you will be able to kick back and relax. Backstage Café also offers daily Drink Specials and their Happy Hour from 4 p.m. - 6 p.m. If you enjoy listening to music while you enjoy a glass, they offer that too! You can always keep yourself updated on what music is going on by checking out their Facebook page at Backstage Café and Wine Bar. Be sure to visit their website as well at backstagecafeandwinebar.com.

Macadoodles is located at 483 Branson Landing Boulevard and is a wine stop you shouldn't miss! Macadoodles takes so much pride in their wine, they have this to say about their wine cellar:
"Whether you're on the main floor or touring the wine cellar, Macadoodles® Wine Cellar is a shopping experience like no other. We stock over 4,000 different labels of fine wine—domestic, regional, European, Australian, South American, South African, New Zealand, Kosher—backed by a friendly, knowledgeable professional staff eager to help you select the right wine for any occasion. We pride ourselves in knowing that we have a large variety of wines priced at great values to fit any customer's price range. In addition, we have new wines arriving daily.  Check out these selections in our 'New in the Wine Cellar' display." –Macadoodles.com
Not only does Macadoodles provide great wine, they also provide great service with individuals who offer expert advice. Visit their website at macadoodles.com to find out more information.
Clear Bar
Level 2 Steakhouse not only offers a fine-dining experience but also its Clear Bar, known for its hand-crafted cocktails and signature wine selections. Located on the 2nd floor of the Hilton Branson Convention Center Hotel on 200 East Main St., there are even licnenced sommeliers who can pair you with the best bottle of wine for your taste. 
Downtown Restaurants
Some of the Downtown Restaurants also offer a selection of wines as you visit. Mr. G's Pizza and Pub is located at 202.5 North Commercial Street in Downtown and offers a small selection of wine in the restaurant you can enjoy as you eat any one of their pizzas, pastas, or salads. Greek Gyros and Deli is located at 111 E. Main Street where you can get their House Wine or Greek Wine by the glass.
Come Downtown and enjoy wine tastings or a nice refreshing glass as you listen to some entertainment or relax with a nice dinner. We look forward to seeing you!