Article
America's Christmas Tree Trail Game
Earn Points When You Find 32 Fantastic Christmas Tree and Holiday Display Treasures throughout the Branson/Lakes Area and Complete Interactive Challenges Along the Way!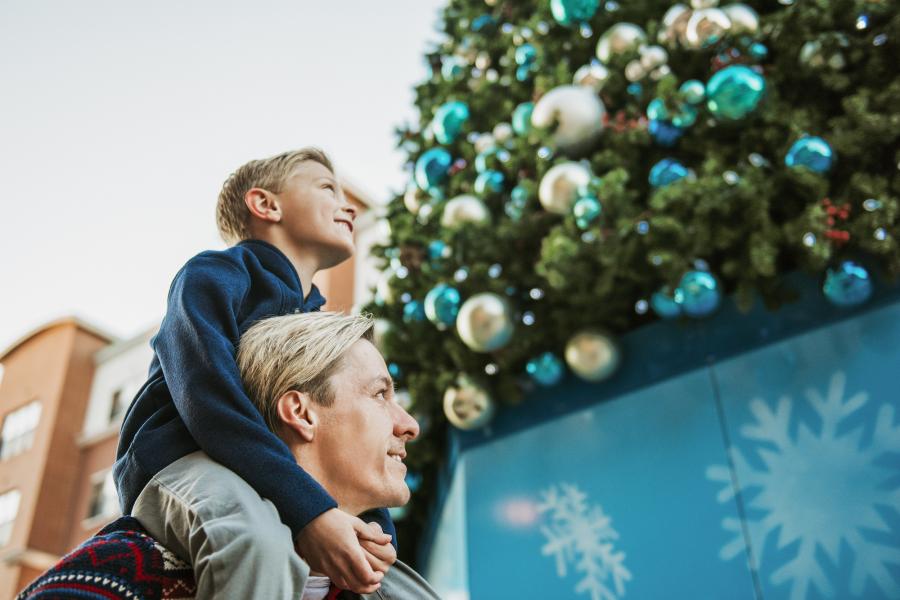 HOW TO JOIN AND PLAY:
     1. Download the FREE TurfHunt app from your Apple Store or Google Play.
         You will need to allow TurfHunt to access your  location.
     2. Locate Branson, Missouri
           - Select the game from the map (by finding Branson, MO) OR
           - Select "Branson, Missouri" from the game list.Press "install" to download game content.
     3. Start your FREE Game.
     4. Enter your player or team name.
     5. Find Christmas Tree and other Holiday Treasures and Complete Challenges
America's Christmas Tree Trail has no specified route between the treasures. You'll see all
the locations at once. Go to any location in any order, to earn points for visiting, and extra
points for completing challenge at 22 different locations. All content appears automatically
when you are within 75 – 150 feet of a treasure point.
You are the blue dot on the map, other players may show in green. During the game, you'll
see your score accumulate in the lower right corner on the map.
There are different types of challenges at some of the treasure points: questions, photos,
card matching and puzzle games. You'll be given a time limit to finish some tasks, the
seconds count down on your screen as you work to complete the timed challenges.
Your scoreboard shows how many challenges you have completed and the scores for each
one. You can end the game from the scoreboard screen.
Be merry and have fun!
TurfHunt is compatible with:
Apple iPhone iOS version 4.0 through until iOS 13
Android version 4.3 through to the latest Android operating system (OS)
Apple iPad's with 3G/4G connectivity/sim card (Wi-Fi-only models are not compatible for games)
Mobile devices must have spare memory to operate effectively, and some older devices may
function differently.