Article
Branson's Classic Country Shows
Branson's classic country shows feature classic country songs, famous artists, tribute performances and chart-topping hits.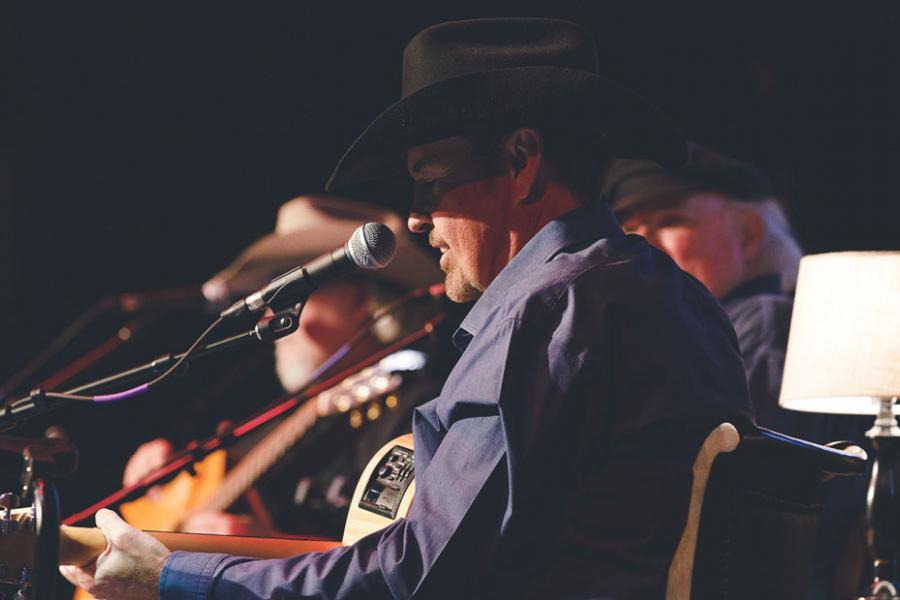 Country music has long been a staple of Branson's entertainment scene, and while today's audiences can choose from a variety of musical genres, our many classic country shows make it easy to connect to our roots. 
Billy Yates' Hit Songwriters in the Round
Have you ever wondered who wrote some of the greatest hits in country music? Billy Yates invites you to his famous Hit Songwriters in the Round show, where he performs alongside top songwriters in a relaxed and interactive atmosphere. Hear from the unseen heroes behind the music of our lives in this unique show.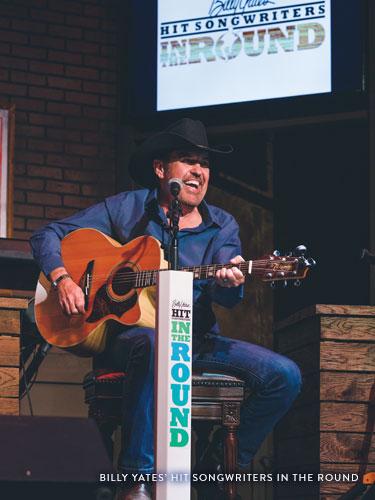 Branson's Famous Baldknobbers
Branson's Famous Baldknobbers features the Mabe family and has been a Branson staple since 1959. This country and comedy variety show will have you singing and laughing even after the performance is over. Come see this historically spectacular show today!
Clay Cooper's Country Express
Clay Cooper, alongside 25 fellow entertainers, a myriad of stunning visual effects and a great dose of comedy, creates an unforgettable classic country performance. You'll also get a taste of a few other genres like rock, gospel, patriotic and more.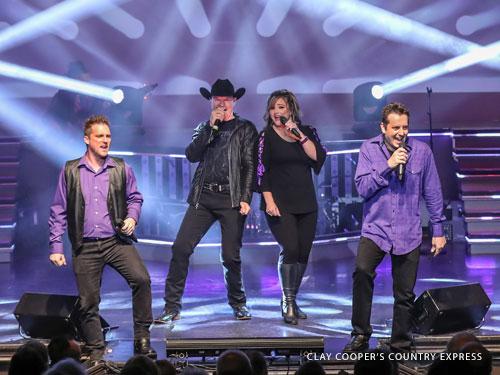 Leroy New Show
Leroy New has a gift for highlighting the greats. In his tribute show, hear sounds from Marty Robbin and other classic country artists.  
C.J. Newsom's Classic Country & Comedy
Performing the passionate vocals of classic Patsy Cline songs, the engaging arrangements of Garth Brooks and more, every well-known melody comes alive at C.J. Newsom's Classic Country & Comedy.
Presleys' Country Jubilee
Presenting country classics and patriotic tributes 6 nights a week for over 50 years, Presleys' Country Jubilee will bring your back to the good old days. In addition to your favorite hits, prepare to laugh endlessly to the generational comedy of father/son duo Herkimer and Cecil.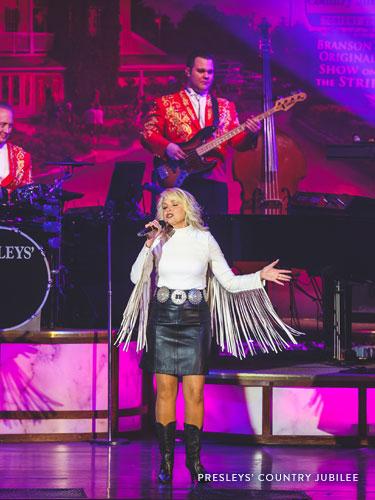 Ozarks Country | Down Home Country | Branson Country USA Late Show
Grand Country Music Hall has three classic country shows you cannot afford to miss! Ozarks Country and Down Home Country celebrate classic tunes from yesteryear with a few Branson stars. Branson Country USA Late Show occurs every Friday night at 10:30 pm and is one of the only late-night shows in Branson. You will hear from a rotating list of local and touring artists, each proudly singing the classics.
Texas Tenors
Since their whirlwind debut on NBC's America's Got Talent, the Texas Tenors have won an Emmy Award Winning PBS Special, Top 10 Recording Artists award, and performed over 1,000 shows worldwide. See a wide variety of musical genres during the impressive performance, heavily including classic country hits. Prepare to be mystified by the trio's breathtaking vocals, witty humor and cowboy charm.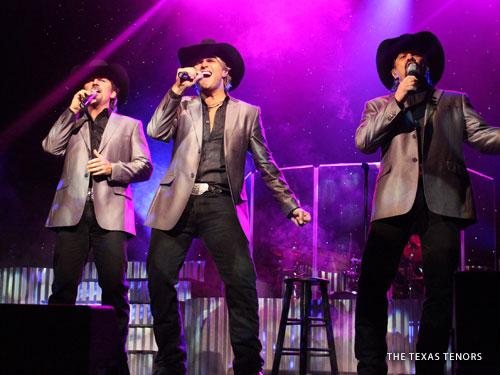 All Crazy 'Bout Patsy
With the intimate atmosphere of the All Crazy 'Bout Patsy show, you'll feel like you are part of the performance! Powerhouse performer, Alice Faye, delivers classic country hits from the top woman artists: Patsy, Dolly, Tammy, Tanya, Loretta and more.
Need a change of pace while staying with a similar sound? Check out Branson's Gospel Shows.