Article
Wine in Historic Downtown Branson
When it comes to wine, we've got plenty of great tastes to discover in Historic Downtown Branson.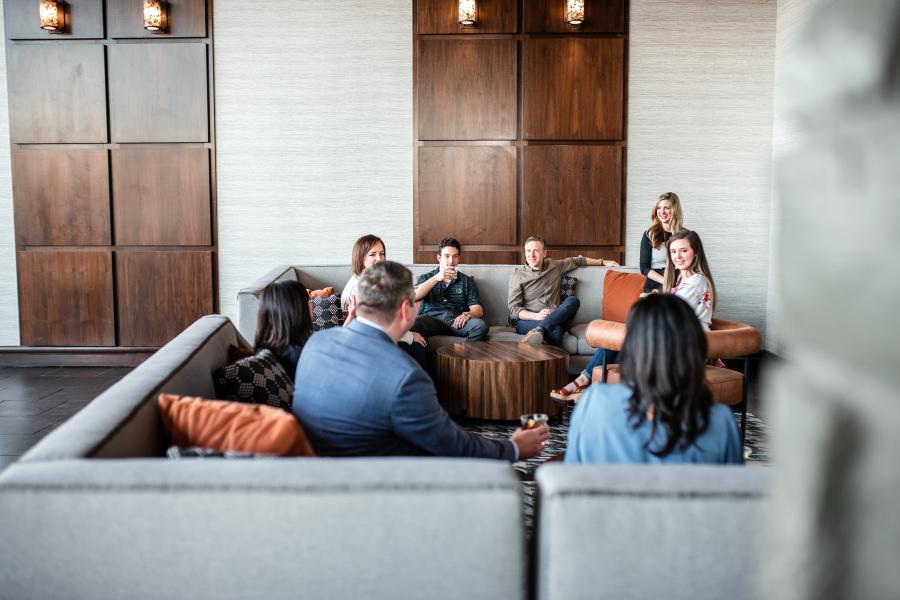 Out for a night with friends? Planning a romantic date with that special someone? Looking for a place to catch up with family? From family-friendly restaurants to late night lounges, Historic Downtown Branson has the place you need.
Clear Bar at Level 2 Steakhouse
Level 2 Steakhouse not only offers a fine-dining experience but a chance to relax at the Clear Bar, known for their hand-crafted cocktails and signature wine selections. Located on the 2nd floor of the Hilton Branson Convention Center Hotel on 200 East Main St., there are licensed sommeliers waiting to pair you with the best bottle of wine for your taste. 
Summit Restaurant
A newer addition to Historic Downtown Branson, Summit Restaurant is owned by two College of the Ozarks graduates. Between soups, salads, steaks, burgers, you will have several options to pair up with your glass o' wine. The two young men who own Summit Restaurant also own Summit Nightlife, an evening club with good music and great drinks, Incline Ultra Lounge, Limit Sports Bar & Grill, The Evergreen Patio & Mimosa Bar for elegant drinks on the patio, and Silver Saddle, a Country Bar with line dancing lessons each Thursday night!
Also Serving Wine...
Some of our Downtown Restaurants also offer great a selection of wines! Mr. G's Chicago Pizza & Pub offers a small selection of wine in the restaurant you can enjoy as you eat any one of their pizzas, pastas, or salads. Momo's Sushi & Grill is a chill Japanese restaurant & bar with some of the best sushi around. Want to play while you dine? Get competitive with your choice of over 1,300 board games while you have a glass of wine at Dice & Dine: Branson Board Game Cafe. And stop by Branson Cafe for a boozy drink and some homestyle cooking; what could make for a better combination? 
Macadoodles
Looking to take your wine with you? Macadoodles takes so much pride in their wine. In fact, here is what they have this to say about their wine cellar:
"Whether you're on the main floor or touring the wine cellar, Macadoodles® Wine Cellar is a shopping experience like no other. We stock over 4,000 different labels of fine wine—domestic, regional, European, Australian, South American, South African, New Zealand, Kosher—backed by a friendly, knowledgeable professional staff eager to help you select the right wine for any occasion. We pride ourselves in knowing that we have a large variety of wines priced at great values to fit any customer's price range. In addition, we have new wines arriving daily.  Check out these selections in our 'New in the Wine Cellar' display." –Macadoodles.com
Come Downtown and enjoy wine tastings or a nice refreshing glass as you listen to some entertainment or relax with a nice dinner. We look forward to seeing you!